Scientists will be able to better understand how quarks – the tiny building blocks of matter – bind together to form the world around us, thanks to a never-before-seen particle spotted by a detector in China.
The so-called Y(4500), created by smashing electrons and their antiparticles – or positrons – together at speeds close to that of light.
It probably consists of four quarks and is the first of its kind to be observed on a particle detector, a team of more than 500 scientists behind the discovery said.
Do you have questions about the biggest topics and trends from around the world? Get the answers with SCMP Knowledge, our new platform of curated content with explainers, FAQs, analyses and infographics brought to you by our award-winning team.
The particle emerged when collision energy was fine-tuned to around 4500 million electron volts – according to the scientists from 82 institutions in 16 countries, including China, the US, Germany, Russia, Korea and Japan.
A paper on their findings was published in the November issue of peer-reviewed journal Chinese Physics C.
The detection of Y(4500), together with other four-quark-particle candidates previously discovered, showed it was very likely that such structures of matter do exist – even though they are not predicted by conventional theories, said Yuan Changzheng, a researcher at the Chinese Academy of Sciences' Institute of High Energy Physics.
Yuan is also a former spokesman for the international collaboration, which observed the Beijing Spectrometer at the institute's Beijing Electron Positron Collider to make the unique discovery.
Quarks are the ultimate building blocks of all matter in the universe, and they come in six types, or "flavours" – up, down, charm, strange, top and bottom.
In most scenarios, quarks come together in twos or threes under strong nuclear force, to form composite subatomic particles called hadrons – such as protons and neutrons – which in turn form the nucleus of an atom.
For instance, a proton consists of two up quarks and one down quark, while a neutron is made up of one up quark and two down quarks.
However, they can sometimes also combine into four-quark and five-quark particles known as "exotic hadrons". The first detection of an exotic hadron was made by a Japanese collider in 2003.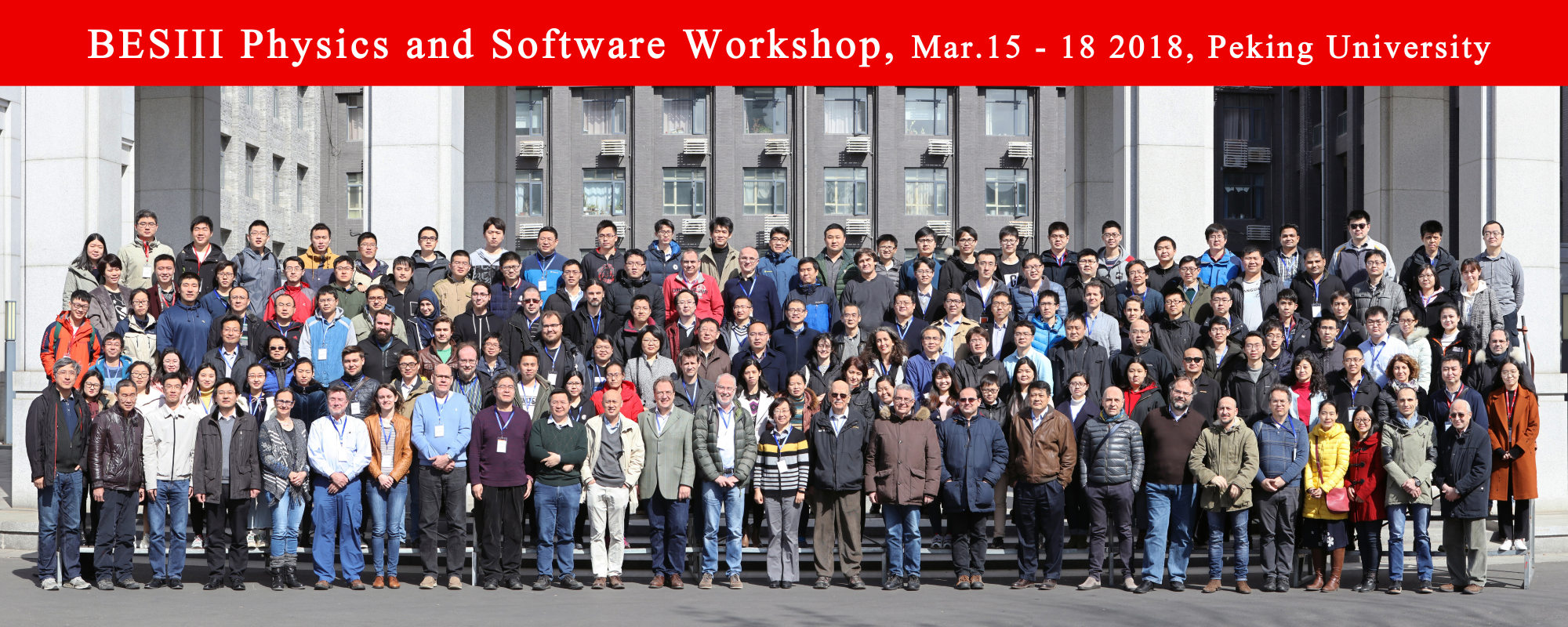 In 2013, the Beijing Spectrometer detected the Zc (3900) particle, which was made up of four quarks – including one charm and one anti-charm.
Zc (3900) was the first confirmed evidence that a four-quark particle did exist. The spectrometer then went on to discover a number of other exotic hadrons, including the Y(4230) and X(3872).
The Beijing Electron Positron Collider has a unique advantage in studying exotic particles, in that it has a relatively "clean" collision environment of smashing electrons and positrons, Yuan said, referring to the fewer particles produced creating a less chaotic field.
While the Large Hadron Collider in Europe is much larger and more powerful, and has also detected exotic hadrons, its proton-proton collisions produce a lot more particles, which might lower the chances for scientists to spot the ones they are looking for.
Next up, the team will work to understand the specific composition of Y(4500), Yuan said. For instance, which four quarks it contains and how the quarks bind with one another.
Scientists working with particle accelerators around the world have discovered around 30 types of four-quark and five-quark candidates, he said.
There is no doubt that more would be found, but the more challenging part might be the theoretical explanation of such rare structures.
"A four-body or five-body problem is very difficult even for the best mathematicians," Yuan said.
"And by all this work we want to answer an ultimate question: why are there no free quarks? All the other particles, such as electrons, neutrinos, photons, can exist on their own. However, no one has seen a free quark. This is the million dollar question particle physicists have been asking."
More from South China Morning Post:
For the latest news from the South China Morning Post download our mobile app. Copyright 2022.
Subscribe now to our Premium Plan for an ad-free and unlimited reading experience!