A Hong Kong court has sentenced fugitive politician Ted Hui Chi-fung to 3½ years in prison for jumping bail in cases stemming from his allegedly disruptive conduct in the legislature and involvement in an anti-government protest.
Thursday's ruling in the High Court marked the first time a fugitive was sanctioned in absentia for offences allegedly committed in the city in connection with the 2019 unrest.
The court found Hui guilty of contempt in June for breaching bail conditions and deceiving authorities into returning his passport for a purported official trip, which turned out to be a smokescreen to secure the 40-year-old former opposition lawmaker's escape in November 2020.
Do you have questions about the biggest topics and trends from around the world? Get the answers with SCMP Knowledge, our new platform of curated content with explainers, FAQs, analyses and infographics brought to you by our award-winning team.
In Thursday's written ruling, the judge said the deception was carefully orchestrated to the effect that public confidence in the administration of justice had been greatly undermined.
"The respondent's actions not only made a mockery of the criminal justice system but also amounted to the commission of the offence of perverting the course of public justice," Mr Justice Andrew Chan Hing-wai said.
The judge cited a District Court precedent in 2015 where a British tax consultant was sentenced to 3½ years' imprisonment as part of an overall four-year jail term for using a false document to convince a magistrate to return her passport while on bail in separate criminal proceedings.
Although Hui did not face a charge of perverting the course of justice, Chan said both cases shared similar factual scenarios and the court was entitled to impose an indefinite jail term on those found guilty of contempt.
"As the respondent has [shown] no remorse, for the criminal contempt the respondent has been found to be liable, he is sentenced to [three] years and [six] months imprisonment," the judge concluded, before ordering Hui to shoulder the justice department's costs of the present proceedings on an indemnity basis.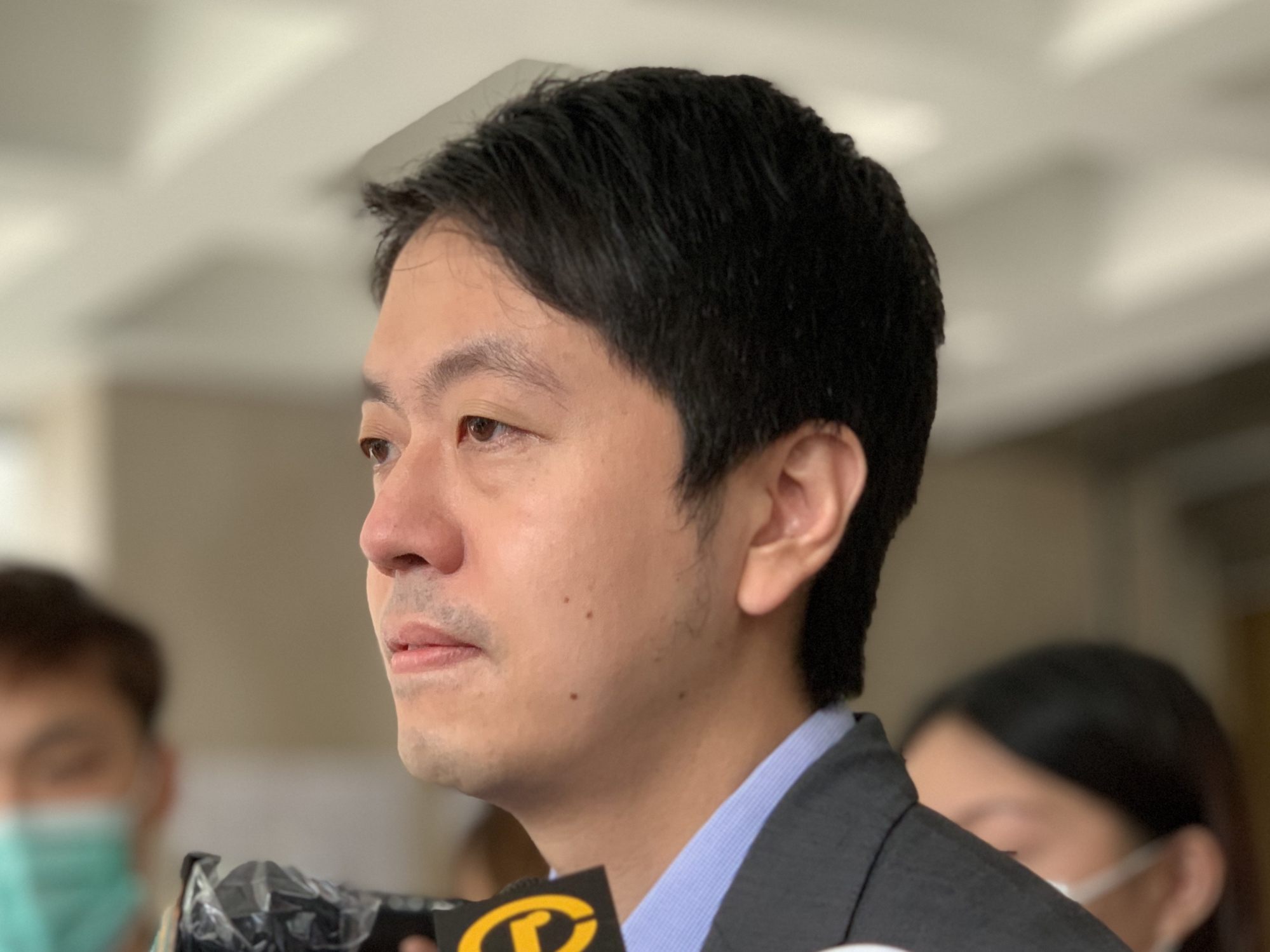 Hui, a former Democratic Party member now based in Australia, faced nine charges for allegedly harassing a man who filmed anti-government protesters outside a police station in the summer of 2019, and interrupting three Legislative Council sittings between May and June of the following year.
Despite the initial confiscation of his passport, two judges gave Hui permission to travel overseas to perform his official duties, which enabled him to leave the city on the pretext of attending climate change meetings in Denmark.
It later emerged that Hui had reportedly enlisted the help of Danish parliamentarians to draft a bogus itinerary and invitation letter to facilitate his flight.
Hui's parents, wife and children left for London shortly after his departure. The family is now settled in Adelaide, South Australia.
Chan ruled in June that the politician had consciously abandoned his right to defend himself, pointing to his Facebook posts where he "continued to display his displeasure or dissatisfaction towards the legal system in Hong Kong" and "proclaimed publicly his disdain for the integrity of this court".
Australia suspended its extradition treaty with Hong Kong in July 2020 in response to fears that the national security law imposed by Beijing at the end of the previous month would erode the city's democratic principles.
Before Thursday's ruling, Hui wrote on Facebook that he would not waver in his lobbying efforts at the international level no matter how severe the sentence.
"The only objective effect of a severe sentence on me is to exacerbate the deterioration of Hong Kong's rule of law, giving the entire world a glimpse on how the Hong Kong court is content with persecuting residents fighting for freedom and democracy in cahoots with tyranny," he said.
More from South China Morning Post:
For the latest news from the South China Morning Post download our mobile app. Copyright 2022.
Subscribe now to our Premium Plan for an ad-free and unlimited reading experience!