A non-invasive kit to self-test for cervical cancer may become available for women, according to a Hong Kong scientist.
Dr Choi Pui-wah, a PhD holder from the Chinese University of Hong Kong (CUHK) and founder of WomenX Biotech, said she hoped her work would encourage more women to test for cervical cancer, which is ranked eighth among female cancer incidences and deaths in the city, claiming 162 lives in 2019 .
"I also hope this technology can be extended to other diseases such as ovarian cancer, which is likewise hard to identify, with many only discovering it at a later stage," she said.
Do you have questions about the biggest topics and trends from around the world? Get the answers with SCMP Knowledge, our new platform of curated content with explainers, FAQs, analyses and infographics brought to you by our award-winning team.
Choi's technology, which still requires more tests, centres on screening for cancer using menstrual blood – a process that can be easily self-applied in privacy. This bypasses the need for a Pap smear, which involves inserting a tool into the vagina to collect cells at the outer opening of the cervix. Patients have complained the process is often painful or uncomfortable.
"A friend of mine shared with me her unpleasant Pap smear experience, inspiring me to study if menstrual blood could be an alternative," Choi recalled. "We hope to redefine menstruation and sanitary pads as opportunities and tools for self-testing."
Choi said her research aimed to allow women to collect a small amount of menstrual blood and test it for cancer or other diseases. The accuracy of such tests could be up to 80 per cent, she estimated.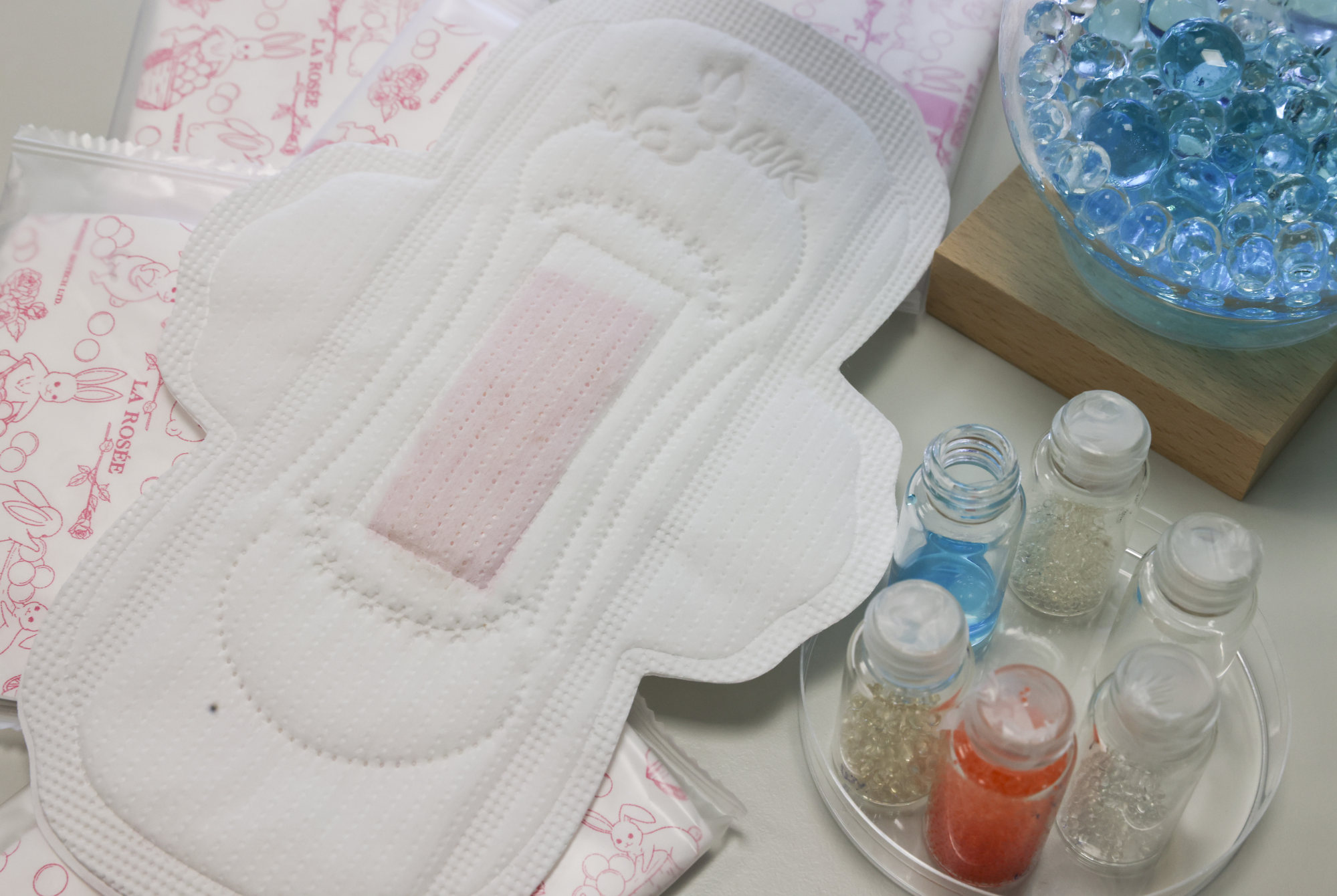 The scientist, who returned from Harvard Medical School in 2018, also voiced hope her story would continue to inspire more young Hongkongers interested in biotechnology.
"I was previously invited by CUHK professors to speak at career talks. The professors felt that students seemed to lack clear goals and worried about job opportunities for life science graduates," she said, adding that the situation had since improved and her start-up had received hundreds of applications for internships.
Choi, who obtained her PhD from CUHK in 2013, has spent more than 10 years studying ways to tackle diseases affecting women.
She noticed that in 2018, about 570,000 women worldwide were diagnosed with cervical cancer, and 311,000 died from it. In Asia alone, there were more than 315,000 diagnoses and 168,000 deaths, according to her.
"Researchers found that the sensitivity of the Pap smear was as low as 51 per cent. In China, only an estimated 25 per cent of the female population had taken the test," she said.
Choi added that Pap smears were also not popular as the invasive process was often conducted by male doctors. That was why she decided to pursue her idea.
Her initial findings were not promising. She found that bacteria and other microorganisms would grow rapidly on used sanitary pads, where menstrual blood also dried up quickly. Both findings suggested that regular pads could not be a tool for blood sample collection or would at best render unreliable results.
"I had to work with my team to find more bacteria-proof material to make sanitary pads, and test them ourselves. But the manufacturers, which are all based overseas, were not interested," she added, citing cost among other issues.
Choi said her team nearly abandoned the project, until a local face-mask manufacturer was willing to revamp one of its production lines and collaborate with them. The local brand of sanitary pads, marketed as the first of its kind in Hong Kong, would be available for sale later this month as a new line of regular products, but without the accompanying test kit yet, she added.
The next step for Choi's team will be to include special hydrogel into the pads, so users can collect the sample with a dropper and deposit this into a solution, allowing testing for cancer markers on a kit similar to the ones used for coronavirus rapid antigen screening.
Choi hoped that the sanitary pad and test kit set would be approved by regulators and made available for retail in 2025, with each set costing about HK$300.
She has applied for patent in Hong Kong, mainland China and the United States.
"We still need to collaborate with City University and CUHK in conducting a lot more tests. In the first phase, we need to recruit at least 300 women to help, while in the second phase, we need as many as 1,000," she said.
Choi sought to promote the technology at start-up fairs, such as CUHK's entrepreneurship day later this week. She has also set up social media pages to promote women's health.
For the latest news from the South China Morning Post download our mobile app. Copyright 2022.
Subscribe now to our Premium Plan for an ad-free and unlimited reading experience!