About 9,800 people have left Covid-19 quarantine hotels in Hong Kong after the time frame was cut to three days from seven – but the reduction has sparked a string of complaints to the consumer watchdog about delays of up to six months for refunds on prepaid stays.
Andrea Grippi, a machine learning and artificial intelligence researcher, said the Ramada Hong Kong Harbour View told him that his refund would be processed between 150-180 business days after checkout.
The 29-year-old, who posted an image of the hotel's response on social media on Wednesday, said the news was the "final straw".
Do you have questions about the biggest topics and trends from around the world? Get the answers with SCMP Knowledge, our new platform of curated content with explainers, FAQs, analyses and infographics brought to you by our award-winning team.
"I always comply with all the regulations and all the rules and everything, and this thing seemed to me a little bit excessive," Grippi said.
"The fact that it is not only me, but the fact that they keep everyone else's money ... for months.
"I was pretty annoyed by that, so that's why I decided to post it on Twitter."
Grippi said he told the hotel he was considering filing a complaint with the Consumer Council and the refund period was cut to 40 business days.
"I think that it could be shorter, but I also understand that these are exceptional conditions, so I would not complain about that," he said.
The Consumer Council said it had received 16 complaints about refunds from designated quarantine hotels since the policy change took effect on Tuesday.
The Centre for Health Protection said people entitled to refunds had completed at least three days of quarantine, although they had booked their hotel stays under the earlier seven day rule.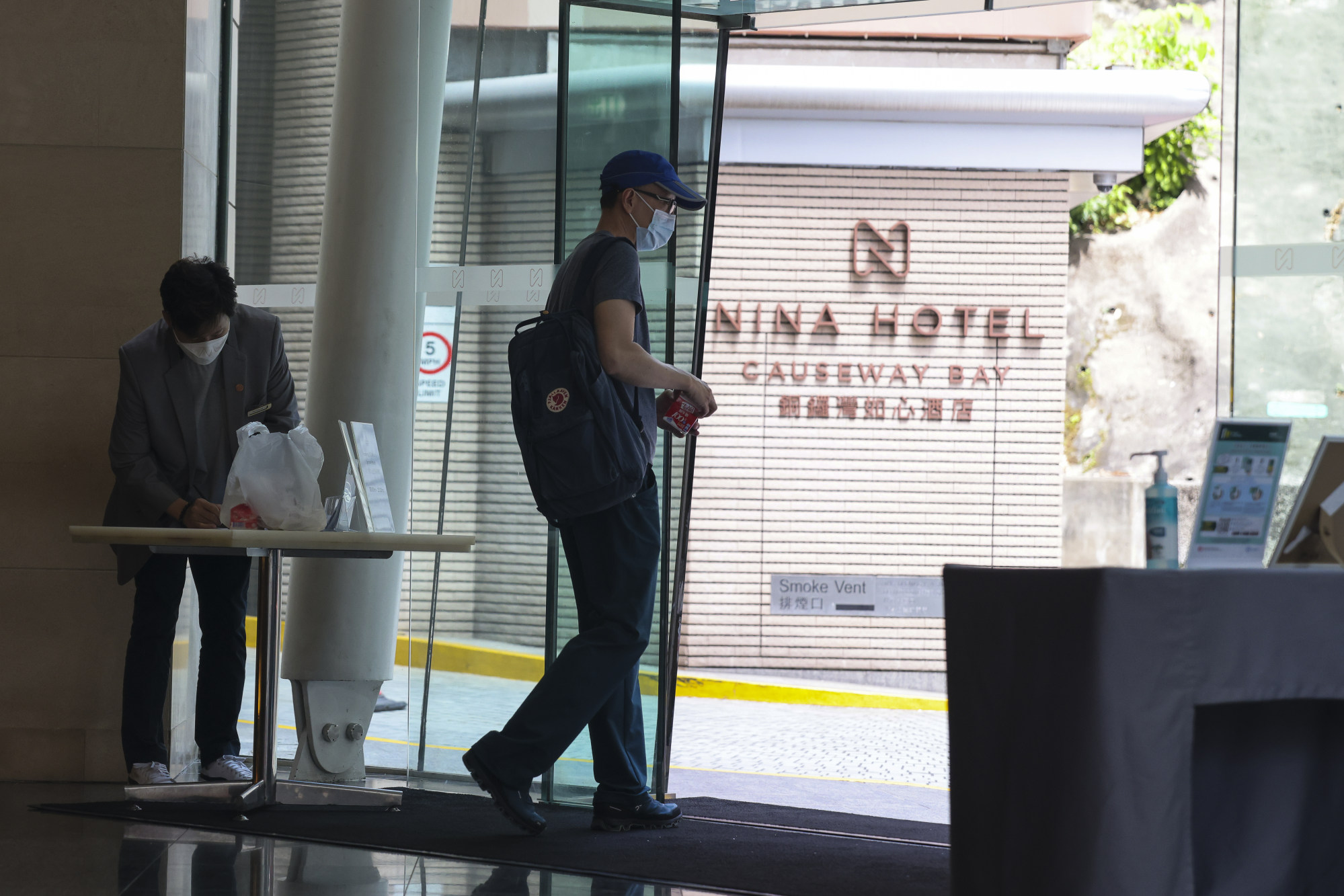 Visitors who arrive in the city by air will from Friday be subject to the three day hotel quarantine plus four days of "home medical surveillance" with restricted movement allowed.
The Post contacted the city's 68 quarantine hotels about refund arrangements, but only 12 hotels had replied by Thursday and only nine specified the time involved to process repayments.
The Dorsett Kwun Tong in East Kowloon said refunds would take at least 21 days and the longest was up to 60 days for the Panda Hotel in Tsuen Wan in the New Territories.
The Holiday Inn Golden Mile Hong Kong in Tsim Sha Tsui in Kowloon said in an automated email reply that it would charge guests a 3 per cent administration fee for refunds.
W Hotel in West Kowloon said the time taken for guests to get their refunds would depend on the payment method used and guests' banks.
A financial industry practitioner, who identified herself only by the surname Chong, said she was pleased that the Cordis Hotel in Mong Kok had told her that her refund would be processed inside a month.
Chong, who arrived in Hong Kong last Sunday and was released from quarantine on Thursday, said hotel staff had told her that she would not have to wait too long to get her cash back on Wednesday night.
"I think the refund time frame is very reasonable. Hotels need more time to deal with the excessive workload," Chong said.
The hotel said that it expected 750 people would be released earlier than expected from their quarantine this week.
The council said that hotels should communicate with customers or liaise with travel agents about the refund process where appropriate.
The watchdog conceded it could take time for hotels to process refunds because of the large number of people involved.
"Nonetheless, in case of any disputes, consumers could seek assistance from the Consumer Council," it said.
More from South China Morning Post:
For the latest news from the South China Morning Post download our mobile app. Copyright 2022.
Subscribe now to our Premium Plan for an ad-free and unlimited reading experience!