Hong Kong police have arrested a jobless man and seized HK$150,000 (US$19,000) worth of narcotics in a raid on a public housing flat that was allegedly used as a storage and packaging facility for illegal drugs.
Officers also confiscated more than 10 knives and a retractable baton along with drug-taking instruments and packaging equipment from the Kwai Chung flat, according to police on Friday.
Senior Inspector Wong Mei-yu of Tsuen Wan police district's special duties squad said the suspect was detained on suspicion of trafficking in a dangerous drug, possessing drug-taking instruments, obstructing officers in the execution of their duty and possessing offensive and prohibited weapons.
Do you have questions about the biggest topics and trends from around the world? Get the answers with SCMP Knowledge, our new platform of curated content with explainers, FAQs, analyses and infographics brought to you by our award-winning team.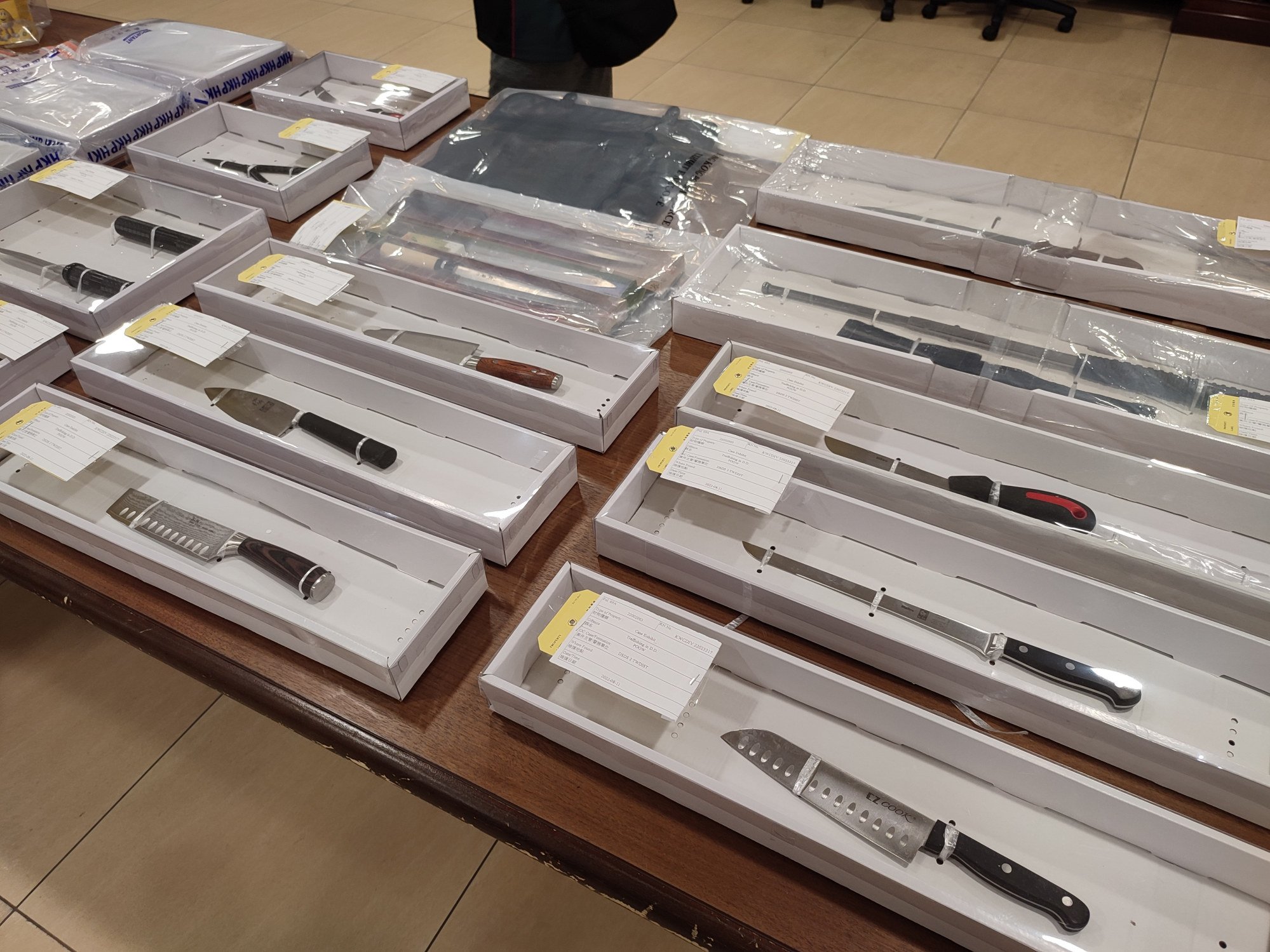 She said a two-week investigation led police to identify the suspect who was accused of trafficking illegal drugs in Tsuen Wan.
"To evade detection, a public housing flat in Kwai Chung was used as a drug storage and packaging centre. Taxis were used frequently to deliver illegal drugs in Tsuen Wan," she said.
In the early hours of Thursday morning, officers raided the flat and arrested the 33-year-old man. Police said the suspect did not live in the flat.
Inside the flat, police seized HK$150,000 worth of illegal drugs that included 70 grams of crack cocaine, 60 grams of crystal meth and 145 tablets of Ecstasy.
As of Friday afternoon, the man was still being held for questioning at Tsuen Wan police station.
The senior inspector warned that trafficking in a dangerous drug was a serious offence punishable by up to life imprisonment.
Between January and June this year, local authorities confiscated 1,044kg of crystal meth, known as Ice, across the city, up 317 per cent from 250kg in the same period of 2021.
In May, police arrested a man and seized 335kg of crystal meth and 150 litres of liquid Ice with an estimated street value of HK$230 million in total.
Seizures of five major illegal drugs in the city – cocaine, cannabis, crystal meth, heroin and ketamine – more than doubled to 10,627kg in 2021 from 4,678kg the year before.
More from South China Morning Post:
For the latest news from the South China Morning Post download our mobile app. Copyright 2022.
Subscribe now to our Premium Plan for an ad-free and unlimited reading experience!