Chinese scientists say they have created a salt-tolerant soybean species that could reduce the country's dependence on imports from places like Brazil, where soy production is driving deforestation.
The team from the Shandong Academy of Agricultural Sciences in Jinan say their new soybean species can yield 4.5 tonnes per hectare – more than twice the average – in saline-alkali soil, the official Science and Technology Daily reported on July 28.
For the study, the scientists planted the soybean in places including the Xinjiang region and the Yellow River Delta, where soil salinity is a problem. They said most of the trial crops yielded far more than the average of 1.8 tonnes per hectare.
Do you have questions about the biggest topics and trends from around the world? Get the answers with SCMP Knowledge, our new platform of curated content with explainers, FAQs, analyses and infographics brought to you by our award-winning team.
In China, about 100 million hectares of land is estimated to be affected by salinisation and soil degradation, about a third of it in Xinjiang in the far west. But if soybean could be cultivated on this land, there is potential to produce 450 million tonnes a year – almost five times the amount China imported in 2021.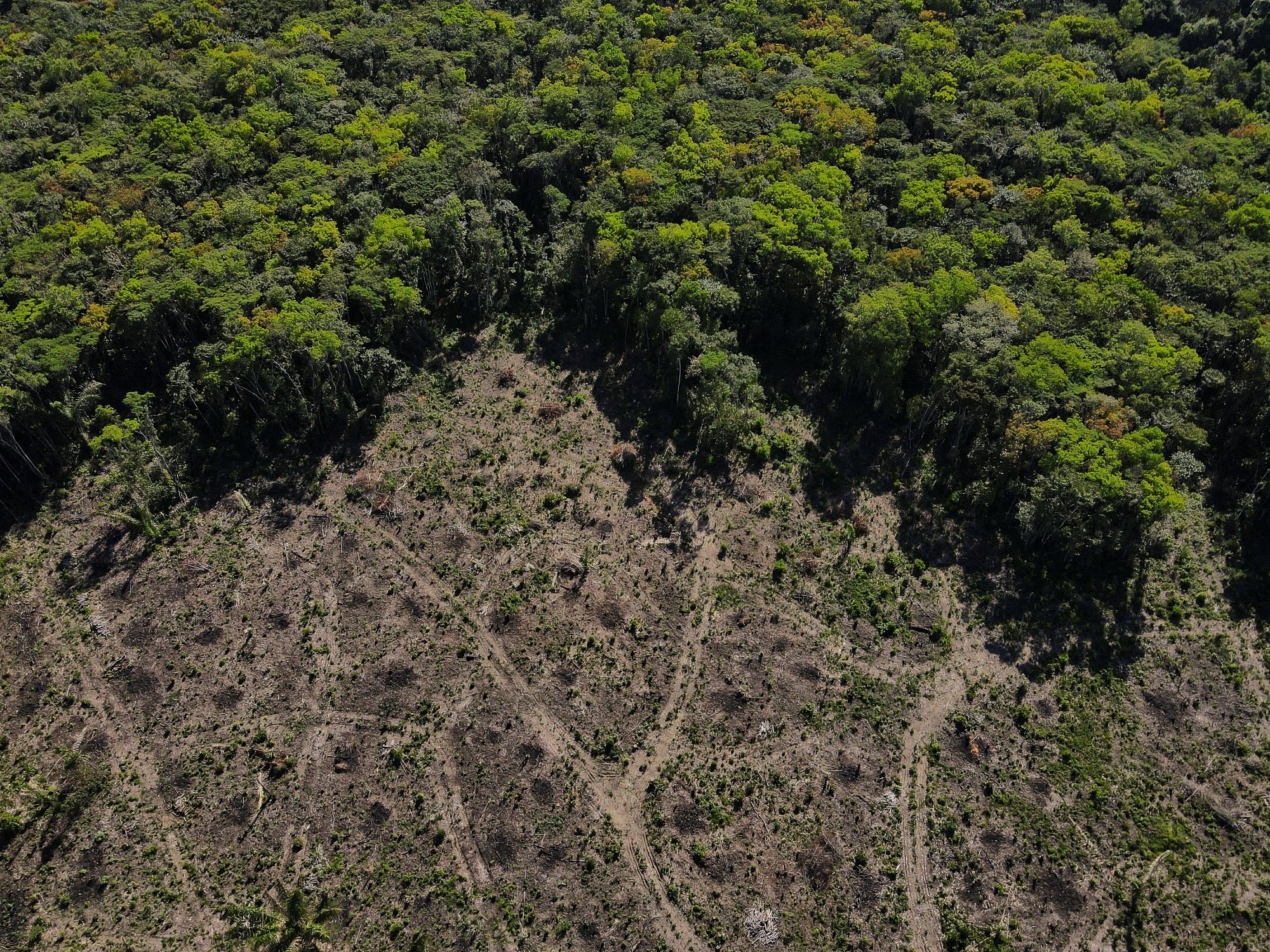 China imports more soybean than any other country, mostly in the form of animal feed and oil. Much of it comes from South America, where expansion of production to meet demand for the crop is driving farmers to cut down trees for land. In Brazil – which supplied 60 per cent of China's soybean imports last year – more than 750,000 sq km of the Amazon rainforest has been cleared in the past three decades, according to one estimate.
According to the Shandong team, if China can grow more soybean, it could help to reduce deforestation in places like Brazil.
The new species – called Qihuang No 34 – was developed by Xu Ran, a researcher from the academy's Crop Research Institute, the report said.
He started the research back in 1992, and recalled how in the early years of the project he had worked in the field from 4am during the hottest days in Shandong, to artificially pollinate the soybeans.
Xu's persistence paid off, and the new species was approved in 2015 and has since been widely planted in China.
The team said it had shown tolerance for salinity and retained nutrition, with a protein content of 45 per cent and a fat content of 22 per cent, giving it advantages in food and oil production.
But its yield varies. "The output can vary according to the precipitation and soil conditions," said Guan Rongxia, a researcher from the academy.
However, she said there was huge potential to increase production of the new species in places where salinity was an issue.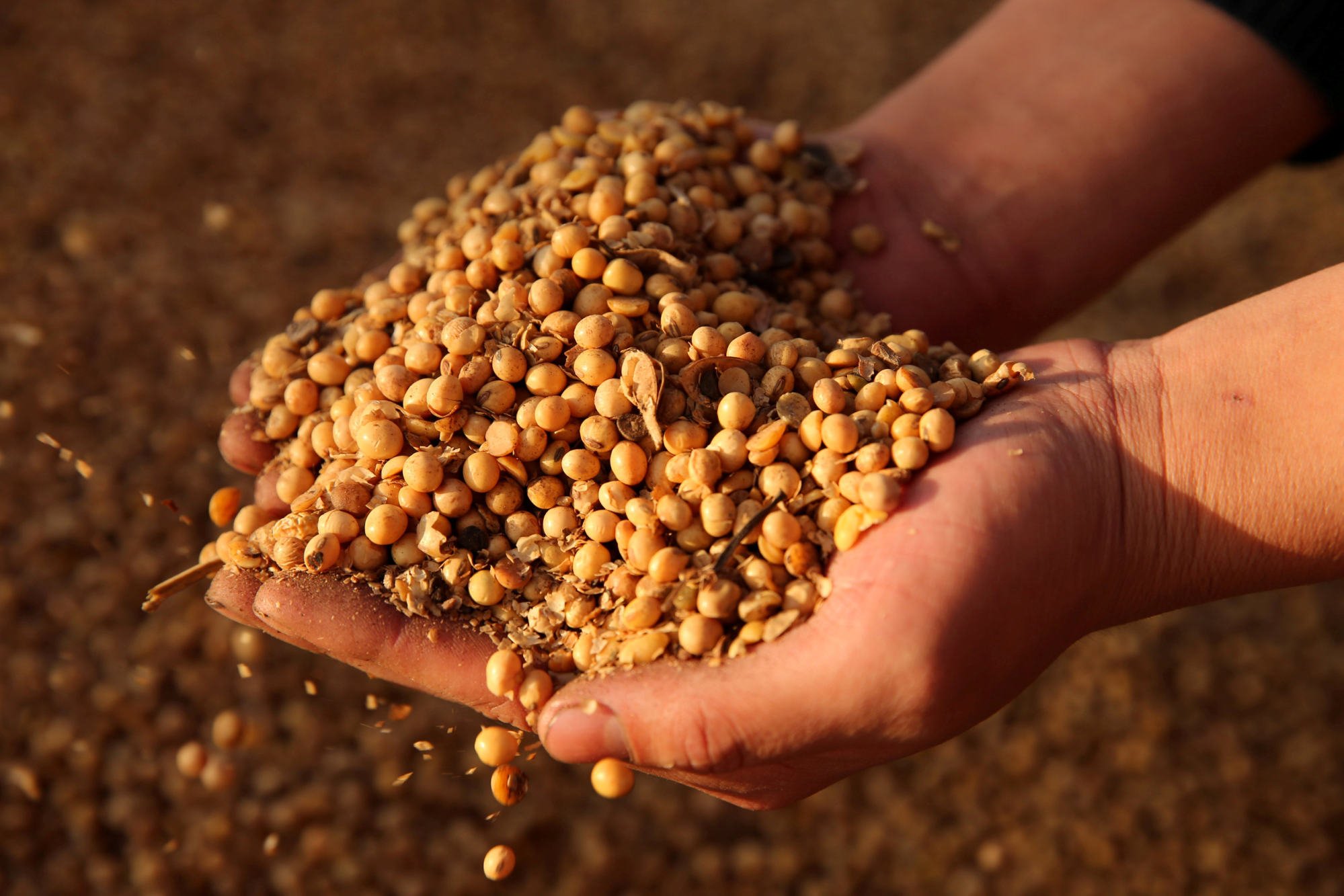 China has been cultivating soybean for more than 5,000 years, but today the crop is mainly grown in the country's east and Inner Mongolia in the north – areas where arable land is also needed for corn and wheat.
Xinjiang has been identified as a promising place to grow soybean in previous Chinese studies.
"Long hours of sunshine, low relative humidity and large temperature differences between day and night make Xinjiang an ideal place to cultivate the crop," according to Zhan Yong, a researcher with the Xinjiang Academy of Agricultural Reclamation Science. Zhan's study found that soybean grown in the western region produced higher average yields than elsewhere in China, according to a paper in the peer-reviewed Chinese Bulletin of Botany in 2020.
It comes as the Ministry of Agriculture and Rural Affairs is seeking to boost cultivation of soybean in China. "This year, with strong support from the soybean revitalisation programme and other policies, the domestic soybean planting area and production is expected to grow," the ministry said in its "China Agricultural Outlook Report" released in April.
"In the next 10 years, China will expand the soybean cultivation space in saline-alkali land and promote corn-soybean composite planting technology to solve the problem of low self-sufficiency for soybeans."
More from South China Morning Post:
For the latest news from the South China Morning Post download our mobile app. Copyright 2022.
Subscribe now to our Premium Plan for an ad-free and unlimited reading experience!