Listed companies are polluting the atmosphere at a rate that would warm the planet by 2.9 degrees Celsius by 2050, according to index compiler MSCI.
Only 11 per cent of them are on track to ratchet their carbon emissions down to a level that would limit human-induced temperature increases to the crucial goal of 1.5 degrees Celsius.
To meet that goal, listed companies must reduce their carbon intensity by 8 to 10 per cent every year until 2050, MSCI said. Yet only 39 per cent of companies reduced emission intensity by that amount between 2019 and 2020, according to MSCI's Net-Zero Tracker report, which aims to increase the transparency to investors and policymakers regarding listed companies' actions to tackle climate change.
Carbon intensity, or emission intensity, is the ratio of every tonne of carbon-dioxide equivalent emitted to every US$1 million of company sales, according to MSCI.
Do you have questions about the biggest topics and trends from around the world? Get the answers with SCMP Knowledge, our new platform of curated content with explainers, FAQs, analyses and infographics brought to you by our award-winning team.
The 2.9 degrees of warming attributed to listed companies has declined by a tenth of a degree from MSCI's earlier prediction in October, thanks to additional listed companies publishing their targets.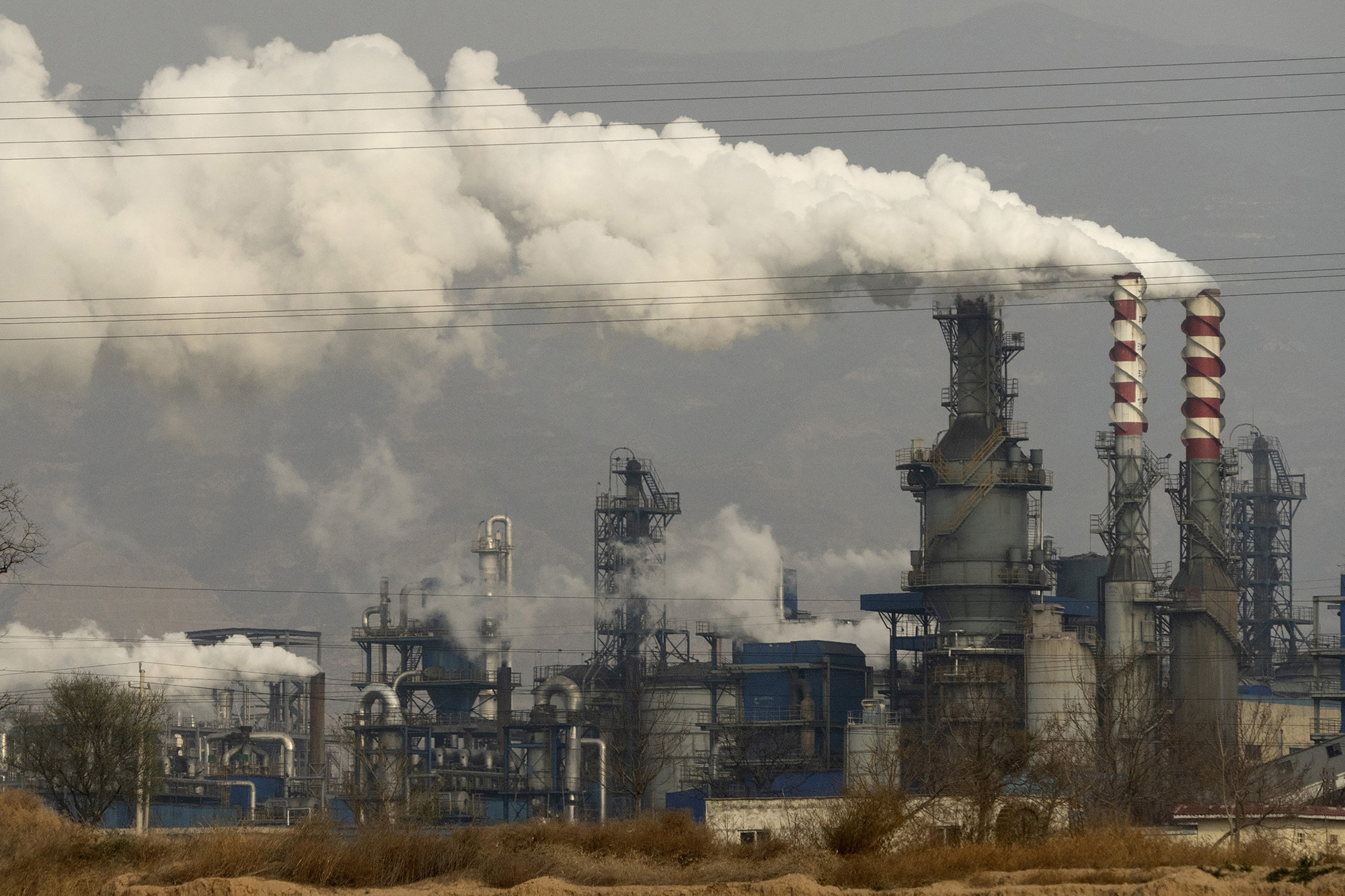 "While we acknowledge more listed companies are taking climate responsibilities seriously, the amount of action is still insufficient," said Sylvain Vanston, executive director of climate change investment research at MSCI. "The importance of decarbonisation targets should not be underestimated. Setting a net-zero target does not guarantee a company will achieve it, but without one a company is not accountable."
The number of companies setting such targets is rising steadily. However, only 45 per cent of the more than 2,900 companies in the MSCI ACWI Index, a list of large and mid-cap companies in 23 developed markets and 24 emerging markets, have done so.
MSCI named seven Chinese and three US firms – including Berkshire Hathaway, Shaanxi Coal Industry Company, Shanxi Coking Coal, China Aviation Oil (Singapore) and China State Construction Engineering – as the 10 biggest listed emitters that failed to report on their greenhouse-gas emissions as of May 2022.
A spokesperson for China Aviation Oil (Singapore) said the company intended to release emissions numbers in the next reporting period for the 2023 financial year. The other companies have not responded to the Post's requests for comment.
MSCI forecasts that listed companies will put nearly 10.8 gigatonnes of direct greenhouse-gas emissions into the atmosphere this year, accounting for nearly one-fifth of this year's total emissions of 59.7 gigatonnes. A gigatonne is 1 billion tonnes, or 1 trillion kilogrammes.
That would be an increase of approximately 0.7 per cent from last year. The figure climbed nearly 7 per cent in 2021, but that was down 5.6 per cent from a pre-pandemic high, according to MSCI.
Listed companies will burn through their global carbon budget of 51.2 gigatonnes of carbon-dioxide equivalent – the maximum amount to stay within the 1.5-degree limit – by February 2027, three months later than previously projected, according to the MSCI.
More from South China Morning Post:
For the latest news from the South China Morning Post download our mobile app. Copyright 2022.
Subscribe now to our Premium Plan for an ad-free and unlimited reading experience!