Chinese scientists say they have developed a vivid 3D printing ink without colourants that is safe to use in toys that change colour in relation to body temperature, or even for food decorations.
The biocompatible ink could potentially be developed for wearable biosensors and bionic skins to monitor exercise through changing colours, according to the team.
"We believe that this cholesteric liquid crystal ink can shed light on next-generation environmentally friendly 3D photonic printing," the team wrote. "The ink maintains a cholesteric liquid crystalline state that gives rise to the structural colour."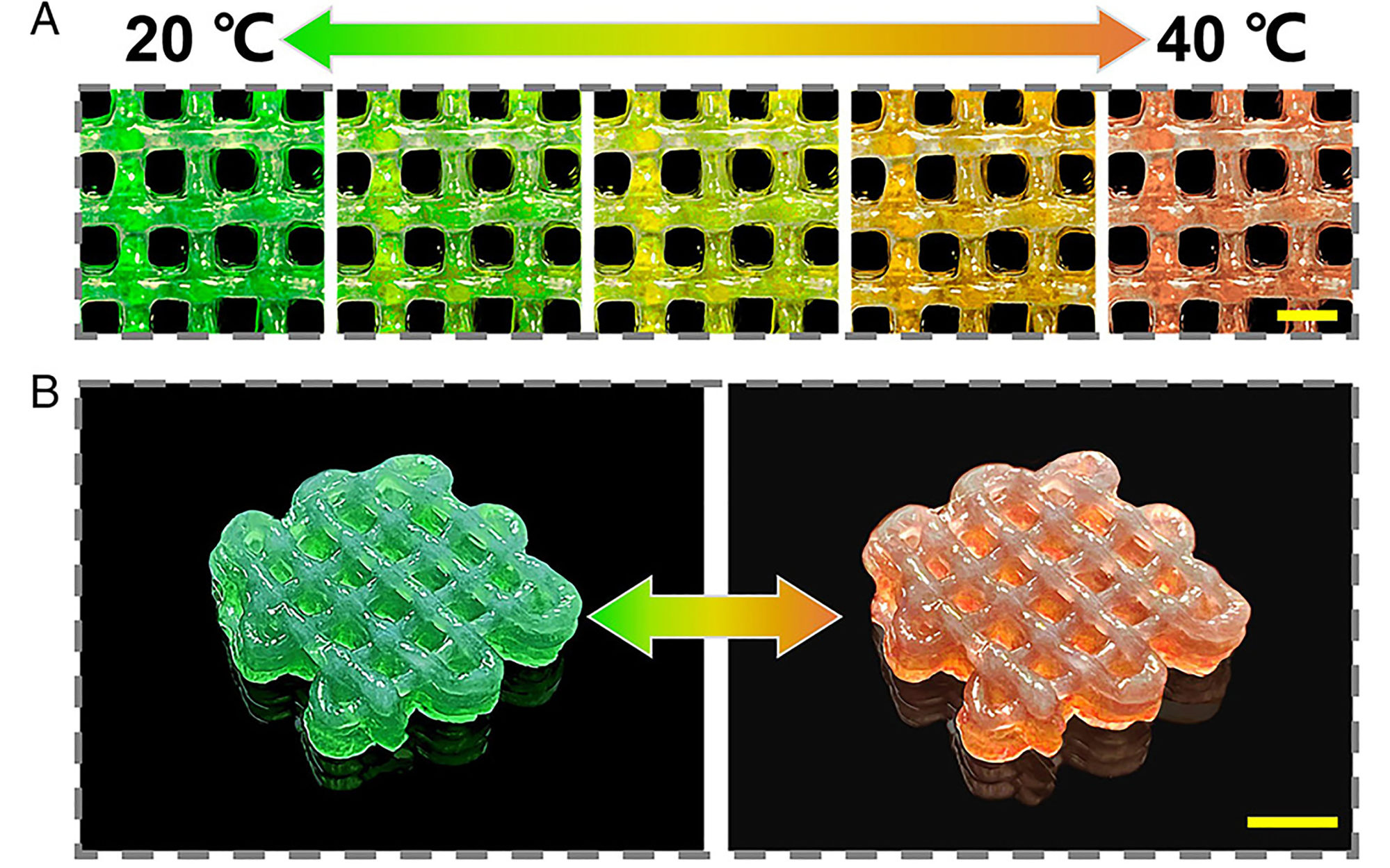 The researchers from Fudan University in Shanghai, Southeast University in Nanjing and the University of Chinese Academy of Sciences in Wenzhou published their findings in the peer-reviewed journal Proceedings Of The National Academy Of Sciences on Tuesday.
Unlike conventional 3D colour printing ink – which uses dyes or pigments that can fade – the new technology is based on structural colouration, said lead author Shang Luoran, an assistant professor with the Institutes of Biomedical Sciences at Fudan University. That means it produces colours through interactions between light and intrinsic nanostructures.
"Structural colouration, based on the physics of colour, is more stable and the colour will not easily fade. When the material is illuminated, some of the light source's wavelengths are reflected, creating what we see as colour," she told the South China Morning Post.
"In nature, this is how vibrant and metallic colours form without pigments on the wings of butterflies and insects, chameleons and some plants."
In the paper, the scientists said they had successfully used the technology to 3D-print objects in different shapes and colours on flat surfaces such as tinfoil and a laboratory bench.
They developed the printable, structural colour ink using cholesteric cellulose liquid crystals (CLCs), gelatin and a hydrogel.
CLC has a spiral structure that can reflect light and produce structural colours. When hydroxypropyl cellulose (HPC) molecules are used as the building blocks, the solution forms CLCs that create bright and metallic colours, according to the team.
They also incorporated gelatin to allow the ink to flow during printing and form self-supporting structures afterwards. A thermal-responsive hydrogel was added so that the printed products can maintain their shape after being exposed to ultraviolet light.
Shang said these materials were all readily available and compatible with existing 3D printers, adding that the team aimed to improve the formula to make the ink edible.
"The main constituents of the ink are HPC and gelatin, which are edible, cost-effective and biocompatible. Thus, further modifying the formulation of the ink is expected, such as replacing the responsive hydrogels with natural derived alternatives," the team wrote in the paper.
They also want to make it possible to use the ink on curved surfaces to 3D-print toy parts and objects with more complicated structures, according to Shang.
"For now, objects are printed on flat surfaces," she said. "We hope the technology can be adapted to curved surfaces, like an apple, in different shapes in the future."
And those biosensors to track exercise? That would require a conductive material to be added to the ink, Shang said, adding that the team would have to do more testing to see if it was viable. – South China Morning Post
Subscribe now to our Premium Plan for an ad-free and unlimited reading experience!