Beijing will appoint four senior officials to supervise and assist Macau's government on matters relating to national security, Xinhua News Agency has announced.
Analysts on Friday said the move was understandable but unlikely to be repeated in Hong Kong, where Chief Executive Carrie Lam Cheng Yuet-ngor was already advised on the issue by Beijing's top official in the city.
The central government had established its own national security office in Hong Kong but not in Macau, they noted.
Do you have questions about the biggest topics and trends from around the world? Get the answers with SCMP Knowledge, our new platform of curated content with explainers, FAQs, analyses and infographics brought to you by our award-winning team.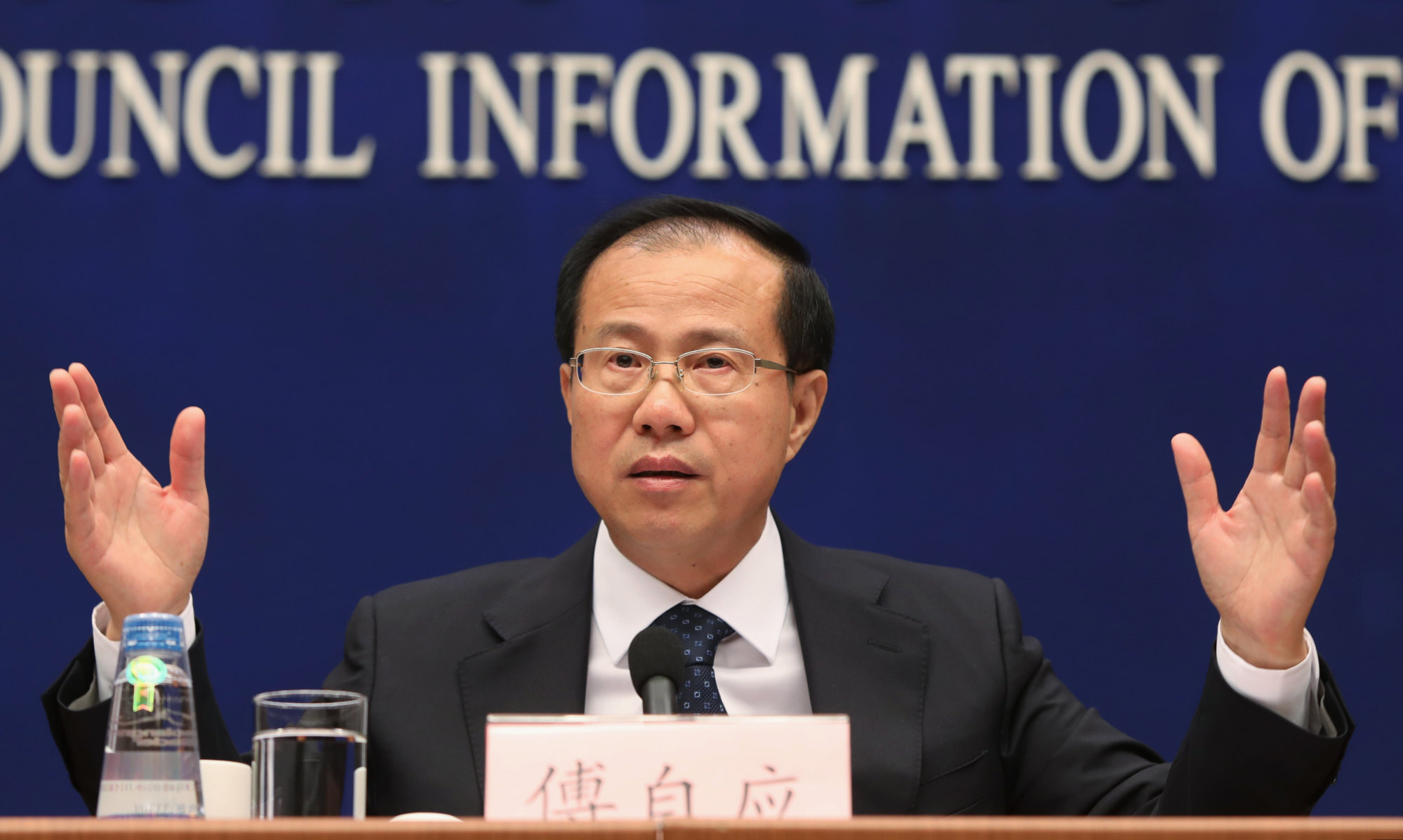 Macau enacted its own national security law in 2009 and established a high-level committee in 2018 to oversee related matters. Its members include the city's chief executive, Ho Iat-seng, as well as its justice, security and police chiefs.
Hong Kong's national security law was imposed by Beijing in June of last year, with a committee established to oversee its implementation and the central government's liaison office director acting as an adviser.
Fu Ziying, the liaison office chief in Macau, will serve as the new national security affairs adviser, according to Xinhua. He will "supervise, guide, coordinate and support" the city's work in safeguarding national security and sit in on the committee's meetings.
"The central government also decided to appoint three technical advisers under the national security committee ... The posts will be taken up by relevant officials in the liaison office in Macau," Xinhua said, adding the trio would offer assistance and suggestions.
Eilo Yu Wing-yat, an associate professor at the University of Macau's department of government and public administration, said that after Beijing's moves to safeguard national security in Hong Kong, there were talks in Macau as to whether the casino hub needed to follow suit.
"This seems to be a midway solution. Mainland [Chinese] authorities seem to have made a compromise on not installing a national security office in Macau, so their security officials will not yet be directly involved in the casino hub's affairs," he said.
Yu said he believed that while the three mainland officials were termed "technical advisers", they would actually offer recommendations on an array of issues.
Professor Song Sio-chong, of Shenzhen University's Centre for Basic Laws of Hong Kong and Macau, said the Hong Kong government might not need more technical advisers.
"The use of new technology is a big thing in safeguarding national security. The mainland is very advanced on this, [but] the Hong Kong national security office and the Hong Kong police are capable of handling this," he said.
Pro-Beijing heavyweight Tam Yiu-chung, Hong Kong's sole delegate to the National People's Congress Standing Committee, the nation's top legislative body, agreed with Song that the city did not need to follow Macau's example given the institutions already in place.
More from South China Morning Post:
For the latest news from the South China Morning Post download our mobile app. Copyright 2021.
Join our Telegram channel to get our Evening Alerts and breaking news highlights