The US government added a dozen more Chinese firms to its export blacklist this week, the latest move from Washington to crack down on American business ties to China's hi-tech defence sector.
"Global trade and commerce should support peace, prosperity and good-paying jobs, not national security risks," US Secretary of Commerce Gina Raimondo said in a statement.
The additions to the Commerce Department's blacklist, known officially as the entity list, include quantum computing companies, semiconductor firms and Chinese businesses that have contributed "to Pakistan's unsafeguarded nuclear activities".
Do you have questions about the biggest topics and trends from around the world? Get the answers with SCMP Knowledge, our new platform of curated content with explainers, FAQs, analyses and infographics brought to you by our award-winning team.
Their placement on the list effectively blocks US businesses from selling them materials and equipment.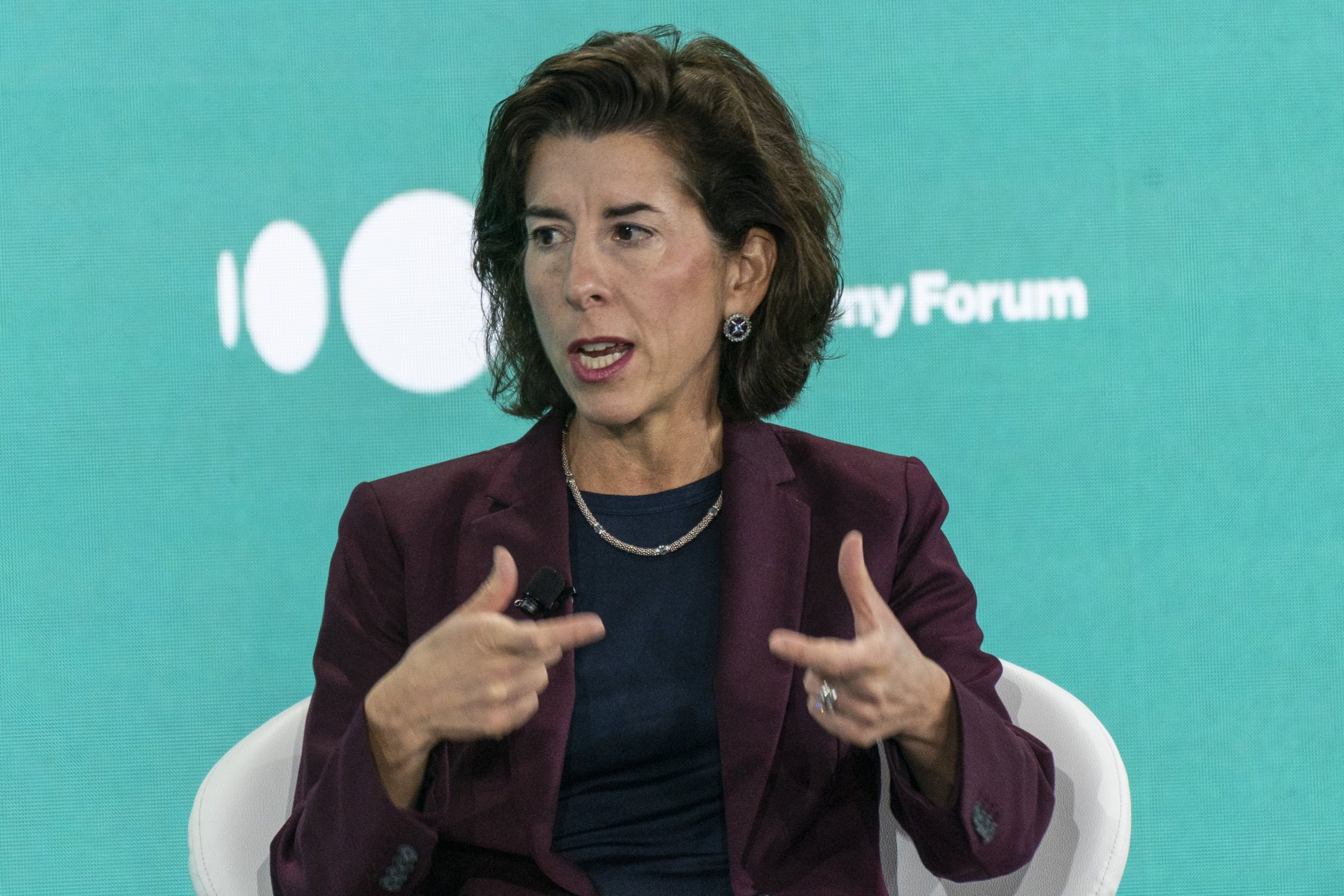 According to the Commerce Department, some of the firms added to the blacklist have aided the Chinese military's "counter-stealth and counter-submarine applications, and the ability to break encryption or develop unbreakable encryption".
"The Department of Commerce is committed to effectively using export controls to protect our national security," Raimondo said.
The move comes as the administration of US President Joe Biden has expressed public alarm over some of Beijing's rapid military advancements – in particular, the surprise test over the summer of a nuclear-capable Chinese hypersonic missile said to be more dangerous than anything the US has yet developed.
The Biden administration, like the Trump administration before it, has tried to stop US businesses and investors from aiding – wittingly or not – the Chinese military-industrial sector with money, resources or know-how.
Jacob Stokes, a fellow at the Centre for a New American Security, a think tank in Washington, said the hypersonic missile test underscored "the massive stakes in the military-technological race between the two superpowers".
"As part of that competition, US policymakers are rightly trying to cut off the flow of critical technologies going to China through commercial channels, only to see them transferred through various means to the PLA," he said.
Beyond Wednesday's sanctions, Washington has moved to block US investors from buying shares of companies affiliated with China's defence industry, and has added a slew of other Chinese firms to the entity list seen as either challenging US national security or engaging in human rights abuses.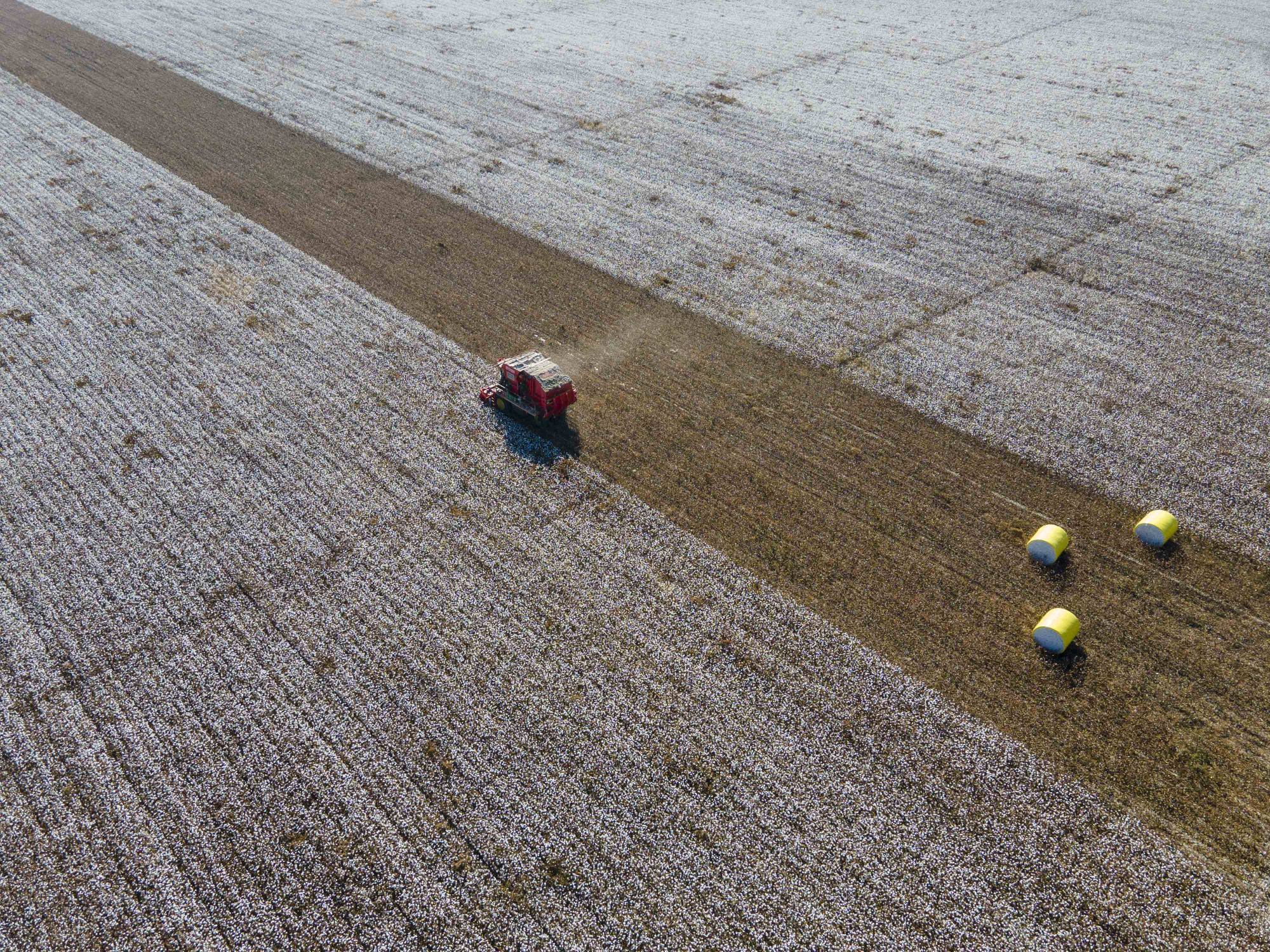 Those firms include textile and surveillance companies operating in China's far-west Xinjiang region, where Beijing is accused of subjecting the region's Uygur ethnic minority population to forced labour and pervasive surveillance, among other suspected abuses.
The Chinese government denies any wrongdoing in Xinjiang and says its policies are helping lift the population there out of poverty and "extremism".
The entity list also includes Chinese telecommunications giants like Huawei Technologies and dozens of its affiliates, which are viewed in Washington as potential security threats.
Liu Pengyu, the spokesman for the Chinese embassy in Washington, said in a statement that China "is firmly opposed" to US government actions that target Chinese enterprises. The US, he said, should "stop abusing or overstretching the concept of national security to suppress Chinese businesses".
The companies added to the entity list on Wednesday were part of a longer list of 27 entities, most of them located in Pakistan, and one each from Japan and Singapore.
They include Corad Technology (Shenzhen) Ltd.; Hangzhou Zhongke Microelectronics Co. Ltd.; Hefei National Laboratory for Physical Sciences at Microscale; Hunan Goke Microelectronics; New H3C Semiconductor Technologies Co. Ltd.; Peaktek Company Ltd.; Poly Asia Pacific Ltd. (PAPL); QuantumCTek Co. Ltd.; Shaanxi Zhi En Electromechanical Technology Co. Ltd.; Shanghai QuantumCTek Co. Ltd.; Xi'an Aerospace Huaxun Technology; and Yunchip Microelectronics.
More from South China Morning Post:
For the latest news from the South China Morning Post download our mobile app. Copyright 2021.
Join our Telegram channel to get our Evening Alerts and breaking news highlights