A senior US official pushed back over China's growing clout in the United Nations, arguing that Beijing is crowding out Taiwan to the detriment of the international community.
Monday is the 50th anniversary of UN resolution 2758, which states that the People's Republic of China (PRC) is the sole holder of credentials and the "only legitimate" representative of China in the global body.
But Rick Waters, the State Department's deputy assistant secretary for China, Taiwan and Mongolia, said China has overstepped the UN provision.
Do you have questions about the biggest topics and trends from around the world? Get the answers with SCMP Knowledge, our new platform of curated content with explainers, FAQs, analyses and infographics brought to you by our award-winning team.
"The People's Republic of China has misused resolution 2758," said Waters, a former political counsellor in the US embassy in Beijing, at a German Marshall Fund event. "Taiwan being blocked for participation in nearly all of the UN activities creates an immense cost, not just for Taiwan, but I think to UN members as well."
As examples of this cost, Waters cited Taiwan being blocked from the World Health Organization (WHO) despite a strong record fighting the Covid-19 pandemic; from the International Civil Aviation Organization triennial assembly despite having 50 million passengers through its airports annually; and from the International Criminal Police Organization (Interpol), denying it two-way data on criminal activity.
Taiwan supporters have long argued the benefits of a bigger global voice for the island of 23.5 million people but it is unclear – given China's growing clout, resources and ability to muscle support in the UN – whether that will happen any time soon.
"Resolution 2758 decided the issue of China's representation in the United Nations," said Bonnie Glaser, director of the Asia programme at the Global Marshall Fund. "But the matter of Taiwan's participation in the UN remains unresolved."
In a press conference a few hours later, China's ambassador to the UN Zhang Jun said according to the UN charter, Taiwan has no right to participate in the United Nations. He added that Beijing continues to battle a number of "anti-China forces".
"We are fighting in maintaining our sovereignty and territorial integrity. We are not the troublemakers. Some countries, the US in particular, are taking actions leading the Taiwan Strait into a dangerous direction," he added.
China's moves toward Taiwan shine a spotlight on Beijing's increasingly aggressive tactics at the UN that threaten to erode the rule-based order with implications beyond Taiwan's case, Waters and others said.
Otmar Kloiber, secretary general of the World Medical Association, a group of 115 national medical associations, said it has been pressured to lean on member Taiwan Medical Association to change its name to wording suggesting it is part of China. The group has also seen its representatives denied access to UN events, he said.
"I cannot ask them to change their name," said Kloiber, who noted that there is a line at the Beijing airport for those holding "passports from Taiwan".
"So, is there a little bit of hypocrisy in there and the game that is being played with us," he added.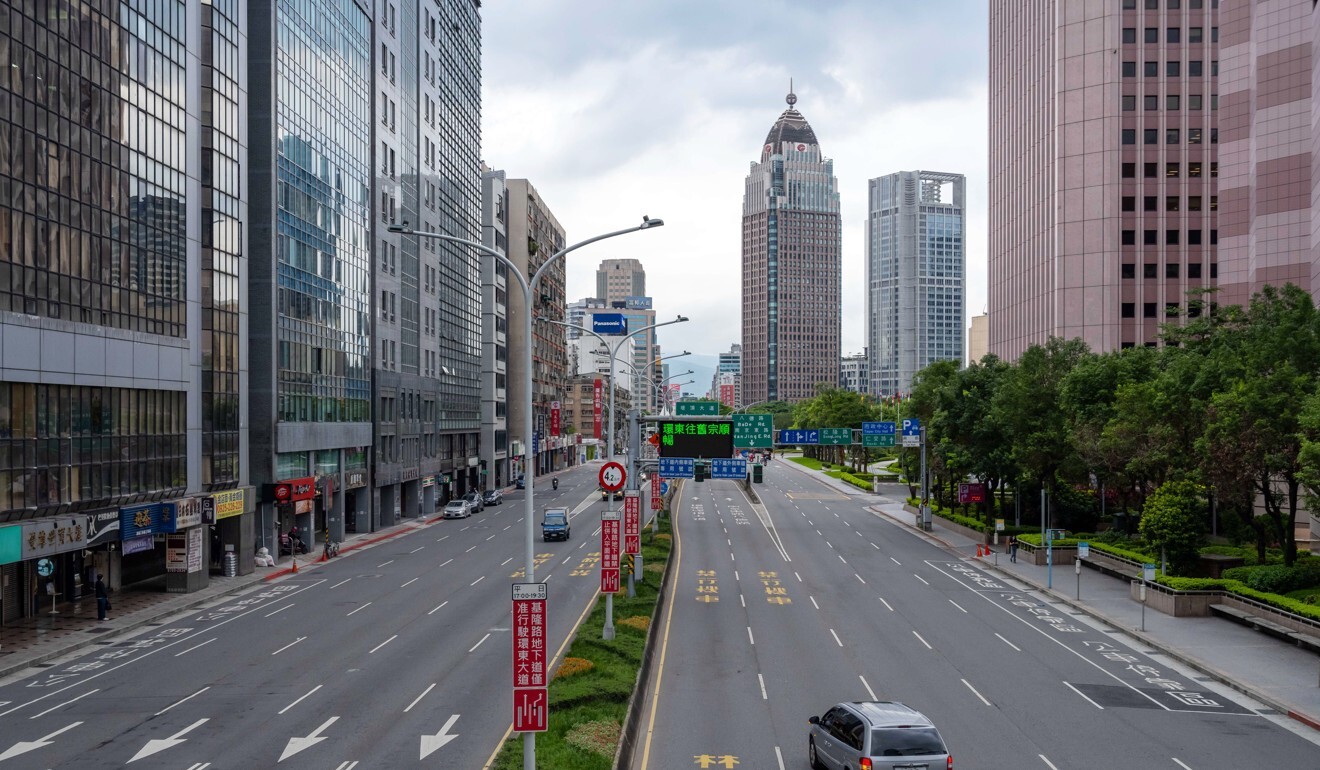 Earlier this year, the medical association reaffirmed a resolution passed in 2005 calling for greater Taiwan participation in WHO activities.
"Of course there were fierce discussions with our Chinese colleagues, which is a strong member in our World Medical Association, that we have experienced," said Kloiber. "But in the end, there was a very, very clear majority in favour of this resolution. So our position towards the participation of Taiwan has not changed."
Wang Liang-yu, deputy representative with the Taipei Economic and Cultural Representative Office, Taiwan's de facto embassy in Washington, said China has taken the narrowly worded resolution 2758 on UN credentials and expanded it into political and even legal areas.
"I think the question countries need to ask themselves is, whether you want to allow China to dictate your policy for you in the UN system," said Wang.
Using its expanded UN muscle, China has pushed for wording requiring people entering UN buildings show their "national" passports, effectively excluding even Taiwanese tourists from visiting, she said.
It has also put Chinese nationals into senior and increasingly junior positions, including on the UN Committee on Non-Governmental Organizations, to able to vet civic groups that do not tow its line on Taiwan, human rights and other issues.
"Our concerns are far broader and include how the PRC is using its nationals in the UN system," said Waters. "It has professional staff and elected leaders, to advance national agendas and not their own."
Earlier this year, China blocked the Regis Jesuit High School in Colorado from attending a UN Commission on the Status of Women meeting until it changed a reference to Taiwan it did not like on the school website.
"There are many more examples of Taiwan students, artists, journalists, human rights advocates and others being blocked from UN activities or entering UN facilities," Waters added.
In another example, Wikimedia Foundation, which runs Wikipedia, was denied observer status at the UN's World Intellectual Property Organization after China claimed the website featured information contrary to the one China principle.
"If you find this case surprising, I'm sorry to tell you that this is not by any means an isolated incident, similar episodes happen, year after year, in New York," said Wang. "And in recent years, we have noticed that the situation is also getting worse in Geneva."
Zhang also told reporters that Washington has no right to criticise China over human rights in Hong Kong or Xinjiang – amid reports that up to 1 million Uygurs have been held in detention camps that Beijing has characterised as vocational training centers – as the United States has many human rights issues.
More from South China Morning Post:
For the latest news from the South China Morning Post download our mobile app. Copyright 2021.
Join our Telegram channel to get our Evening Alerts and breaking news highlights