Hong Kong scientists are urging city residents to get vaccinated before winter in the wake of a new study showing low temperatures exacerbate the severity of Covid-19.
The study, led by University of Hong Kong associate professor Jasper Chan Fuk-woo and top microbiologist Professor Yuen Kwok-yung, found that hamsters housed at low temperatures had their neutralising antibody responses suppressed and suffered more severe reactions to the disease.
The hamsters were each given the same dose of the Sars-CoV-2 virus – which causes Covid-19 – and then housed in three separate temperatures: 12-15 degrees Celsius, 21 degrees and 30-33 degrees.
Do you have questions about the biggest topics and trends from around the world? Get the answers with SCMP Knowledge, our new platform of curated content with explainers, FAQs, analyses and infographics brought to you by our award-winning team.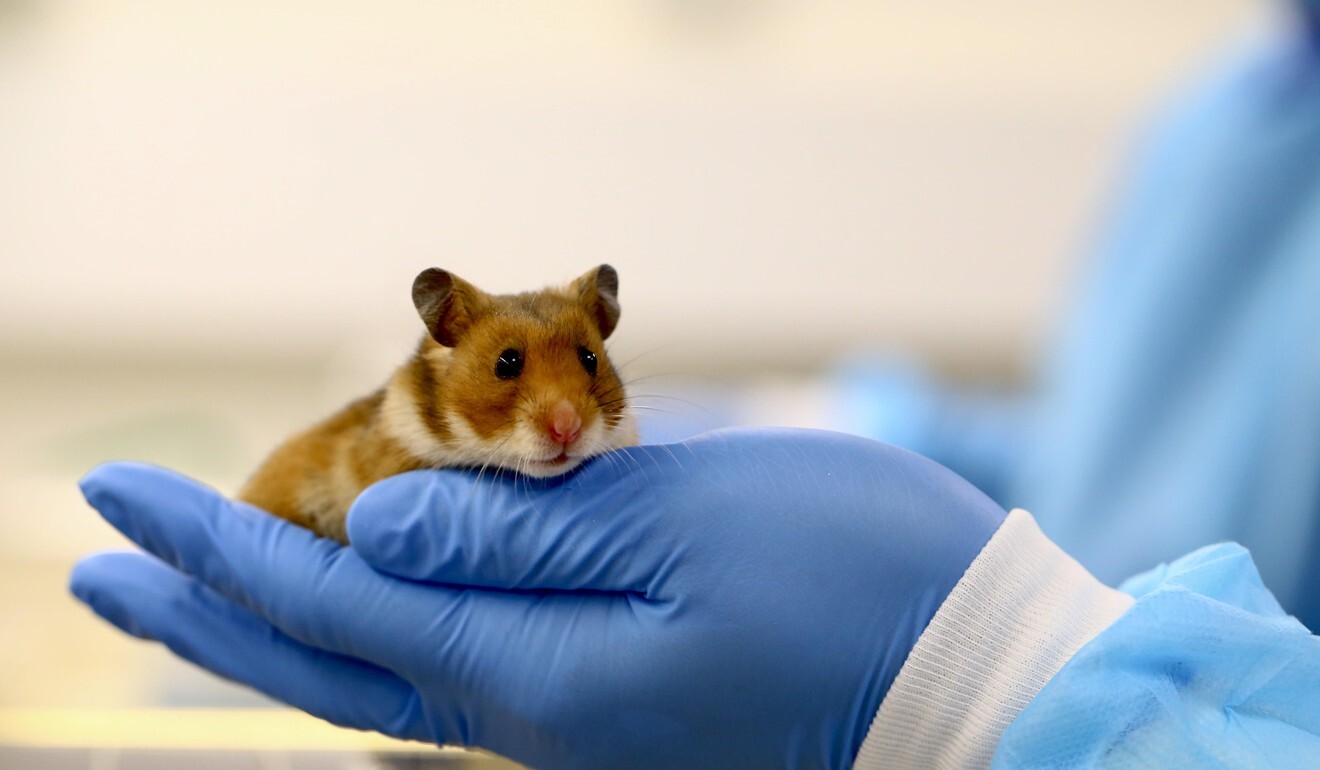 The team's findings showed the disease replicated better in the airways of the hamsters kept at lower temperatures, causing more severe inflammation and persistent damage to their respiratory tracts.
All of the hamsters in the colder environment showed significantly higher virus concentration and viral loads seven days after being infected.
Their lungs were severely inflamed and haemorrhagic, and the inflammation continued after day 7 with little signs of recovery when compared with the groups living in the hot environment or at room temperature.
The viral loads of the low temperature group were also higher from day 10 to 17, while the concentration of serum neutralising antibodies were found to be significantly lower in tests conducted on day 7 and day 30.
"We suggest that all qualified people should receive Covid-19 vaccination before winter to reduce the severity of this disease," the team wrote in a press release on Friday that accompanied their article, which was recently published in the international scientific journal Clinical Infectious Diseases.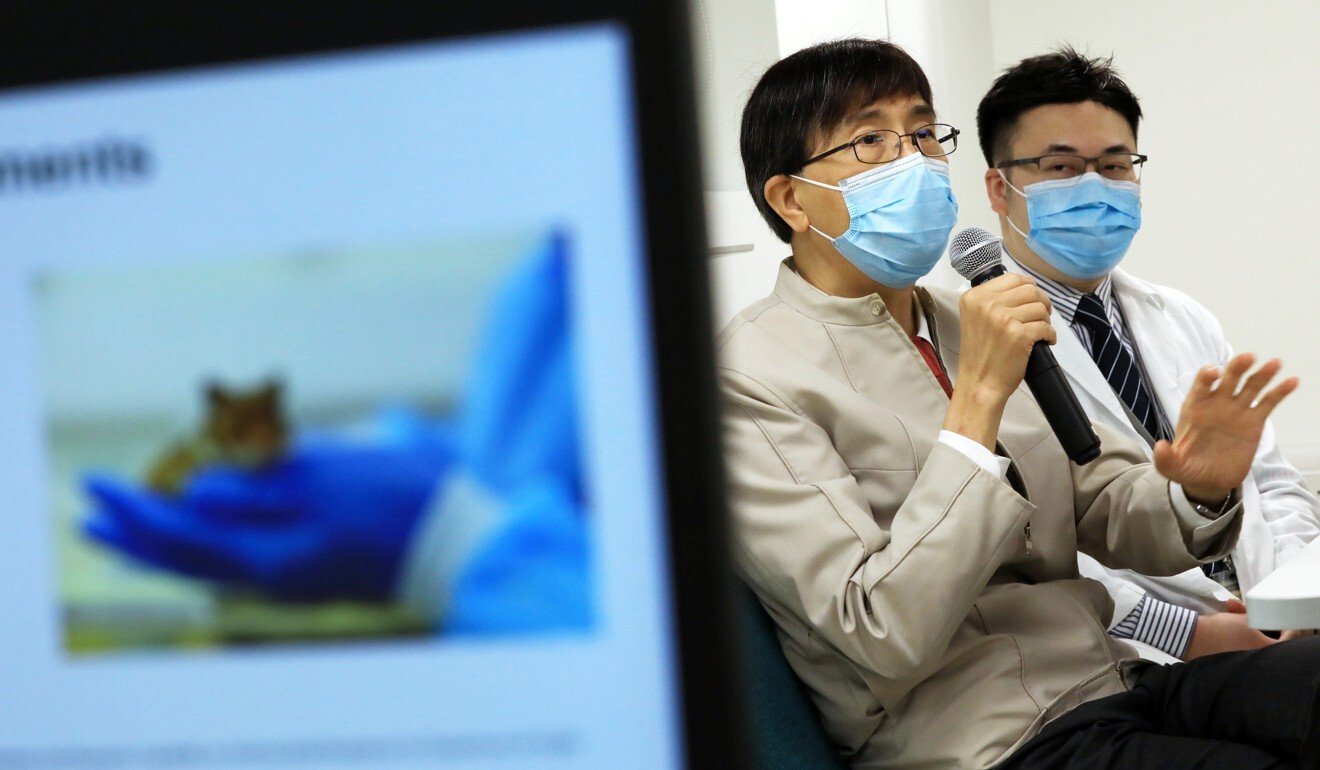 Hong Kong on Friday confirmed seven new Covid-19 cases involving arrivals from the Philippines, Ghana and India. Among them were four seafarers on the bulk carrier Aliyah Permata. The 19 other crew members were placed on quarantine aboard the vessel in Hong Kong waters.
The city's official tally stood at 12,176 cases, with 213 related deaths. Fewer than five preliminary-positive cases were reported.
Health authorities were also investigating an overseas Covid-19 case involving a fully vaccinated 47-year-old man who lives at Tower 11, Carmel Cove, Caribbean Coast in Tung Chung.
The cargo flight crew member travelled to Australia on September 20 and returned to Hong Kong two days later. He tested negative in the arrival test, but the Centre for Health Protection was informed on Thursday by the Australian health authority that his sample collected on September 20 in Sydney tested positive.
Separately, the government will update local Covid-19 vaccination records for recipients by adding date of birth, gender and the vaccine manufacturer from next Wednesday.
The updated electronic record can be accessed via the iAMSmart mobile app or the latest version of the eHealth mobile app.
Travellers who require an updated record on paper can collect it at any community vaccination centre – except those located at a private hospital – or at the general outpatient clinic or the same private clinic where they had received their shot. They will need to bring their original identification documents and proof of travel within two weeks of departure.
Hong Kong is still struggling to ramp up its Covid-19 inoculation rate. As of Thursday, a total of 8.4 million vaccines had been administered, with 65.8 per cent of the eligible population having received at least one dose.
The first dose of Covid-19 vaccine administered daily has slightly picked up from earlier in the week, from 7,464 on Monday to 8,070 on Thursday.
However, the seven-day moving average fell to 7,747 from 11,112 last Thursday.
The government launched two measures this week in a bid to boost vaccination rates – expanding walk-in services to every eligible jab recipient and setting up a vaccination centre at a community hall in Kwai Hing as part of a campaign to convince older residents to get inoculated.
New vaccination stations at three public hospitals will also be set up next week.
The inoculation rate for those aged 80 or above remains among the lowest in the developed world, hovering at about 13 per cent, while 39 per cent of those aged 70 to 79 have got jabbed. This compares with a take-up rate of about 70 per cent among young and middle-aged Hongkongers.
Respiratory disease expert Dr Leung Chi-chiu said the new measures did not provide enough incentive for the elderly or those with chronic diseases who feared vaccination.
"We are facing a confidence problem on vaccine safety among the elderly and those with chronic diseases, so we need to address this directly," he said.
The government should provide a clear and strong message, starting with the joint scientific committee and the health authorities, Leung said, adding that all health care providers should check if their elderly patients had been inoculated and immediately arrange jabs for those who had not.
More from South China Morning Post:
For the latest news from the South China Morning Post download our mobile app. Copyright 2021.
Join our Telegram channel to get our Evening Alerts and breaking news highlights