Beijing's hardline stance during senior-level talks with the US may seek to set constraints on American actions in the region, analysts say, but will not change how other countries are working with Washington or pushing back on sensitive issues such as Taiwan.
In a meeting with US deputy secretary of state Wendy Sherman in Tianjin on Monday, Chinese foreign minister Wang Yi laid out "basic demands" for the US not to challenge the Chinese system, not to disrupt China's developmental practices and not to infringe upon issues it considers a matter of sovereignty including on Hong Kong, Xinjiang and Taiwan.
Chinese vice-minister of foreign affairs Xie Feng also unveiled two lists with demands for the US, including that it drop its extradition request for Chinese tech executive Meng Wanzhou and lift visa restrictions for Communist Party members and their families.
Do you have questions about the biggest topics and trends from around the world? Get the answers with SCMP Knowledge, our new platform of curated content with explainers, FAQs, analyses and infographics brought to you by our award-winning team.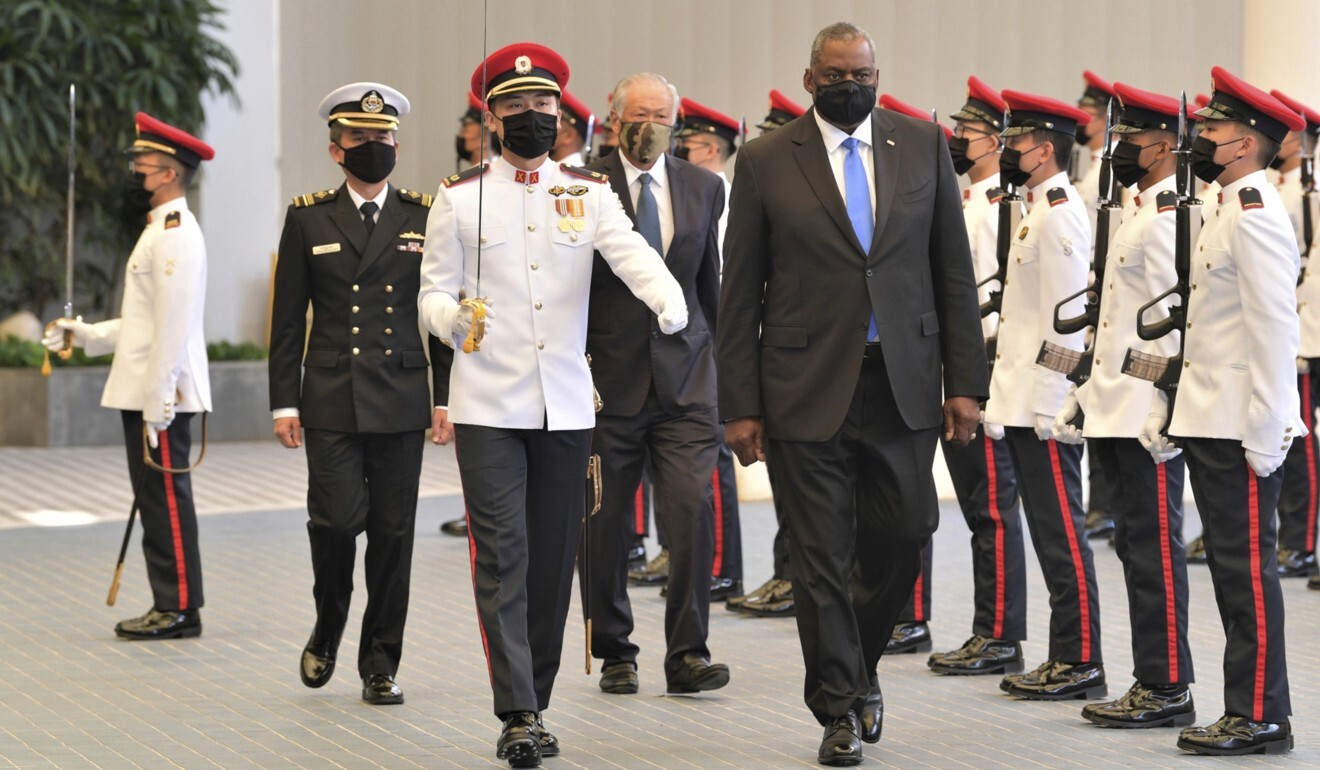 Analysts say Beijing is digging in its heels with the explicit list of demands, but that pressure from the US will not subside as President Joe Biden's administration works more closely with regional allies on issues involving China. Sherman's trip to Tianjin – after her tour through Japan, South Korea and Mongolia – has been followed by US Secretary of State Antony Blinken's visit to India and US Secretary of Defence Lloyd Austin's travel to Singapore, Vietnam and the Philippines to shore up US ties in Southeast Asia.
John Lee, a senior fellow at the Hudson Institute and a former national security adviser to the Australian government, said China's "red lines" reflected an attempt by Beijing to take the initiative in "setting the agenda, expectations and limits on US actions in the region".
"China is especially concerned that the US and allied resolve to help Taiwan defend against a forceful attack has increased significantly," he said. "The Chinese identification of that as a red line is unlikely to change US or allied thinking or behaviour given the strategic, economic and political importance of Taiwan."
Beijing claims self-ruled Taiwan as its own and has criticised the US and others for efforts to support it, including with US arms sales and freedom of navigation exercises in the Taiwan Strait.
For Australia, there has been an understanding that there is no effective balance or check against China in the Indo-Pacific region without the US, Lee said.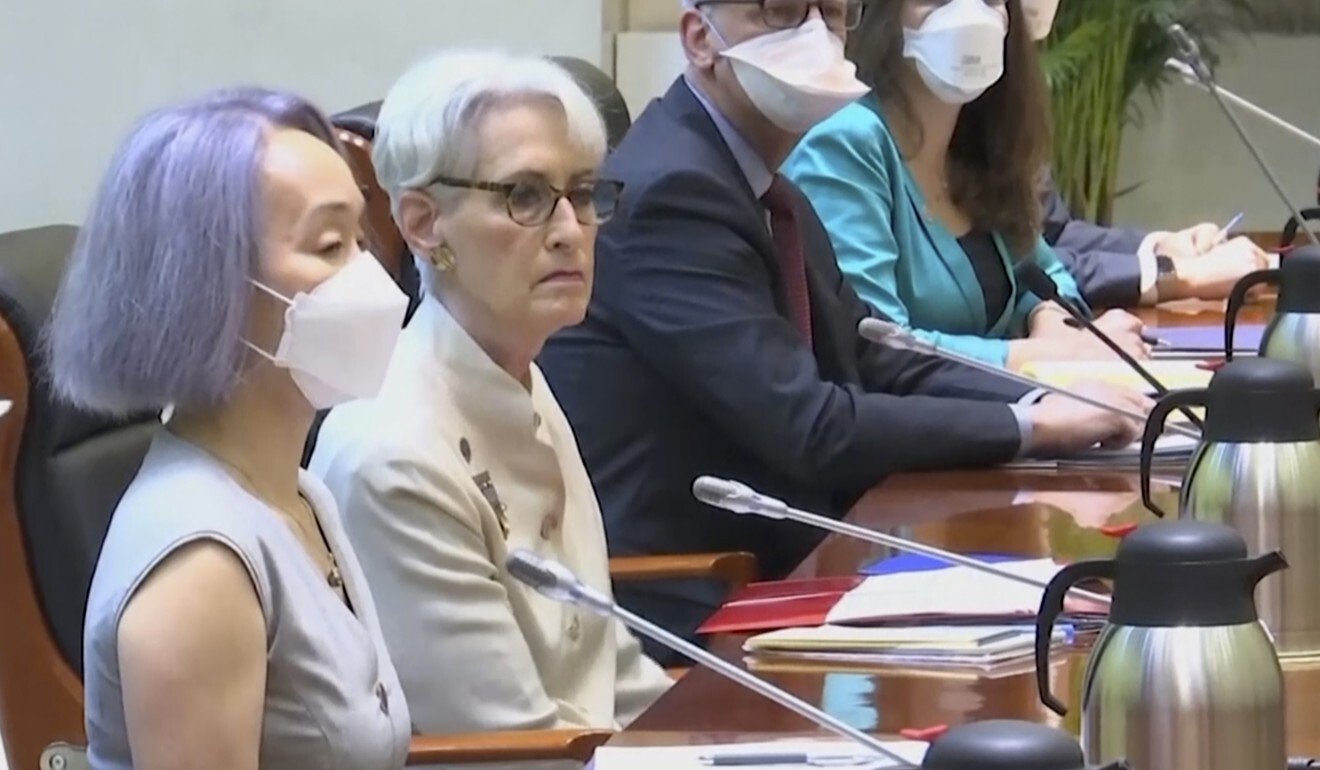 "This does not mean that Australia will always agree with the US," he said. "But it does mean Australia seeks to lend its weight to a US-led coalition and influence some aspects of how the US seeks to lead that coalition in the region."
The Biden administration has continued key aspects of his predecessor Donald Trump's tougher policy on China, but with a greater focus on multilateralism and coordination with US allies and partners.
In recent months, the US and others in the G7 bloc have rolled out their green alternative to Beijing's Belt and Road Initiative, countries such as Japan and South Korea have joined the US in stating support for Taiwan, and there has been a greater emphasis on the strategic Quad grouping with Australia, India and Japan.
Stephen Nagy, senior associate professor at the International Christian University in Tokyo, said Japan's decision in recent months to be more vocal in speaking out about Taiwan was more about its regional strategy and the US' broader Indo-Pacific planning.
"This behaviour by Beijing won't really alter that," he said. "From Japan and the US' point of view, Taiwan represents a really critical part of a broader security strategy within the region."
There has been growing pressure on Beijing from the US and its partners, but this may lead to a Chinese reaction that will likely be more assertive abroad, which "increases the risk for accidents or miscalculations in the region", he said.
Benoit Hardy-Chartrand, a Tokyo-based East Asia analyst at Temple University, said it had been a challenge for Japanese Prime Minister Yoshihide Suga's administration to navigate the intensifying rivalry between Beijing and Washington and its already fraught security environment.
"Dating back to the Trump presidency, we have seen that Tokyo has recently been less hesitant to criticise Beijing, including some uncharacteristically pointed statements on Taiwan," he said. "The Suga administration has likely felt emboldened not only by the strong stance of the Biden administration, but also by other Japanese partners, including Australia and some western European countries."
He said Beijing was sensitive to perceptions of assertiveness, and that greater or more coherent pushback on China from the US and its allies could make Chinese leaders more cautious.
Yogesh Gupta, a former Indian ambassador to Denmark and a specialist in China-India relations, said the three demands from Wang further indicated China's determination to seek equality since its first high-level engagement in Alaska with Blinken and other Biden administration officials.
"Chinese leaders ... are signalling that China is not under any pressure irrespective of whatever allies the USA has garnered," he said.
Additional reporting by Minnie Chan
More from South China Morning Post:
For the latest news from the South China Morning Post download our mobile app. Copyright 2021.
Join our Telegram channel to get our Evening Alerts and breaking news highlights