Asian giants China and Japan are uneasy neighbours. While they set aside historical animosity and mistrust in the early days of the pandemic – Japan sending boxes of masks to China bearing a line of classical poetry that they "share the wind and moon under the same sky" – tensions are again rising.
Beijing is at loggerheads with the West, and US ally Japan has had to walk a tightrope between China and the United States. But in recent weeks, after several senior Japanese officials broke with Tokyo's traditionally neutral position to show support for Taiwan, angering Beijing, Chinese observers are asking whether Japan has chosen a side.
"Japan's strategic direction has shifted since [US President Joe] Biden took office," Hu Jiping, vice-president of the China Institutes of Contemporary International Relations, said at a recent seminar in Beijing. "In order to pander to the US, Japan has exaggerated the conflict over the East China Sea and put more emphasis on its differences with China in terms of security and democratic values."
Do you have questions about the biggest topics and trends from around the world? Get the answers with SCMP Knowledge, our new platform of curated content with explainers, FAQs, analyses and infographics brought to you by our award-winning team.
Relations between China and Japan are often described as "economics hot, politics cold", reflecting the fact that growing economic ties have not translated into closer political relations. According to Hu, Tokyo's recent pushback against Beijing suggests Japan could be willing to sacrifice those economic ties in favour of its security cooperation with the US.
"China-Japan relations seem to be at a crossroads," Hu said. "This is a worrying development."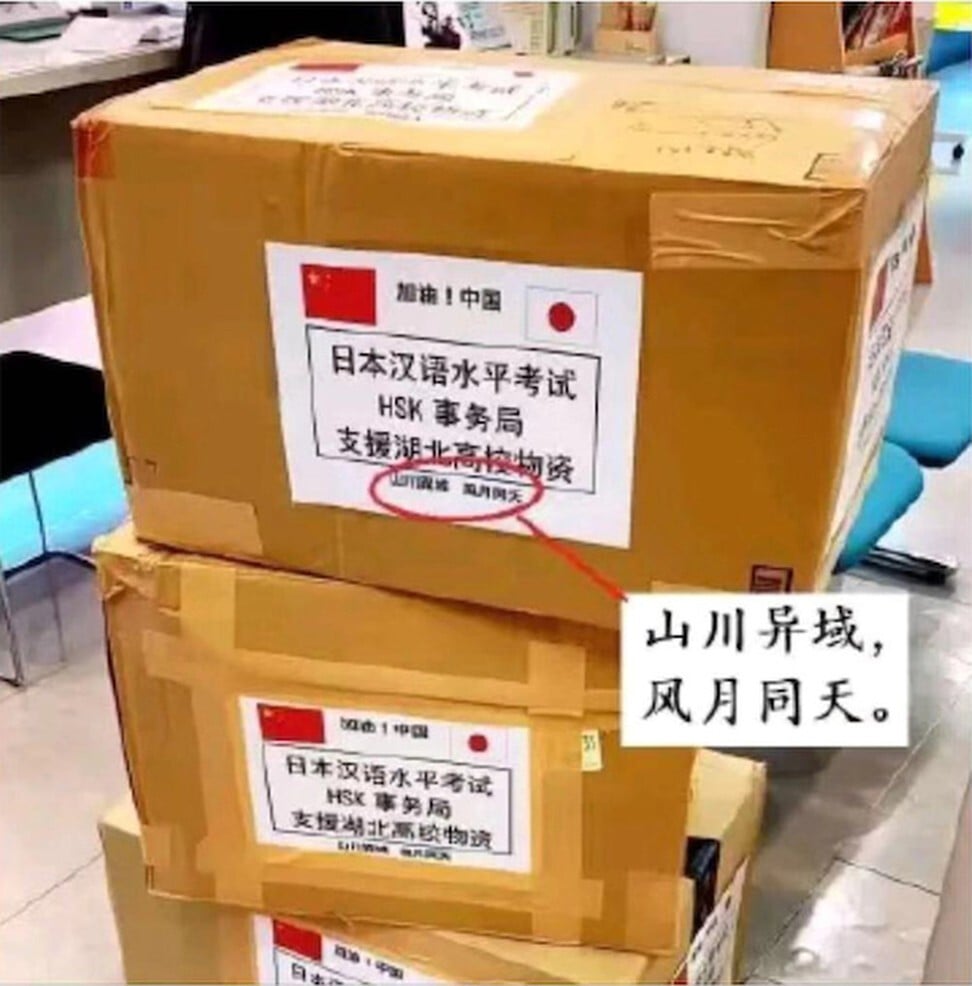 There have long been tensions between the two Asian powers over a group of Japanese-controlled uninhabited islands in the East China Sea known as the Diaoyus in China, which also claims them, and the Senkakus in Japan.
In addition, China introduced a coastguard law in January that allows its coastguard to fire at foreign vessels, fuelling concerns in Japan.
And as Beijing has ramped up pressure on Taiwan, including regularly sending warplanes into its air defence zone, Japanese officials have become increasingly vocal in their support for the island.
In late June, Japan's deputy defence minister, Yasuhide Nakayama, questioned the long-standing position of countries like Japan and the US to follow the one-China policy that recognises Beijing instead of Taipei, saying democratic countries "have to protect Taiwan as a democratic country".
This month, deputy prime minister Taro Aso said the country would have to defend Taiwan with the US if the island was invaded, and that Japan should regard conflict across the Taiwan Strait as an existential threat to its security.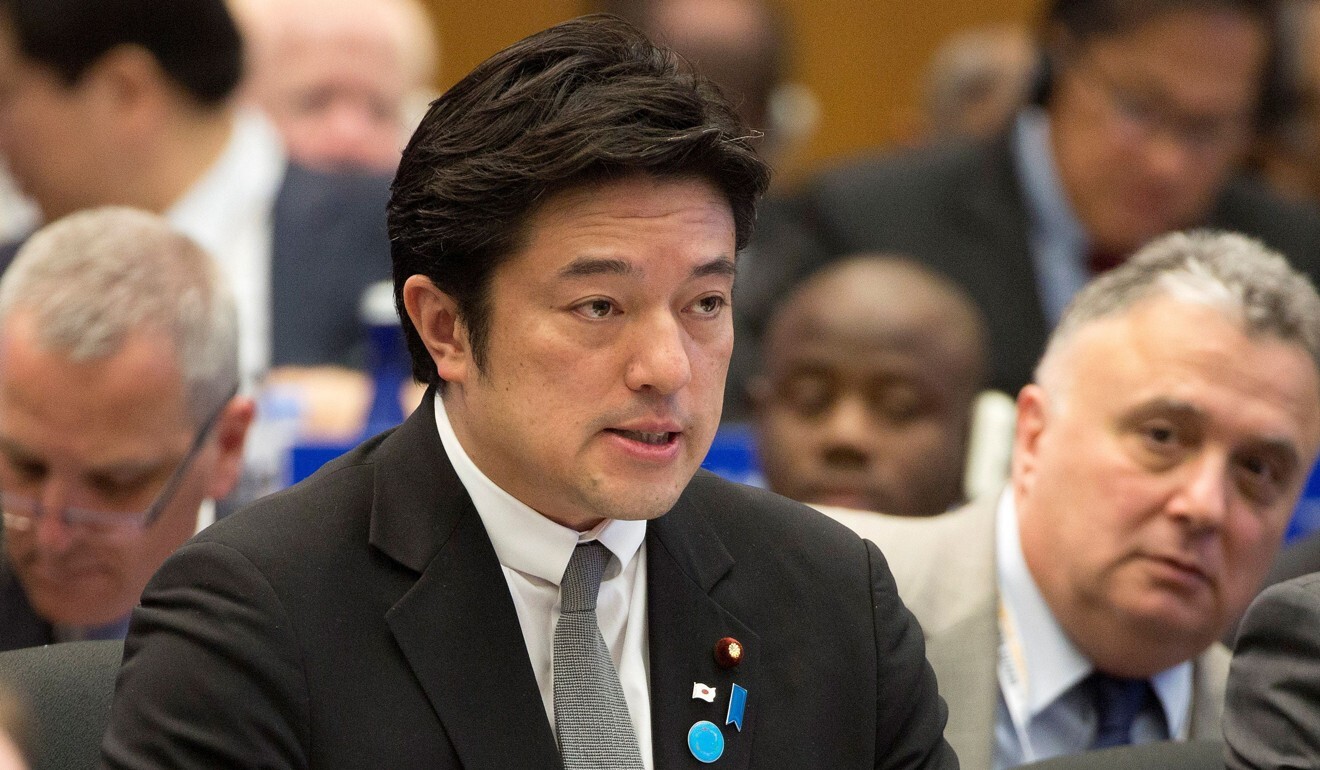 Beijing sees self-ruled Taiwan as part of its territory to be eventually brought under its control, and has not ruled out the use of force to do so.
The island has become a flashpoint in tensions. In an April summit, Japanese Prime Minister Yoshihide Suga and US President Biden pointed to Taiwan's security as a priority for the alliance, calling for "peace and stability". Japan also raised concerns over the Taiwan Strait in its annual defence white paper released on Tuesday.
"Stabilising the situation surrounding Taiwan is important for Japan's security and the stability of the international community. Therefore, it is necessary that we pay close attention to the situation with a sense of crisis more than ever before," the white paper said.
"The overall military balance between China and Taiwan is tilting to China's favour, and the gap appears to be growing year by year. Attention should be paid to trends such as the strengthening of Chinese and Taiwanese forces, the sale of weapons to Taiwan by the United States, and Taiwan's own development of its main military equipment."
Japanese defence ministry officials have insisted there has been no change in policy on Taiwan. One defence official gave a background briefing that, unlike the US and its European allies, Japan would not recognise China as a security threat but was concerned about its military build-up. "We have conducted robust analysis on China's capabilities in the white paper, in particular on ballistic missiles, nuclear capabilities, and the situation over the East and South China Seas," he said.
Beijing has been restrained in its response to Tokyo's recent remarks, accusing Japan of being a "strategic vassal" of the US but avoiding the type of nationalist sentiment seen in 2012, when protests erupted in China and consumers boycotted Japanese brands over the Diaoyu Islands dispute. Much of Beijing's criticism has instead been directed at Tokyo's decision to release radioactive water from the wrecked Fukushima nuclear plant into the sea.
"The Chinese side summoned our diplomats immediately after we announced the decision [on the Fukushima waste water]. But oddly, they did not do that after Taiwan was mentioned in the joint communique from the US-Japan summit," said a Japanese official, speaking on condition of anonymity, adding that he had expected a much tougher response from Beijing over Taiwan.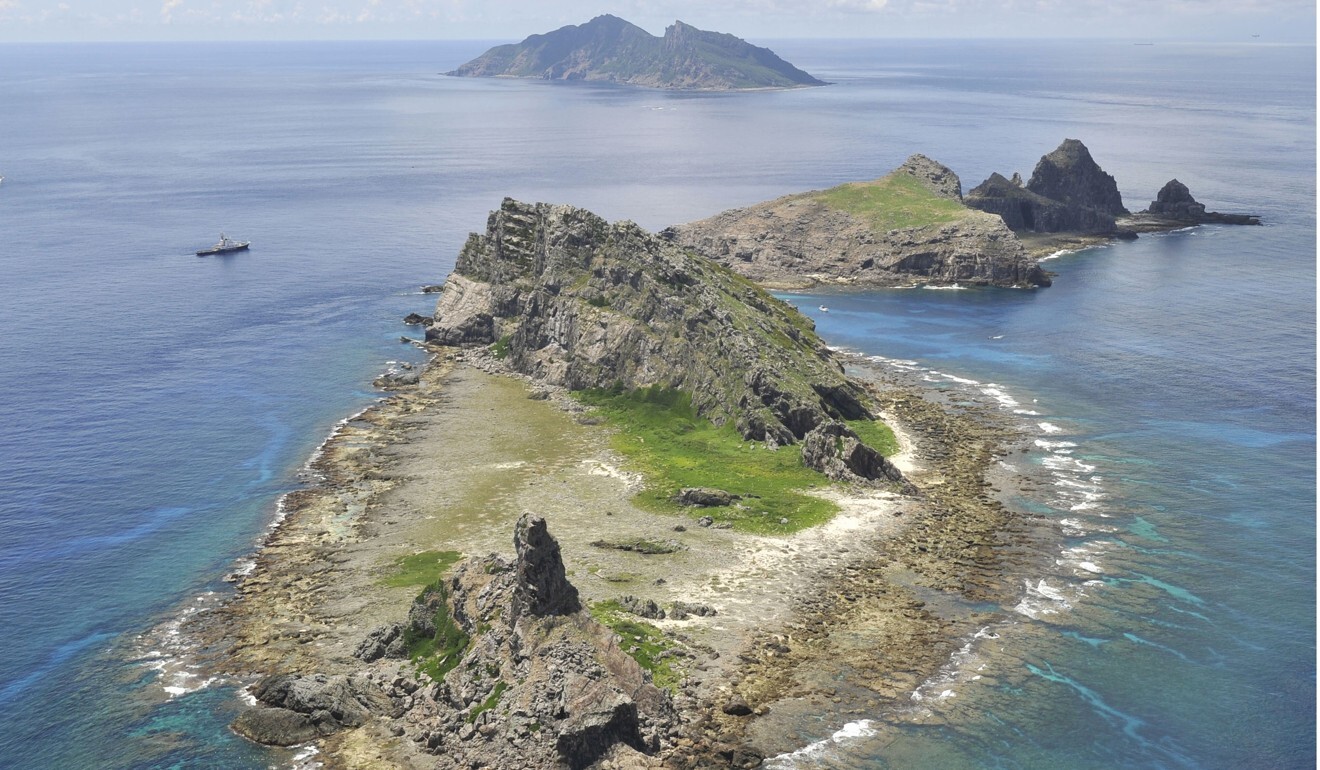 According to a Financial Times report, the US and Japan have held joint military exercises to prepare for a potential conflict with Beijing over Taiwan.
Japan is also moving to strengthen military and diplomatic relations with other middle powers like Britain and Germany. Defence Minister Nobuo Kishi said earlier this month that joint drills would be held with British aircraft carrier the HMS Queen Elizabeth for the first time in waters off the Horn of Africa, before its port call in Japan this summer. Kishi said the focus would be on counter-piracy exercises, but another Japanese defence official said it was also aimed at putting pressure on Beijing.
As the relationship between the two neighbours drifts further apart, observers have pointed to a lack of Beijing-friendly decision makers in Tokyo. They include Toshihiro Nikai, secretary general and second-in-command of the ruling Liberal Democratic Party, who is seen as one of the pro-China voices that has been muted amid the prevailing anti-China sentiment.
"The Japanese are known for their ambiguity and indirectness, so it is extremely rare to see such blunt expression on issues like Taiwan, Hong Kong and Xinjiang," said Liu Jiangyong, a Japanese affairs expert at Tsinghua University in Beijing.
"It's not a coincidence that, one after another, Japanese politicians have come out to discuss Taiwan," he said. "There has always been a faction of Japanese politicians – including Kishi and Nakayama – who have maintained close ties with the pro-independence forces in Taiwan. Now these people are in high office, holding power over Japan's defence and foreign policies while those who support [mainland] China can't speak up."
More from South China Morning Post:
For the latest news from the South China Morning Post download our mobile app. Copyright 2021.
Join our Telegram channel to get our Evening Alerts and breaking news highlights