Hong Kong will look into how a change in Singapore's strategy for tackling the coronavirus may affect the quarantine-free travel bubble between the two destinations, and whether a vaccination requirement should be extended to visitors from the city state as a result, the chief executive has said.
City leader Carrie Lam Cheng Yuet-ngor on Tuesday said Singapore was still the government's top candidate for a bilateral travel corridor, which she pledged to finally launch – after two previous failed attempts – given that the coronavirus situation there had stabilised.
Singapore last month however laid out a new vision for a return to normal, with plans to allow quarantine-free travel and large gatherings, and even to potentially halt massive contact-tracing operations and daily case counts, as the vaccination rate there climbs. As of Sunday, 38 per cent of the city state's population had been fully vaccinated, a figure it aimed to boost to two-thirds by early August.
Do you have questions about the biggest topics and trends from around the world? Get the answers with SCMP Knowledge, our new platform of curated content with explainers, FAQs, analyses and infographics brought to you by our award-winning team.
"We need to understand more about that new strategy and whether it will have any impact on the arrangements that we have devised," Lam said.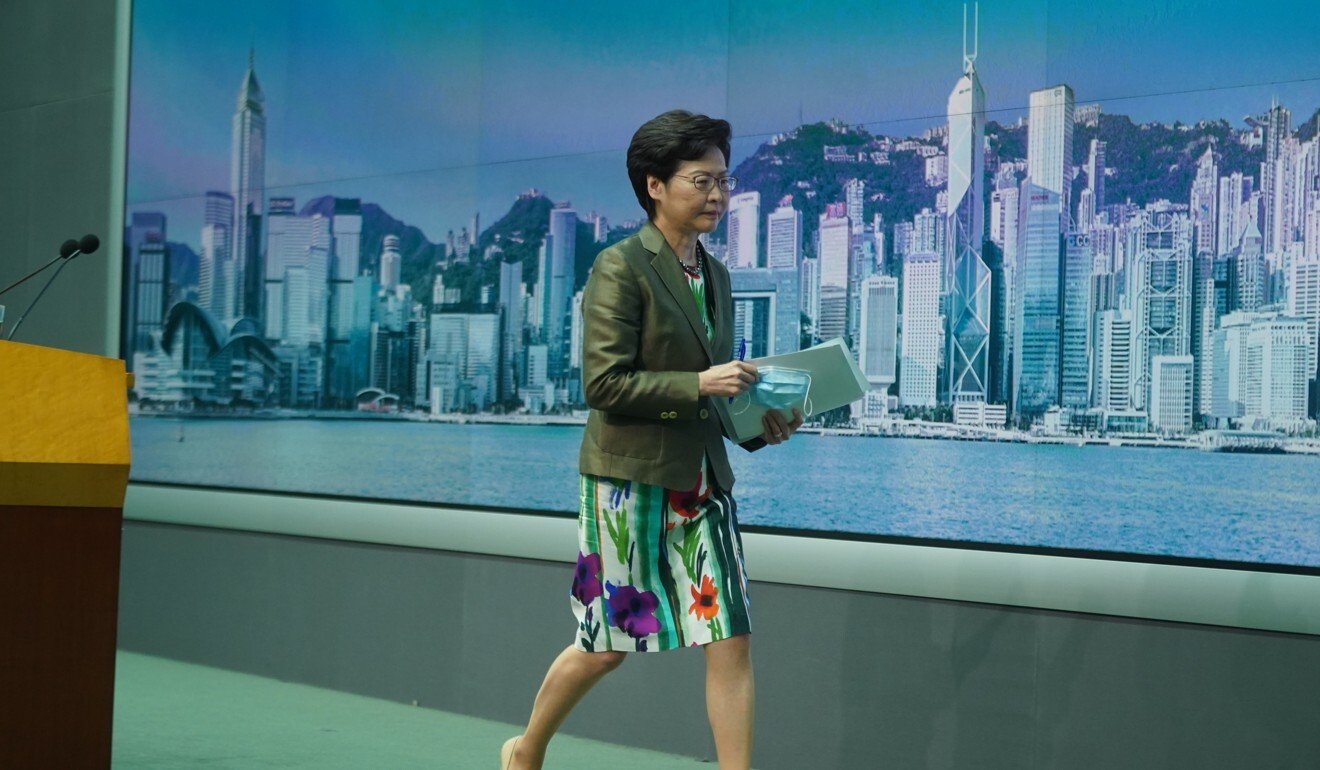 Hong Kong, by comparison, is likely to maintain its current set of social-distancing measures for at least two more weeks, according to a source.
The city's recent infections have mostly been imported, and University of Hong Kong microbiologist Ho Pak-leung warned on Monday that Singapore's plans for reopening could leave Hong Kong exposed to a higher risk of variant strains if and when the long-delayed travel bubble was finally launched.
Hong Kong's vaccination rate currently lags well behind Singapore's, with only 21.6 per cent of the population fully inoculated.
Lam on Tuesday said the city's commerce minister, Edward Yau Tang-wah, had been in touch with his Singaporean counterpart on when and how to launch the travel arrangement.
"Now that Singapore also has a very high vaccination rate, another factor that we need to consider on top of what we have agreed previously is whether both sides should require vaccination as a condition for participating in the air travel bubble," she said.
The launch of the travel bubble has already been postponed twice – in November last year, and again in May – due to fresh outbreaks.
Under the plan announced in April, travellers in either direction would have to undergo screening before departure and after arrival, but only Hong Kong would require its residents to be fully vaccinated to be eligible.
Those below 16 years of age, people advised against being inoculated for medical reasons, and residents using travel documents other than a Hong Kong passport would be exempted from the vaccination rule.
The current framework calls for the bubble to be suspended for two weeks if the seven-day rolling average of daily untraceable Covid-19 cases in either city exceeds five. That figure stood at zero for Hong Kong on Tuesday, and 0.57 for Singapore on Monday.
Tourism lawmaker Yiu Si-wing said whether the arrangement would go ahead depended on how well Singapore controlled its pandemic under its new approach.
"When the rules are relaxed, the Hong Kong government will have to gauge whether it will create a big risk at the city's border. If the risk is big, local officials may adopt a more conservative approach, because our biggest hope is to resume travel with mainland China," he said.
He added that a quarantine-free travel arrangement with the mainland would be a bigger boon to the city's economy, among other advantages.
Tommy Tam Kwong-shun, chairman of the Society of IATA Passenger Agents, a coalition of the largest travel agents in Hong Kong, agreed the advantages of the Singapore travel bubble would pale in comparison to those of similar arrangements with the mainland and Macau. He also predicted that the travel bubble with the city state would not start any time soon.
"We still haven't sealed the deal with Macau and the mainland," he said. "[Under the new measures], if we start the travel bubble with Singapore, we will bear a big risk."
Additional reporting by Elizabeth Cheung
For the latest news from the South China Morning Post download our mobile app. Copyright 2021.
Subscribe now to our Premium Plan for an ad-free and unlimited reading experience!