Li Liang is chasing a ghost particle.
For almost a decade, the professor of particle physics at Shanghai Jiao Tong University has given up every summer and winter break to join an international search for an unknown particle that will, in the best-case scenario, make Einstein turn in his grave.
Li has had to travel frequently between China and the United States. The project, known as the Muon g-2 experiment, is based in the Fermi National Accelerator Laboratory (Fermilab) near Chicago. China contributed some key components, including crystals in the heart of the detector system. Li's team was involved in the project from the start, from experiment design and hardware assembly to computer coding and data analysis.
Do you have questions about the biggest topics and trends from around the world? Get the answers with SCMP Knowledge, our new platform of curated content with explainers, FAQs, analyses and infographics brought to you by our award-winning team.
As the experiment encountered one technical obstacle after another, political tension between China and the US escalated. The Chinese team had to wait longer than ever to get their visas. Then the Covid-19 pandemic hit.
But on April 7, after months of delay, the project team published its first milestone findings. Data suggested that, with a 99.7 per cent likelihood, the ghost particle exists.
It was not final proof yet –more data would be needed to reach the 99.977 per cent certainty to confirm a new discovery – but physicists around the world are already getting excited. For those trying to break the most fundamental law in physics, search for a brand new force, understand dark matter, or build a bridge between quantum physics and Einstein's universe, this unknown particle could be their biggest hope in decades.
"Science should transcend politics," Li said in a telephone interview on Wednesday.
The experiment at Fermilab, which will run until 2023 unless a proof is found earlier, involves more than 200 researchers from seven countries. Italy, for instance, has contributed nearly 10 teams to the project.
"No country can do this alone," he said.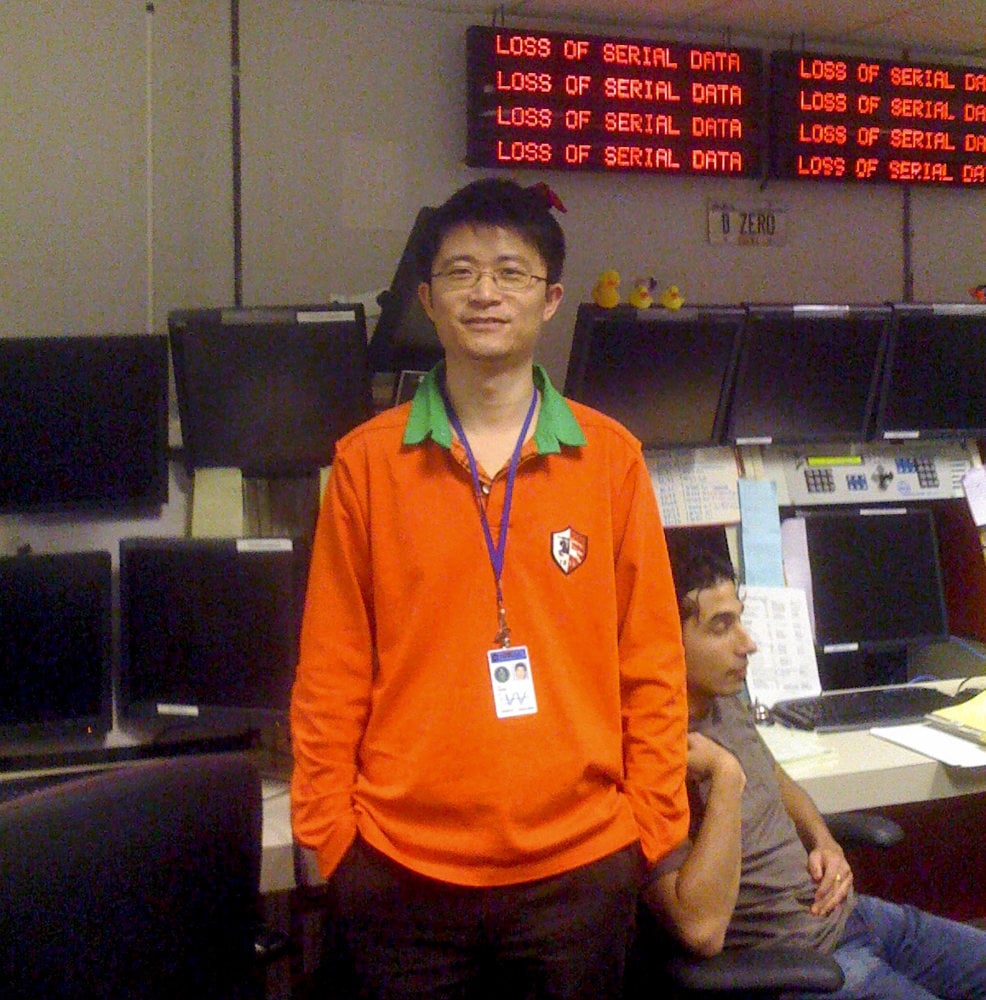 Physics is in crisis. Since the big divide between Einstein's general theory of relativity and the Standard Model of particle physics that governs the small world, the overall landscape of physical studies has remained largely unchanged. Countless attempts, such as string theory, have tried to overturn Einstein or the Standard Model. None succeeded. "Physics is dead," said Nature magazine editor Mark Buchanan in 2008, quoting an unnamed Nobel Prize winner.
But there is still hope. In 2006, researchers at the Brookhaven National Laboratory discovered in an experiment that the muon – an elementary particle similar to the electron but with 200 times the mass – behaved strangely in a magnetic field. The muon seemed to be pushed by a particle or force that the Standard Model could not explain. If their observation was valid, the Standard Model would collapse and the whole foundation of modern physics could go with it.
But mistakes are made in experiments. In one famous example, scientists working at the world's largest collider in Europe claimed they had observed particles travelling at faster-than-light speed. It turned out to be the result of a misconnected optic cable. There have been numerous similar blunders in recent decades.
The Muon g-2 project was to avoid such mistakes. At the Fermilab, scientists repeated the Brookhaven experiment on a much better machine. The results from the two laboratories were almost identical. This provided extremely strong evidence of the particle's existence.
Some uncertainties lingered, nonetheless. One came from Europe, where a team of 14 physicists claimed there was a small error in the existing Standard Model. After correction, the model's prediction would almost perfectly match the g-2 experiment result. In other words, the ghost particle did not exist.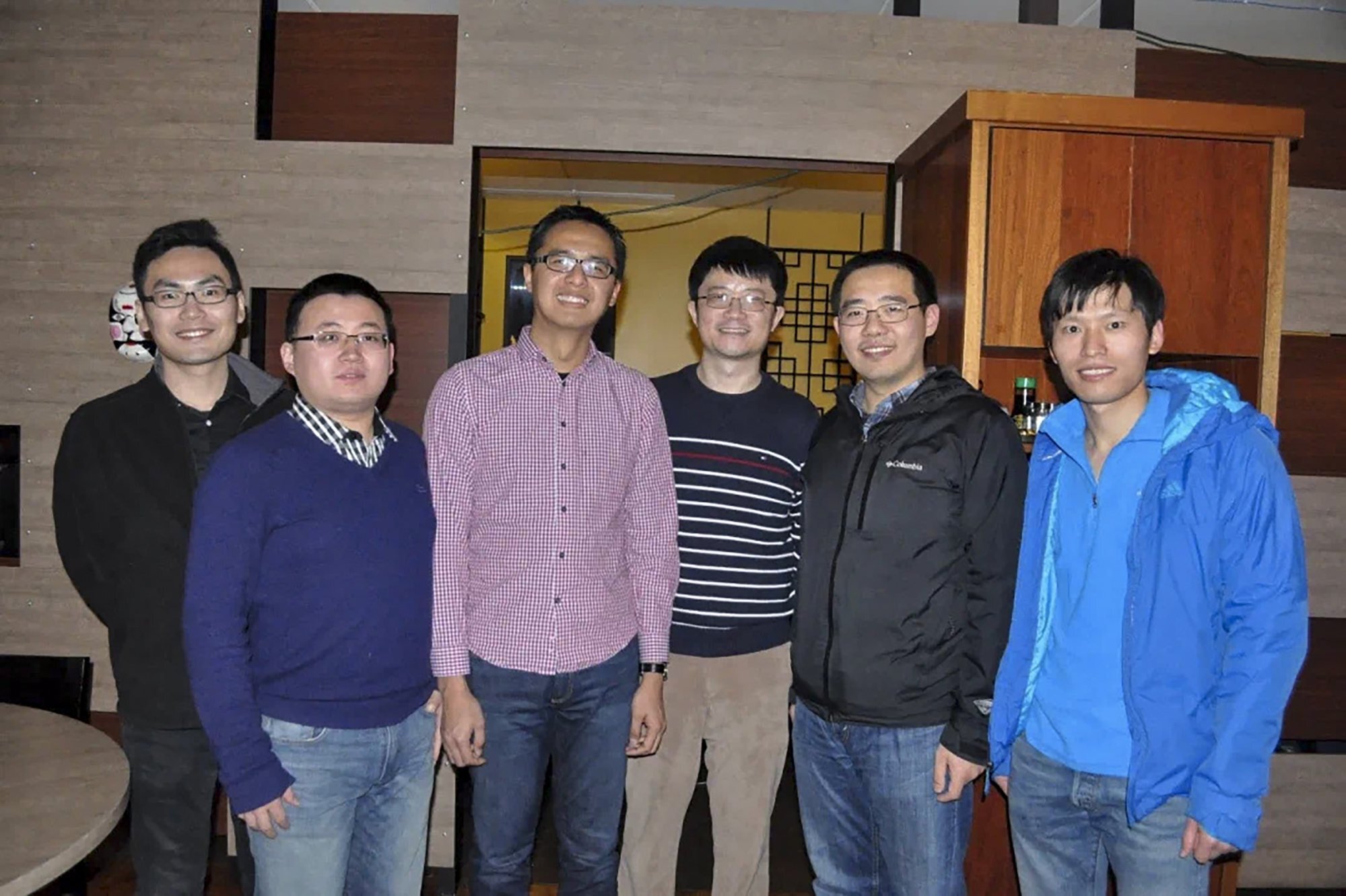 But many physicists questioned the challenge. Ye Bangjiao, a physicist who studied the muon at the University of Science and Technology of China in Hefei, said optimism in the global research community remained high.
"In the past, when someone announced a big discovery, most people were sceptical. This time is different," he said.
"After the confirmation of the Higgs boson in 2012, the Standard Model has become perfect. Too perfect, maybe. And when a theory becomes too perfect, it is about time to smash it into pieces," Ye said.
Although physicists are now more confident than ever that the unknown particle exists, they still know almost nothing about it. The g-2 experiment could not observe the particle directly. Researchers would need to come up with new theories to explain what it was and design new experiments to catch it physically.
Li said he was working with several teams in China on the blueprint for a muon collider. The unknown particle might appear when two muons run into one another. There are several candidate locations where the collider could be built, including Huizhou and Dongguan in Guangdong, a coastal province in southern China. Chinese researchers are evaluating the pro and cons of different technical approaches.
Muons have some important applications. The particles can penetrate materials much more easily than electrons, so they could be used to detect flaws in a component or in the inner structure of the Earth. But producing muons is difficult because they have an extremely short lifespan.
"We need to produce a large amount of the particles and smash them against one another before they decay. That leaves us a window of about 64 microseconds," Li said. A microsecond is one millionth of a second.
Li has not visited the United States since the pandemic started but the collaboration continues to gather data.
"We are also working with colleagues in Japan. There may be an opportunity to start a new experiment there," he said.
"In the time before Einstein, some people had said that physics was dead. They said there would be no more big breakthroughs, only small refinements. They were proven wrong."
More from South China Morning Post:
For the latest news from the South China Morning Post download our mobile app. Copyright 2021.