Greater Bay Airlines (GBA), the Hong Kong start-up vying to snatch a lucrative slice of top local carrier Cathay Pacific's business, has bid to secure the right to fly to more than 100 destinations across Asia – a major step towards making its first take-off a reality.
The fledgling airline, headed by former top Cathay executive Algernon Yau Ying-wah, applied to the government for the rights to operate scheduled flights, according to a public filing gazetted on Friday.
Company sources were watching the filing closely to see if rival local airlines – namely Cathay Pacific, HK Express and Hong Kong Airlines – lodged objections, the filing being their first opportunity to do so. Any objection would result in a delay and a probable public hearing to weigh the concerns of the opposing parties.
Get the latest insights and analysis from our Global Impact newsletter on the big stories originating in China.
Almost half of the routes in the bid are from Hong Kong International Airport to destinations in mainland China. GBA has also bid for routes to Japan, Taiwan, Korea, and Southeast Asia.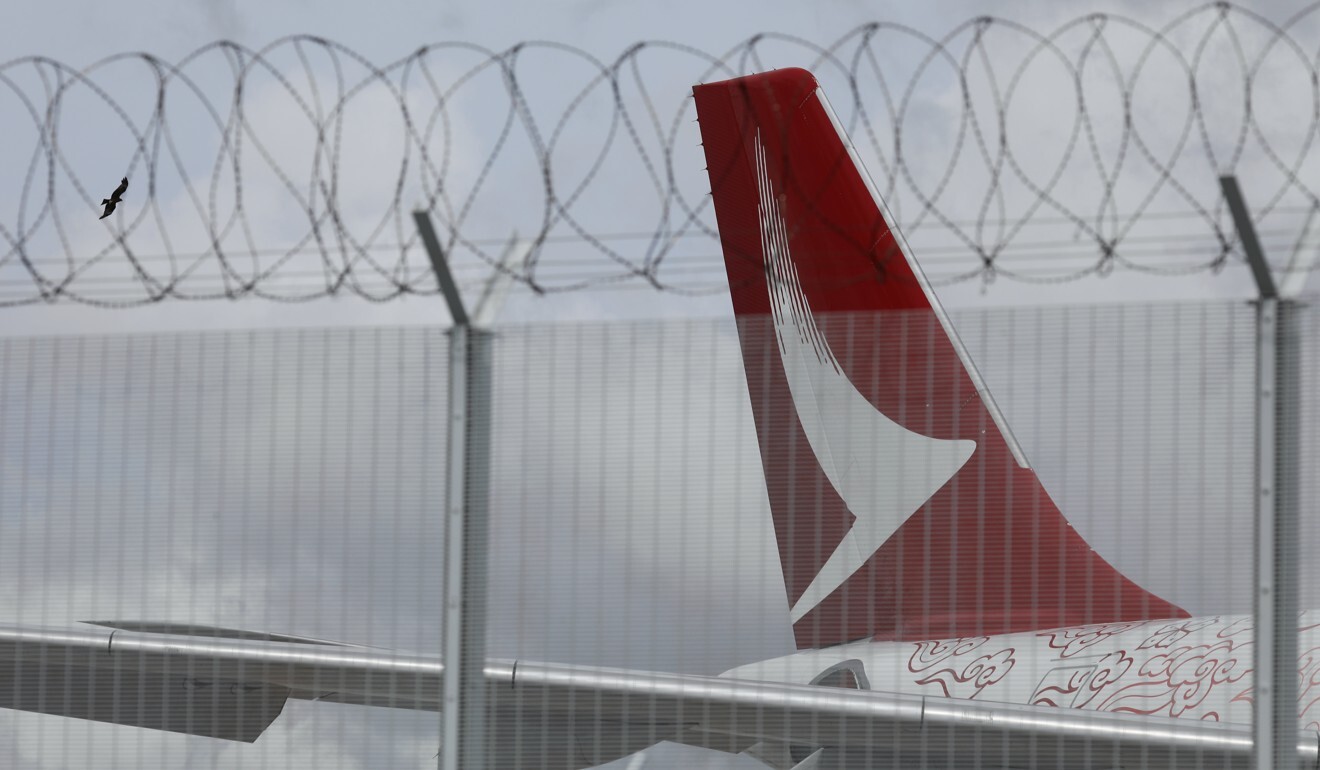 The rights to the routes were put up for grabs after being relinquished by now-defunct regional carrier Cathay Dragon, which was shut down last year as part of a wider restructuring of its parent company, resulting in the loss of 5,900 jobs.
An air transport licence would permit GBA to run scheduled flights from Hong Kong to any destination. However, it would have to compete against local rivals to win airport slots on the routes, particularly ones vacated by Dragon.
Dragon at its peak operated 48 aircraft flying to 50 destinations, including 70 flights a week to Shanghai Pudong and 42 to Beijing. For now, Cathay Pacific has regained a combination of passenger and cargo rights to Kuala Lumpur, Fukuoka, Kaohsiung and Hanoi.
GBA founder Bill Wong Cho-bau, who owns the Shenzhen-based Donghai Airlines, told the Post in a previous interview that he was investing HK$2 billion (US$258 million) to launch GBA with a starting staff strength of 300.
GBA, seemingly undeterred by the damage inflicted on the aviation industry by the Covid-19 pandemic, has ambitious hopes of operating up to 30 aircraft and employing between 2,500 and 3,000 people by 2025, with much of its workforce expected to also come from Dragon.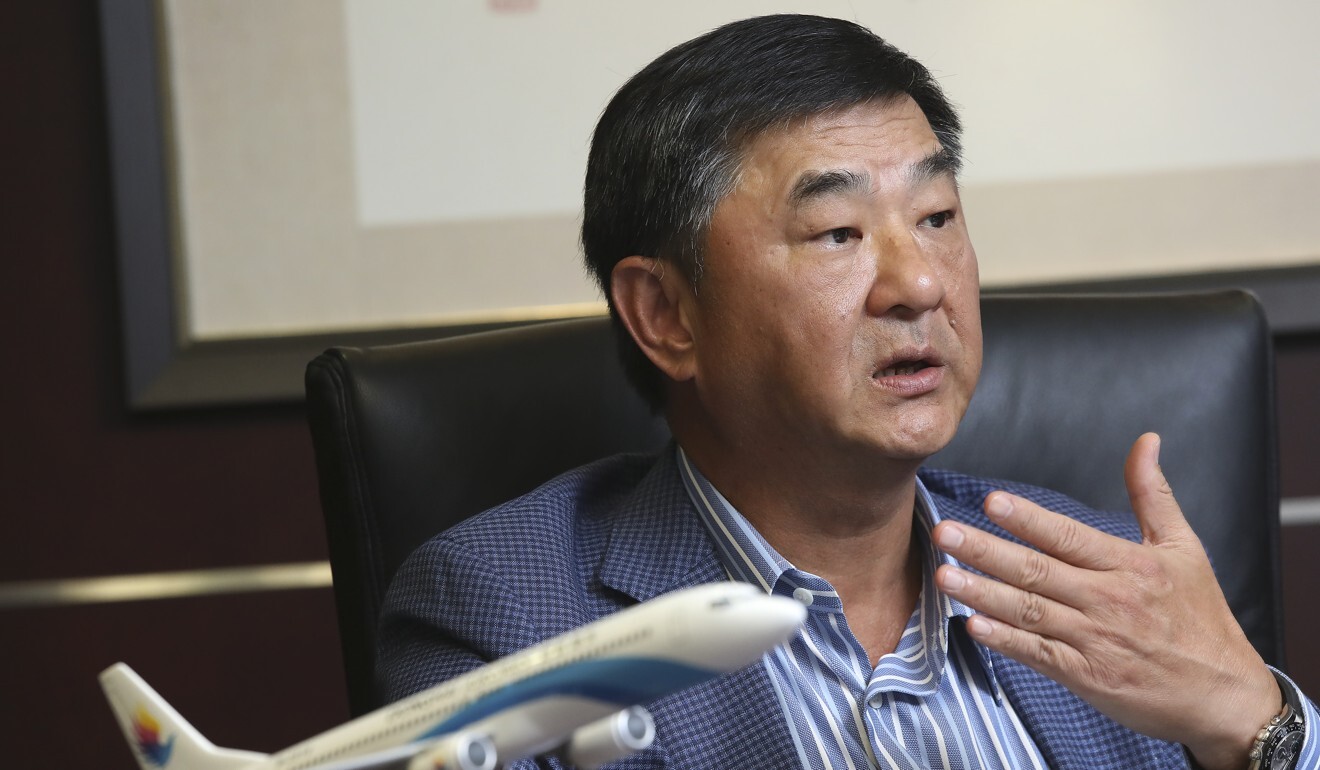 The Air Transport Licensing Authority, an independent statutory body established under the Transport and Housing Bureau, oversees the application process and, among other things, scrutinises the financial health of airlines when they experience difficulties.
The authority said it would require any objections from other parties to be submitted within 14 days of the gazette posting.
But according to one legal expert who successfully worked on past objections against Jetstar Hong Kong – and who spoke on condition of anonymity – even if there was no opposition, it would still take between 16 and 20 weeks for the authority to render its decision on GBA's bid.
From the gazetting of Jetstar's traffic rights application to its final rejection, the process dragged on for almost two years, the expert said.
GBA, meanwhile, is also still trying to secure its air operator's certificate. Its application also confirmed it intended to fly Boeing 737s, of which it has leased three.
Law Cheung-kwok, senior adviser at the aviation policy and research centre at Chinese University, said: "Greater Bay Airlines will definitely need to operate some profitable routes to start with, so routes to the major mainland cities including Beijing, Shanghai and other regional routes would be very important for the successful launch and sustainable development of the airline."
Law added that the local government was keen to support Hong Kong competition in the aviation sector. He pointed out that defunct carriers Oasis Hong Kong and Jetstar also had promise, but ultimately failed.
In more recent times, Cathay Pacific has absorbed budget carrier HK Express, while the comparative minnow Hong Kong Airlines has struggled not only with its own financial woes, but also to crack the dominance of Hong Kong's de facto flag carrier.
Adding a fresh competitor, Law said, might be seen as an attractive proposition.
"With respect to the application of Greater Bay Airlines, I think the Hong Kong government welcomes such a development."
More from South China Morning Post:
For the latest news from the South China Morning Post download our mobile app. Copyright 2021.
Did you find this article insightful?
100% readers found this article insightful