HONG KONG, Jan 9 (SCMP): Hong Kong's unemployment rate, already at a 16-year high, will get worse before it gets better, a government economist predicted on Thursday, though further relief measures for industries slammed by the Covid-19 pandemic were on the way in the administration's annual budget.
Andrew Au Sik-hung said the jobless figures for October to December would grow from the three months prior – when they hit 6.3 per cent – due to stringent social-distancing measures triggered by a fourth wave of coronavirus infections.
The government began to tighten preventive measures in November, drastically curtailing restaurant operating hours and seating capacity, and forcing closed bars, beauty salons and gyms to shut. The rules are set to remain in place until at least January 20.
Get the latest insights and analysis from our Global Impact newsletter on the big stories originating in China.
A complete lack of tourists due to border closures, meanwhile, has continued to plague retail businesses long dependent on spending by cross-border visitors.
"I will not be surprised to see the unemployment rate rise slightly," Au said at a Hong Kong General Chamber of Commerce webinar on the city's economic future. The official figures for the quarter will be released on January 19.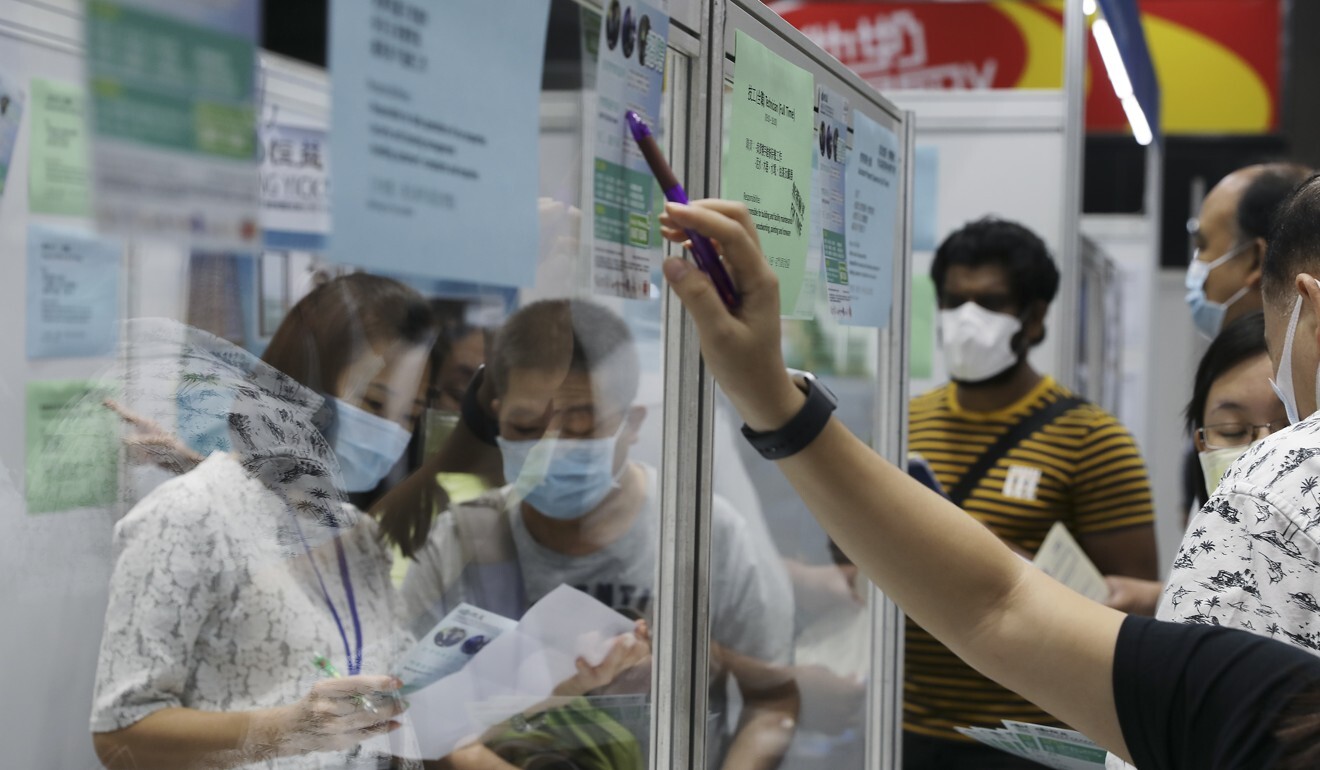 "In the coming months, that trend will depend very much on whether we can keep the pandemic under control. We have seen infection numbers coming down, which will ease some pressure on small and medium enterprises and unemployment."
The fourth wave has shown signs of abating in the past week, with the number of people infected coming down gradually to just 25 on Wednesday, the lowest number in more than six weeks. There were 33 confirmed cases on Thursday.
But the pandemic has taken a heavy toll on tourism-related industries, particularly food and beverage, which had a jobless rate of 13.1 per cent in November; retail, which saw 7.8 per cent unemployment; and hotels and hospitality, at 8.8 per cent.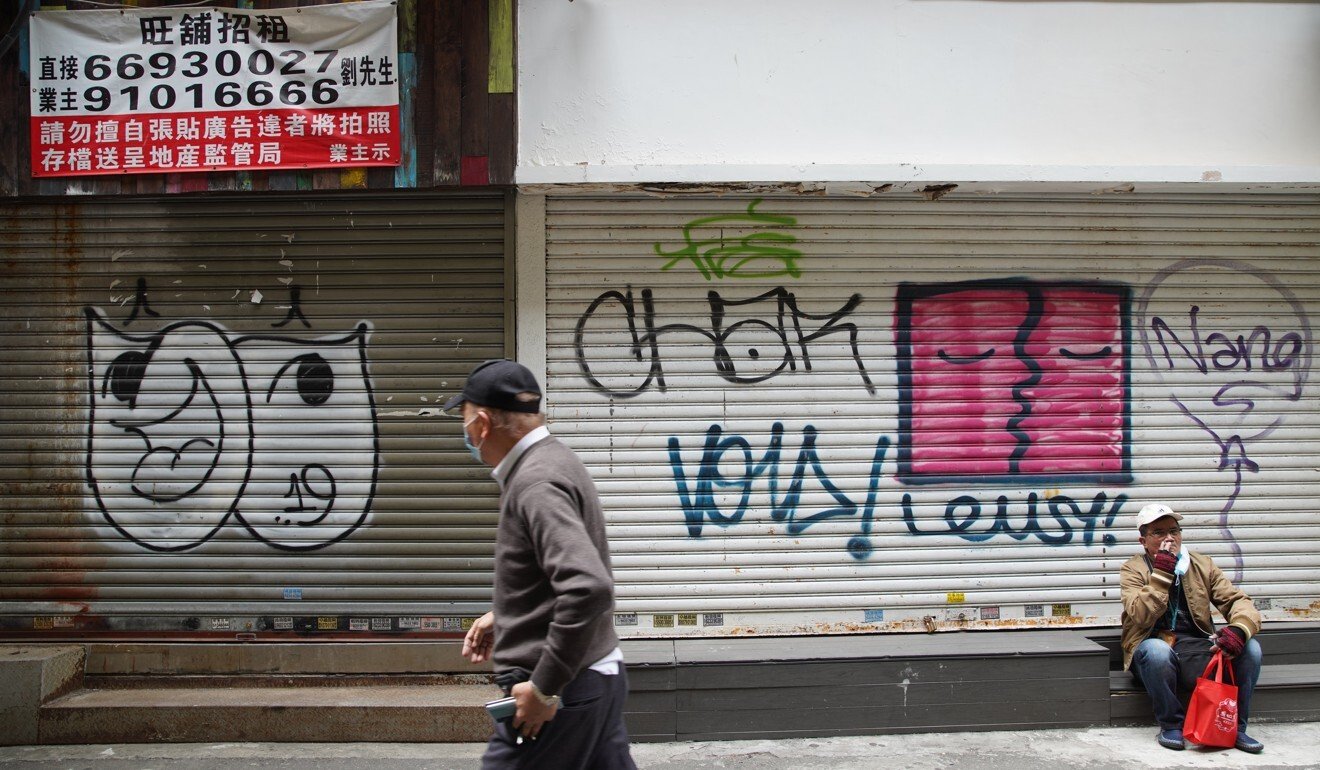 The city's unions have also predicted more lay-offs beyond November, when a six-month, HK$81 billion (US$10.3 billion) wage subsidy Employment Support Scheme ended. The government handouts were given on the condition businesses agreed to no redundancies.
The chamber's CEO, George Leung Siu-kay, told webinar attendees that the unemployment rate would edge up near 7 per cent around the Lunar New Year.
"The fourth wave of infection cases put greater pressure on local small and medium-sized enterprises (SMEs), especially when [they no longer had] the continued support of the employment support scheme," he said. "Although more people are going out due to [coronavirus] fatigue, retail firms and restaurants are still running at a loss."
He anticipated even more shops would be closing down in the first quarter of this year, although he hoped the coming vaccinations could help them stay afloat.
"The government should provide continued financial assistance to SMEs until vaccines are distributed and borders are opening up again," he said.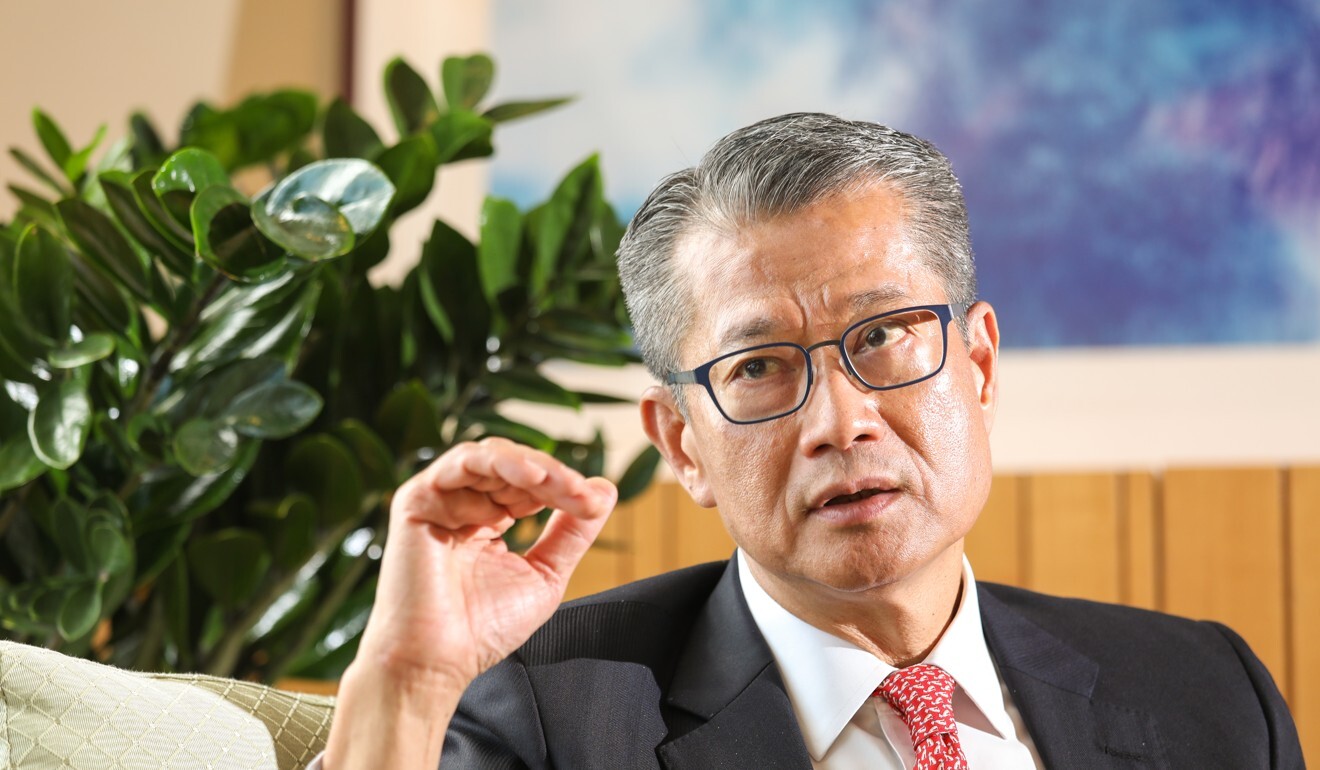 Au said the administration had so far unleashed more than HK$310 billion worth of relief measures, equivalent to about 11 per cent of Hong Kong's gross domestic product (GDP).
"That is massive support for the economy, and as a result, has brought a record deficit to the government," he said. "The government will roll out further supportive measures, but they will be more targeted and mainly one-off in nature to avoid raising recurrent spending."
Hong Kong is expected to record a 2020-2021 deficit of more than HK$300 billion.
Financial Secretary Paul Chan Mo-po's annual budget speech on February 24 would showcase a fiscal policy that was more proactive and sustainable, Au said.
Au also predicted the city's economy would recover in the second half of the year, pinning hopes on the availability of coronavirus vaccine worldwide. Hong Kong has so far secured 22.5 million jabs and is due to begin vaccinating its 7.5 million residents in February.
While Chan's speech next month will reveal his full-year forecast for the city's GDP, the International Monetary Fund has previously estimated it would register 3.7 per cent growth after contracting 7.5 per cent in 2020.
That growth would not quite keep pace with the predicted 5.2 per cent growth for the world economy as a whole, according to the global financial institution.
Au also noted private sector forecasts for Hong Kong's GDP that ranged from 2 per cent to 9 per cent this year, something he said showed a consensus that significant improvement was expected.
The Hong Kong government had forecast the 2020 economy would shrink 6.1 per cent, the worst on record.
Beyond vaccinations, the nation's quickly recovering economy would help reverse the city's economic doldrums, he said.
Hong Kong Trade Development Council director of research Nicholas Kwan Ka-ming told webinar attendees that mainland China – the city's largest export market – was among the very few countries now recording growth.
For example, in the first 11 months of last year, Hong Kong's exports to the mainland jumped 3.9 per cent, even as those to the United States, European Union and Japan were down 10.2 per cent to 16.3 per cent from the same period in 2019.
He forecast Hong Kong's exports would grow by 5 per cent this year, a rebound from an estimated 3 per cent contraction in 2020.
"Still, overall global demand remains weak," he cautioned. "China is the only market holding up."
For the latest news from the South China Morning Post download our mobile app. Copyright 2021.
Did you find this article insightful?
% readers found this article insightful