A 34-year-old online influencer in China who died after consuming more than four bottles of baijiu, sometimes known as "Chinese vodka", during a livestream has become a trending story on mainland social media.
Known as "Sanqiange" on Douyin, the man from Jiangsu province in eastern China died after a livestreaming contest that began at 1am on May 16. He was found dead later that afternoon, seated at a desk at a friend's home, Shangyou News reported.
The video of the man taking part in the streaming event has since gone viral on Chinese social media. The clip shows a few bottles of baijiu placed in front of Sanqiange on a desk. He is seen consuming each bottle without pausing.
A close friend of the influencer, surnamed Zhao, said more than 100 people signed into the contest's online chat room at the time, but no one raised any concerns.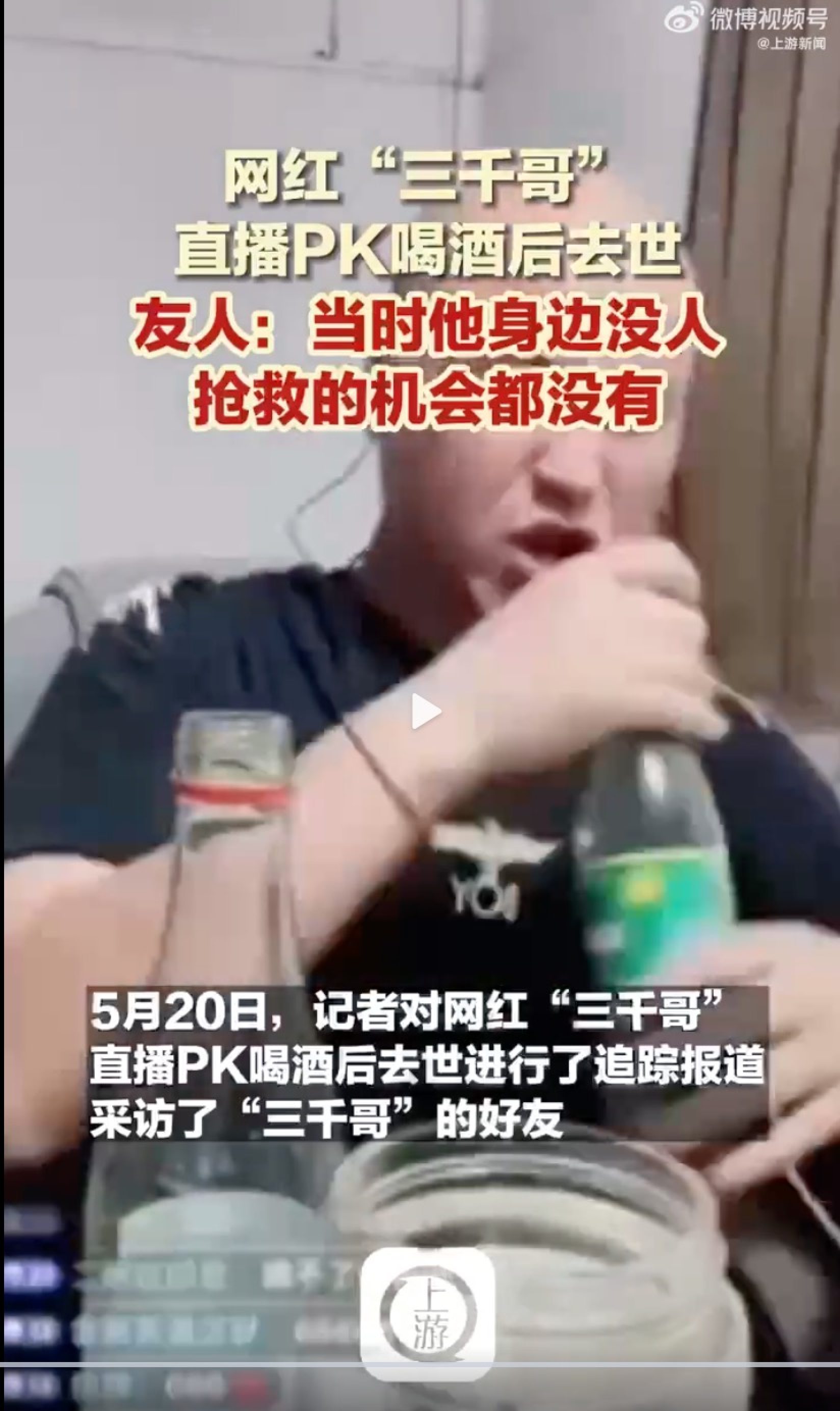 "He had a wonderful personality. He was very sincere and gentle," Zhao told Shangyou News.
He said that Sanqiange started livestreaming after a business venture failed four years ago. He said Sanqiange had specialised in live online battles where participants tried to outdrink each other using baijiu.
Another video circulating online from an earlier livestream showed Sanqiange pouring two bottles of baijiu into a giant wine glass which he picked up with both hands before drinking it all.
Zhao said Sanqiange had recently started doing livestreams from a room a friend provided after he received noise complaints from his neighbours.
The livestreaming programme ran smoothly, according to those involved, and no participants reported any concerns.
However, when Sanqiange's friend returned home later that day, he found him face down and not breathing at the desk where he had livestreamed the drinking contest earlier. He was later confirmed dead.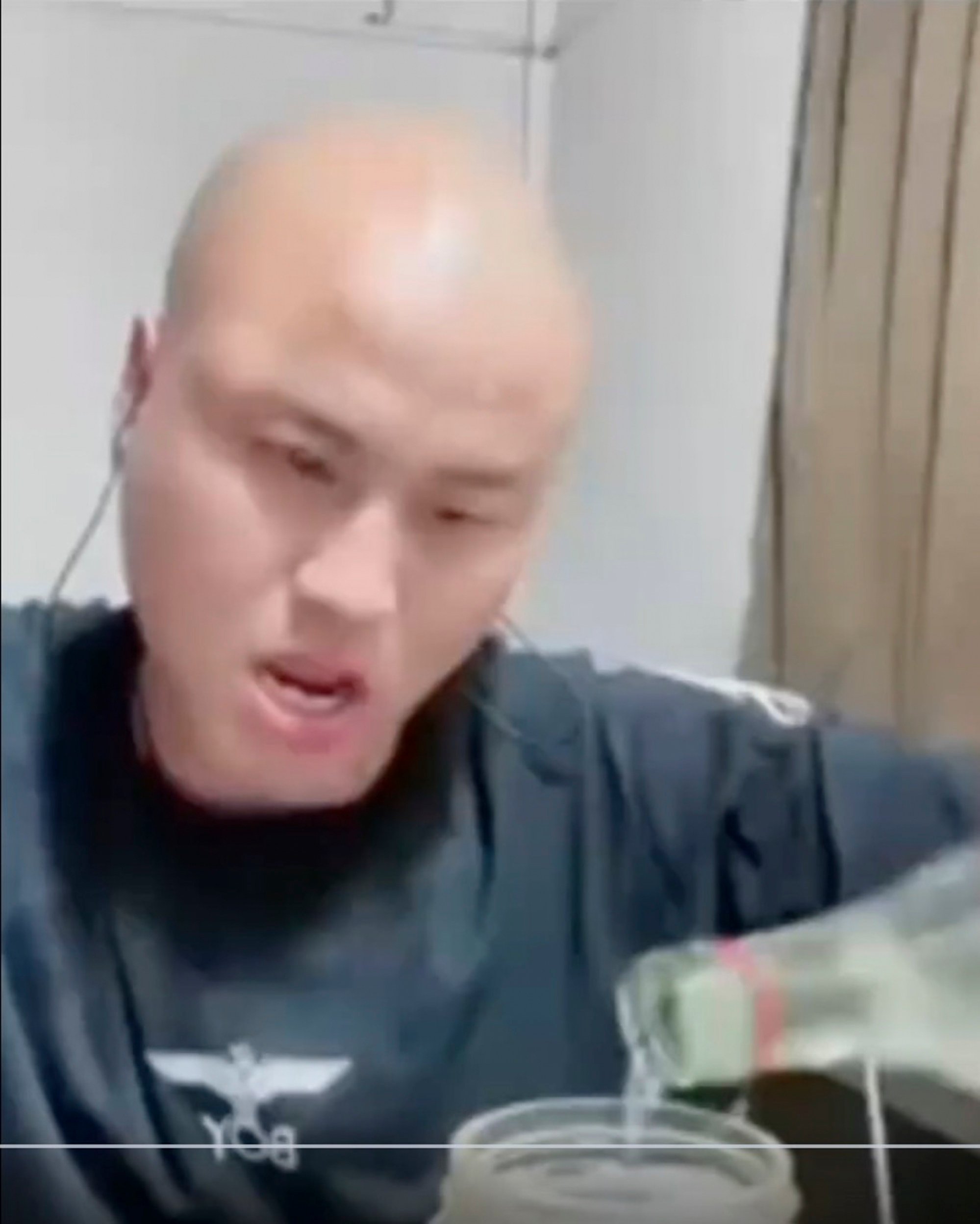 "It's very sad that he died alone," Zhao said.
At the time of writing, a Weibo post with the news of Sanqiange's death had received 5,475 comments.
One person commented: "They do anything for traffic and rewards. They are out of control and harm themselves."
Another person asked: "What kinds of Internet users enjoy watching such silly drinking?"
Chinese influencers pushing boundaries and often harming themselves or others for followers regularly make the news on the mainland.
In May, a man who filmed his rescue by firefighters after he pretended to be trapped on a rooftop drew widespread criticism.
Earlier in March, a video blogger caused outrage after falsely claiming she had been diagnosed with liver cancer. – South China Morning Post
Subscribe now to our Premium Plan for an ad-free and unlimited reading experience!