Chinese gaming and social media giant Tencent has announced that its TiMi Studio Group is teaming up with The Pokemon Company, backed by Nintendo, to develop a new game – much to the excitement of mainland fans.
Tencent said the two companies had agreed to work together to develop the game, but it did not give further details or a timeline in a statement on its Weibo microblog account on Monday.
Gamers welcomed the news on the Chinese mainland, where the wildly popular monster-hunting mobile game Pokemon Go has been banned since 2017, with the government claiming it posed a threat to information security.
Many Chinese gamers took to Weibo to express their delight.
"Oh my god, is Pokemon! TiMi is the best!" read one comment.
Another said: "I have waited for this for a long time! My wallet is ready."
But the big question for many was when they could get their hands on it. "I can't wait for this, when is the new game coming?" one person asked.
News of the collaboration comes after a knock-off mobile Pokemon game, Let's Go Pokemon, went viral on the Chinese games market this month. Developed by a Shenzhen technology company, the game drew praise online for its high-quality visuals but players still lamented the lack of an official version of the game in China.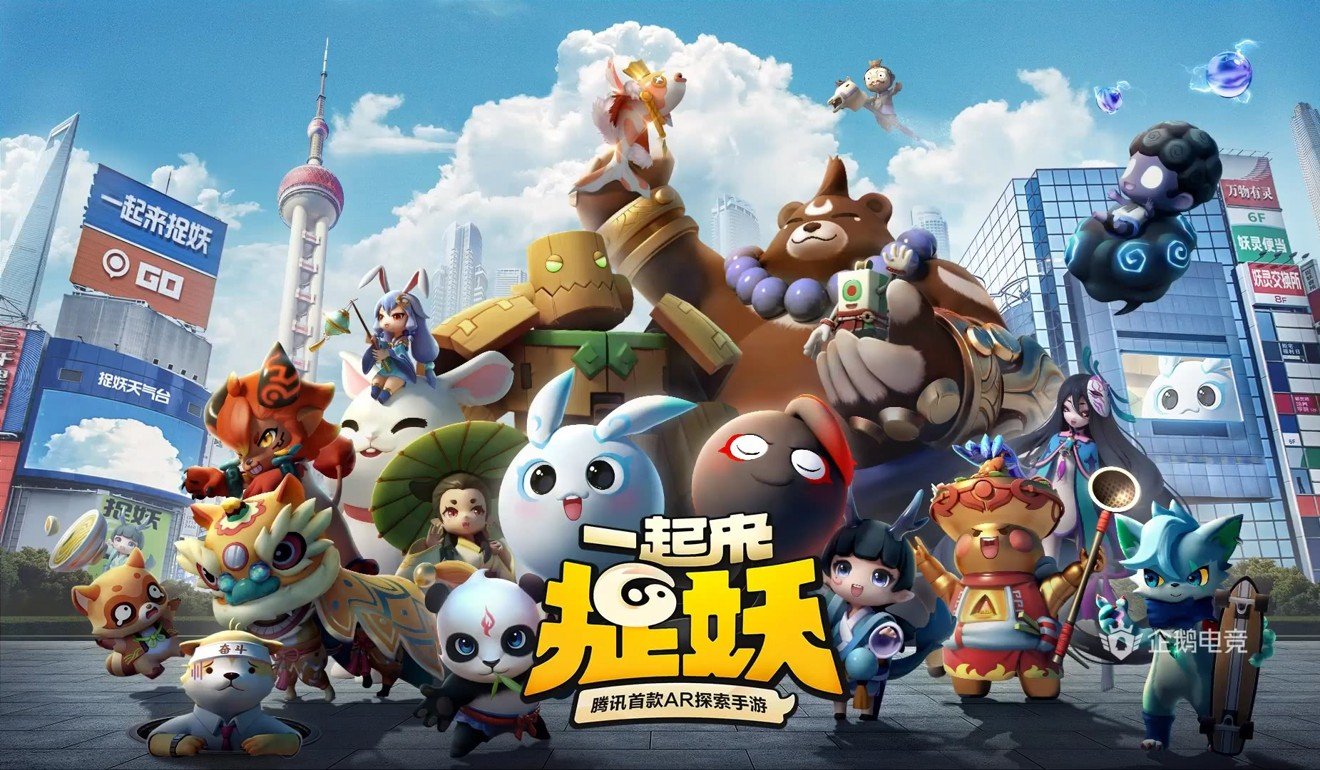 Social media users also expressed surprise at Tencent's alliance with the Japanese company after the Chinese firm's augmented reality game released in April, Let's Hunt Monsters , drew criticism for being too similar to Pokemon Go . Both games involve capturing monsters and prizes using a smartphone while exploring a real-world location. The Tencent game soon became popular, shooting to the top of China's free download chart that month, according to mobile app analysis platform Sensor Tower.
Shenzhen-based Tencent is the company behind China's popular WeChat social media network. Its TiMi Studio created blockbuster game Honor Of Kings, a multiplayer online battle arena that has been downloaded more than 400 million times, according to Chinese games website 51.com.
In May, NetEase, another Chinese tech giant and one of Tencent's major rivals, also announced a plan to partner with The Pokemon Company to launch a local version of Pokemon Quest – the first official Pokemon mobile game release in China – without giving a date. The international version of the game has been downloaded more than 7.5 million times since it was released in June, according to KKNews. – South China Morning Post