China has given nearly 17,000 children free smart watches in the latest example of its expanding use of BeiDou, its answer to GPS.
Primary school pupils in the southern province of Guangzhou's 60 primary schools received watches with built-in chips powered by China's self-developed satellite navigation system, which sends their real-time location – and alerts in emergencies – to their parents' mobile phones, Guangzhou Daily reported on July 15.
The watches can detect a user's location with an accuracy of 10 metres, even when they are in a building or satellite signals are blocked, Zhu Yanjun, the leader of the project, was quoted as saying.
Children can also use the watch to call their parents and send voice messages, according to the report.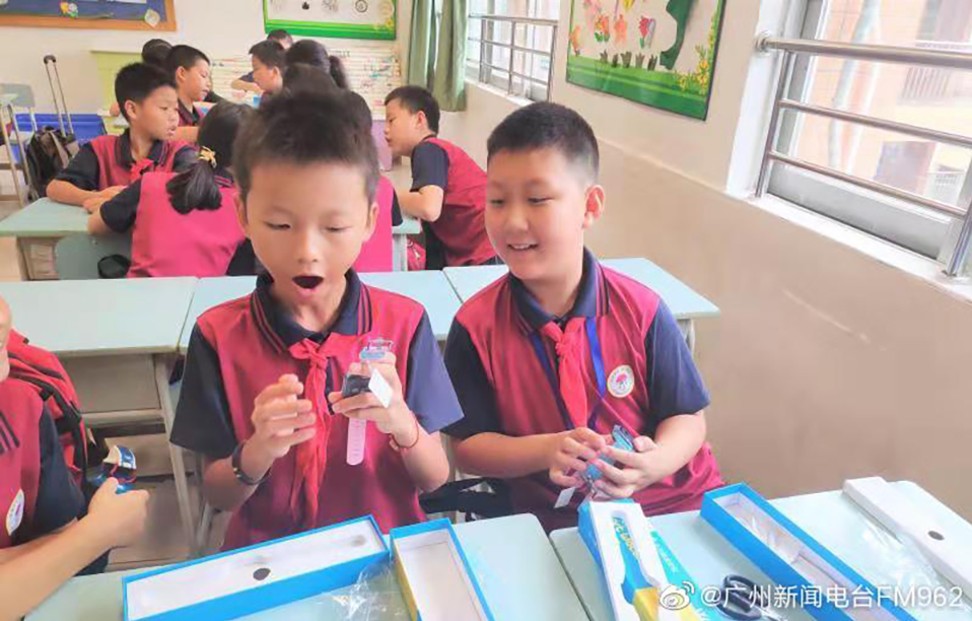 User information will be uploaded to the database of the Ministry of Public Security and the Ministry of Industry and Information Technology, according to Communist Party mouthpiece Global Times. Families can choose whether or not to use the watches.
By Friday, 8,000 of those who received the watches had started using them, Guangzhou Daily said. The government-backed project is to distribute 30,000 watches in total.
There are also plans to provide smart bands with location tracking for the elderly, the report said.
The watch is the latest application of BeiDou, which is intended to reduce China's reliance on the Global Positioning System, developed in the United States.
But Global Times said the watch could also work using GPS and worked better using both rather than one or the other. It said this proved BeiDou was not exclusive of its US counterpart.
BeiDou was launched in 1994 as an air defence system to develop China's space programme, but was expanded rapidly under the "Made in China 2025" plan, to include civilian applications such as logistics, precision farming, marine monitoring, urban security and smart cities, according to Zhang Quande, secretary general of China's association of global navigation system applications and location-based services.
About 6 million road vehicles in China – including 36,000 postal and express delivery vehicles, and 80,000 buses – are using BeiDou, according to the system's official website.
It can track location to within five metres in the Asia-Pacific region, and 10 metres in other parts of the world, Ran Chengqi, director general of the China Satellite Navigation Office, said in a briefing in December. – South China Morning Post
Did you find this article insightful?
% readers found this article insightful