Programme by U Mobile and DoctorOnCall with support of Qualcomm makes healthcare more accessible for Malaysians
ACCORDING to Malaysia's National Health and Morbidity Survey (NHMS) 2019, a staggering 1.7 million people in Malaysia suffer from diabetes as well as hypertension and cholesterol.
Rapid urbanisation, coupled with unhealthy habits – be it sedentary lifestyles, smoking, high consumption of alcohol or imbalanced diets have also contributed to the rise of these non-communicable diseases (NCDs).
These NCDs pose significant risk factors for cardiovascular diseases, which account for 75% of the country's mortality rate.
One of the key reasons the numbers remain high lies in the myriad challenges of Malaysia's healthcare system.
A study conducted by PwC – one of the world's largest consulting firms – highlighted some of the challenges faced by patients seeking medical treatment in Malaysia. These include expensive private healthcare bills, costly insurance premiums, and long wait times in hospitals.
Residents in the country's rural areas also encountered barriers to healthcare access due to travel distances and limited healthcare facilities.
In response to these challenges, data-centric and award-winning telco U Mobile, with the support of the Qualcomm Wireless Reach grant, partnered up with Malaysia's first and largest digital healthcare platform DoctorOnCall to launch an initiative in March 2022.
The telemedicine programme known as Sistem Integrasi KeHidupan Antara Teknologi (SIHAT) is demonstrating how technology can resolve some of these challenges for both patients and medical professions in Malaysia's health industry.
"U Mobile's SIHAT program with DoctorOnCall syncs seamlessly with the Qualcomm Wireless Reach initiative's mission to bring advanced wireless technologies to people and communities who need it most," says ST Liew, vice president of Qualcomm Technologies, Inc and president of Qualcomm Taiwan, South-East Asia, Australia and New Zealand.
"Wireless Reach focuses on pioneering uses of mobile innovations to demonstrate how leading-edge technologies, coupled with flexible connectivity solutions, including 4G LTE and 5G, can accelerate sustainable and inclusive development.
"SIHAT is a great example of a program that leverages mobile broadband to enable point-of-care devices to provide access to information, reduce costs, increase efficiencies, facilitate remote care in even the most resource scarce settings, and better connect people to their healthcare providers."
Bridging the divide
Telemedicine has provided healthcare professionals with the tools and insights to provide more personalised and effective care.
Malaysia's healthcare landscape has undergone a significant transformation propelled by technology. Digital health technologies like telepharmacy, digital wellness platforms, and teleconsultation have become integral.
Notably, telemedicine has emerged as a cornerstone, enabling remote consultations, symptom monitoring, and informed decision-making by medical professionals.
The growth of telemedicine in Malaysia gained momentum during the Covid-19 pandemic, with private institutions investing in digital solutions.
This approach enhances accessibility and personalisation through diverse communication methods, including video visits, text messages, and translation services.
Telemedicine's adaptability caters to diverse patient needs, simplifying symptom monitoring and enabling proactive intervention by healthcare professionals.
Video visits facilitate more frequent check-ins, text messages aid those with auditory challenges, and translation services overcome language barriers.
The real-time monitoring of patients' symptoms through a clinical portal allows for proactive addressing of issues.
In a healthcare system facing challenges, particularly in Malaysia, telemedicine can be a cost-effective and accessible solution, offering potential remedies for both physical and mental health concerns.
Technological lifeline
Since its March 2022 launch, the SIHAT programme has positively impacted 100 Malaysians dealing with diabetes and hypertension, spanning diverse age groups and backgrounds.
Over an 18-month period, certified healthcare professionals from DoctorOnCall conduct regular online consultations, utilising mobile apps for patients to share health data collected from wireless blood pressure monitors and glucometers.
The automatic synchronisation of this data reduces errors, facilitates timely interventions, and expedites diagnoses. Beyond consultations, SIHAT offers dietary coaching and monthly webinars, empowering participants to adopt healthier lifestyles.
Notably, the programme's remote access to specialists benefits patients in rural areas, ensuring effective care without the need for frequent in-person meetings.
Digital health technology
U Mobile believes that digital connectivity can empower Malaysians, even when it comes toaccessing healthcare services, says its chief marketing officer Navin Manian.
The benefits of SIHAT however, extend beyond the patients. For medical professionals, the programme has had a positive effect on productivity, quality of care. And thanks to its groundbreaking impact of remote digital monitoring, decision making – leading to better patient outcomes.
U Mobile chief marketing officer Navin Manian stresses that digital connectivity can empower Malaysians in all sectors, including the healthcare industry, by providing Malaysians with access to the healthcare they need.
"U Mobile always aims to bring our customers accessible quality products and connectivity experiences on Malaysia's No.1 5G network. Apart from that, we firmly believe that we can make a positive impact in the lives of Malaysians by leveraging technology, such as 5G.
"We are proud to join forces with Qualcomm and DoctorOnCall to drive the SIHAT initiative to glean more insights on how telemedicine can be implemented to create greater access to healthcare for all Malaysians."
For more information on SIHAT, go to www.doctoroncall.com.my/health-centre/sihat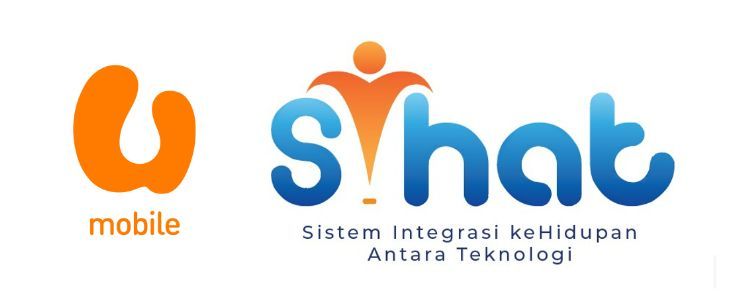 Subscribe now to our Premium Plan for an ad-free and unlimited reading experience!