SUNWAY TES is renowned for offering globally recognised professional qualifications, including the Association of Chartered Certified Accountants (ACCA) and Institute of Chartered Accountants in England and Wales (ICAEW) programmes, that go beyond accounting and equip graduates with a comprehensive skill set for success in diverse industries.
As a member of the Sunway Education Group, which includes Sunway University, the No.1 university for graduate employability in Malaysia, Sunway TES alumni success stories further emphasise the institution's commitment to developing well-rounded professionals, in alignment with the group's mission.
These individuals have achieved remarkable career advancements, demonstrating that their accounting qualifications serve as a launching pad for exploring a wide range of exciting opportunities.
Sunway TES stands out in a world where career paths are continuously evolving, as it goes beyond traditional accounting to shape graduates with a versatile skill set.
The institution's emphasis on practical training, ethical aspects, staying updated with technological advancements and industry connections further enhances the career prospects of its graduates.
These success stories exemplify the value of Sunway TES in nurturing professionals who can excel in various industries, proving that their accounting qualifications are a gateway to a world of possibilities.
Success stories
Strategy consulting
Maxis Broadband Sdn Bhd strategy and business manager Derrick Khoo Tiong H'ng's journey with Sunway TES began with well-curated briefing sessions that provided comprehensive information about the Certificate in Finance, Accounting and Business (CFAB) and ICAEW programme.
These sessions played a vital role in helping him make an informed decision to pursue the qualification.
Throughout his studies, Khoo was mentored by experienced lecturers from Malaysia and abroad, who provided him with invaluable support.
With his ICAEW qualification in hand, Khoo ventured beyond traditional accounting roles and took a leap of faith to venture into the world of strategy consulting and found his passion in making a significant impact in the organisation he works for.
"I've seen batchmates who went into risk management, internal audit, taxation and some even in advisory," Khoo shares.
'You can always learn about new industries or new sectors, but one thing for sure is that you need to embed this mindset and be flexible with change,' Khoo adds.
Audits
Samsonite Brands Pvt. Ltd internal auditor Jess Low Ee Kay had an enriching experience pursuing the ACCA programme at Sunway TES.
Her ACCA journey at Sunway TES was marked by exceptional support from dedicated lecturers who provided invaluable guidance and self-developed learning materials.
One of her standout memories was the hands-on Audit Simulation, where real-world audit case studies were tackled alongside industry leaders from the Big4 firms, fostering lasting friendships and enhancing the educational experience.
Joining the Sunway TES Accounting Club (SAC) added another dimension to her journey, offering diverse activities and boosting her confidence while creating cherished memories.
Low also has the opportunity to explore alternative career paths in areas such as advisory, auditing while her fellow graduates' friends work in taxation, risk management, and banking, thanks to the versatile skills acquired during their studies.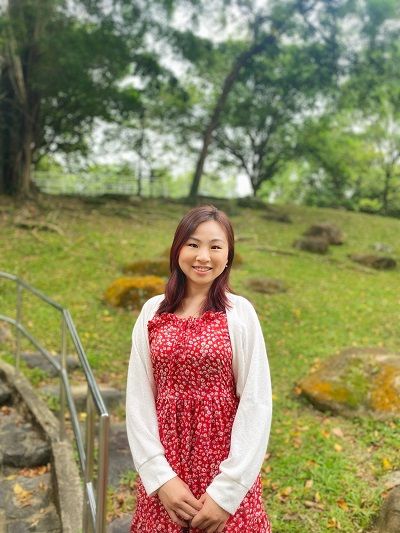 The ability to identify and resolve issues proves indispensable in professional settings, Low says.
"The ability to identify and resolve issues acquired during my ACCA journey at Sunway TES, along with experiences like presenting business ideas, working in teams, embracing diverse opinions, proposal formulation, and communication skills, has provided me with a dynamic toolkit essential for success in the broader professional landscape," she emphasises.
Corporate strategy
For Carsome Malaysia corporate strategy director Aaron Kee, pursuing the ACCA programme at Sunway TES was a highly positive experience.
"The university's stellar reputation and accreditation in the field of accountancy instilled confidence in me, knowing that I was receiving a high-quality education that would prepare me for a successful career."
The knowledgeable faculty members and comprehensive curriculum provided Kee with a solid foundation in accounting principles, technical skills, and professional ethics.
Moreover, Kee says that Sunway TES's strong industry connections and practical training opportunities enabled him to gain real-world experience and network with professionals in the field.
Equipped with the necessary skills and knowledge, Kee excelled in the ACCA programme and embarked on a successful career path beyond accounting.
ACCA graduates have alternative career paths beyond traditional accounting roles,says Kee.
"ACCA graduates have alternative career paths beyond traditional accounting roles. They can explore opportunities in financial management, consulting, investment banking, risk management, entrepreneurship, financial analysis, corporate governance, internal audit, and more."
Finance
7-Eleven Malaysia finance director Aaron Ng Wei Ee fondly remembers the competent and caring educators at Sunway TES who made a significant impact on his ACCA journey.
'The learning experience (at Sunway TES) is very applicable to the real-world of employment,' Ng says.
The unique teaching approaches and effective communication of the lecturers not only enhanced his learning experience but also made the knowledge highly applicable in real-world employment scenarios.
Ng emphasises the importance of data analytics and its role in the finance industry.
Access to vast amounts of data enables finance professionals to make informed decisions and drive digitalisation within organisations, he says.
He encourages school leavers to keep an open mind, embrace continuous learning, and treat others with respect.
Bookkeeping and financial advice
For Digital Realty senior accountant Chang Pui Kee, her ICAEW studies at Sunway TES have enabled her to develop essential skills such as strategic thinking, problem-solving and leadership, which have proven invaluable for her role in the real estate investment trust company.
These skills have empowered her to lead engagements and projects across various industries, leveraging her classroom experiences in presentations and team projects.
Furthermore, she states that her journey through the ICAEW programme enhanced her technical abilities and fostered ethical behaviour, allowing her to adapt and apply her knowledge effectively to meet industry-specific requirements and ensure compliance with regulations.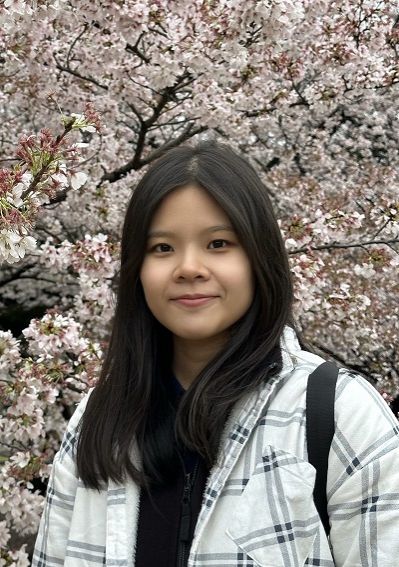 Professional accountants play a pivotal role in integrating technological advancements, Chang says.
"Professional accountants are able to use technology to automate tasks, collect and analyse data and improve efficiencies and communication in various departments within the company. This enables businesses to make informed decisions quickly and attend to customers' requests promptly.
She highlights that Sunway TES provides a strong foundation, and with the right attitude and knowledge their career possibilities in the business world are limitless.
Investment management
TAEL Partners investment management vice president Lok Rickhai shares that his experience pursuing the ICAEW programme at Sunway TES was "incredibly positive and personally rewarding".
From the beginning, he felt a strong sense of belonging and thoroughly enjoyed every aspect of his journey.
Sunway TES's exemplary support and guidance proved invaluable, especially for high school leavers like Lok.
"The lecturers were always available to address any questions or concerns, ensuring I had a solid understanding of the material and instilling confidence in me to excel."
'The ICAEW qualification offers versatility and opens doors to diverse industries and functions,' says Lok.
Lok's ICAEW qualification opened doors to various exciting fields.
"The ICAEW qualification offers versatility and opens doors to diverse industries and functions. The broad range of skills acquired through the qualification allows seamless transitions between roles and sectors.
"I have successfully transitioned from auditing to working in investment banking and now in the private equity industry, highlighting the flexibility and opportunities that the qualification provides."
Lok adds: "Accounting is the backbone of business operations, and organisations will continue to require individuals who can accurately interpret financial information and contribute to decision-making processes."
The success stories of Sunway TES alumni demonstrate the institution's commitment to nurturing graduates for a wide range of career opportunities beyond accounting.
The ACCA and ICAEW programmes offered by Sunway TES provide students with a comprehensive skill set, encompassing strategic thinking, business acumen, problem-solving, communication, and leadership abilities that are highly transferable across industries.
The alumni's achievements in fields such as strategy consulting, investment management, corporate strategy, finance, bookkeeping and audits highlight the versatility and value of their professional qualifications.
Sunway TES continues to shape graduates who are well-prepared to navigate the ever-changing professional landscape, enabling them to make significant contributions to their organisations and enjoy fulfilling careers. For more information, visit here.
Subscribe now to our Premium Plan for an ad-free and unlimited reading experience!