THE year 2022 was marked by widespread climatic catastrophes. Many parts of the world were affected by unusual weather patterns which caused abnormal temperatures, floods and droughts.
Climate change poses the greatest health risk humanity has ever faced. According to the World Health Organization (WHO), climate change will cause the rise of malnutrition, malaria, diarrhoea and heat stress cases. These are anticipated to account for over 250,000 annual excess fatalities between 2030 and 2050.
Due to the serious threat this issue poses, there is now an urgent demand for increased climate action.
Adapting green initiatives
Understanding their influence and possible footprint in various industries, corporations are gradually adopting 'green' reporting through environmental management tools such as environmental risk assessment (ERA) in tackling climate change.
ERA assesses the potential harm caused by substances or activities to the environment. This is critical in managing the effectiveness of production wastes that contribute to greenhouse gas (GHG) emissions. Reducing the emissions of GHG is essential in slowing global warming.
The shift to clean energy such as solar and wind power also helps alleviate environmental concerns raised by GHG.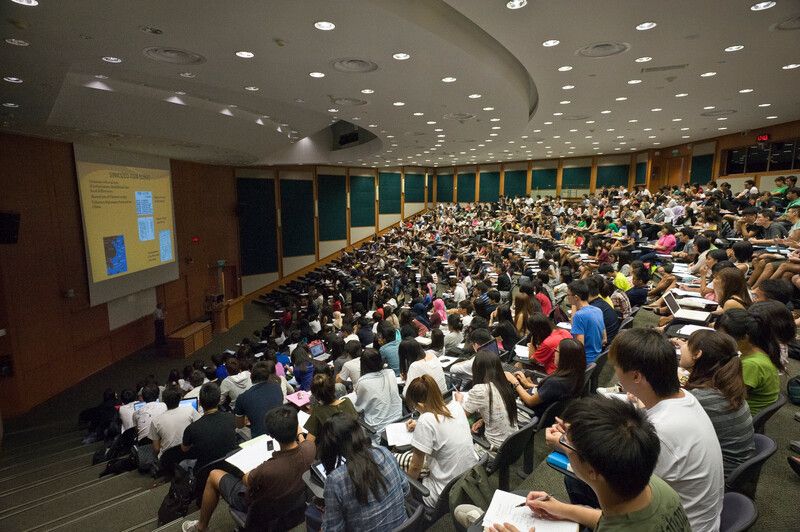 The growth of sustainability studies indicates optimism about the future of renewable energy.
However, as the world moves away from relying on fossil fuels, further research and development are required to support the efficient usage of clean energy.
Besides these, green strategies are now integrated into the planning of building design and urban settlements. The ultimate objective is to construct buildings that are green, efficient and low-maintenance in terms of design, construction and upkeep.
Existing sustainable building assessments and rating tools such as the Green Building Index (GBI) help to increase the performance ratings of new developments. Sustainable site planning and management, energy efficiency and indoor environment quality are some of the credentials that developers and building owners must pursue to be seen as relevant and responsible.
Developing green skills through education
The widespread adoption of such green practices in the business environment results in new jobs and the need for industry specialists. As such, green education is no longer a futuristic concept but a current necessity.
NUS aims to achieve a carbon-neutral campus by 2030 and has embraced a combination of sustainable design and construction strategies for its buildings.
At the National University of Singapore (NUS), individuals who wish to advance their expertise or career opportunities in green and sustainable sectors have several options in master's programmes. These include:
Master of Science (Environmental Management)
Master of Science (Energy Systems)
Master of Science (Building Performance and Sustainability)
The M.Sc. (Environmental Management) taps into the expertise of theoretical and applied aspects of environmental management and its tools. Students are equipped with a firm understanding of the relationship between science, management and the latest policies. Thus, the programme prepares them to tackle ecological challenges through diverse perspectives and approaches.
Those interested in enhancing the development and research of clean energy can venture into M.Sc. (Energy Systems). Graduates are equipped with an in-depth understanding of clean energy technology and innovation management. Additionally, students will gain expertise in using quantitative and qualitative tools to make educated choices about where to invest in and implement green solutions.
M.Sc. (Building Performance and Sustainability) provides an opportunity to acquire knowledge and expertise in bringing sustainable design elements and concepts to the forefront.
In addition, students will learn about Energy Efficient Technology and develop an understanding of how to analyse and fully optimise its potential. A paradigm shift towards the design of greener buildings that are not only sustainable but also healthy for their occupants calls for the development of these skills.
Promoting green skills via education is critical for improving climate literacy.
The education sector plays an important role in ensuring green skills and relevant career pathways are embedded within new programmes. It is only with such change can the world expect to see the rise of an influential generation of industry specialists, dedicated to overcoming climate change.
Graduates of NUS's internationally recognised master's programmes are well-positioned to pursue careers in various industries. This is because NUS students are taught transdisciplinary critical thinking skills by academics who are experts in their fields, as well as professionals from well-known local and global environmental agencies and organisations.
NUS's extensive collaborations with external partners and international bodies for sustainable development further emphasis its excellence in teaching, research and innovation to reach collective green goals.
For more information on the programmes offered at NUS, visit https://scale.nus.edu.sg/programmes/graduate or email Asean.pgc@nus.edu.sg
Subscribe now to our Premium Plan for an ad-free and unlimited reading experience!