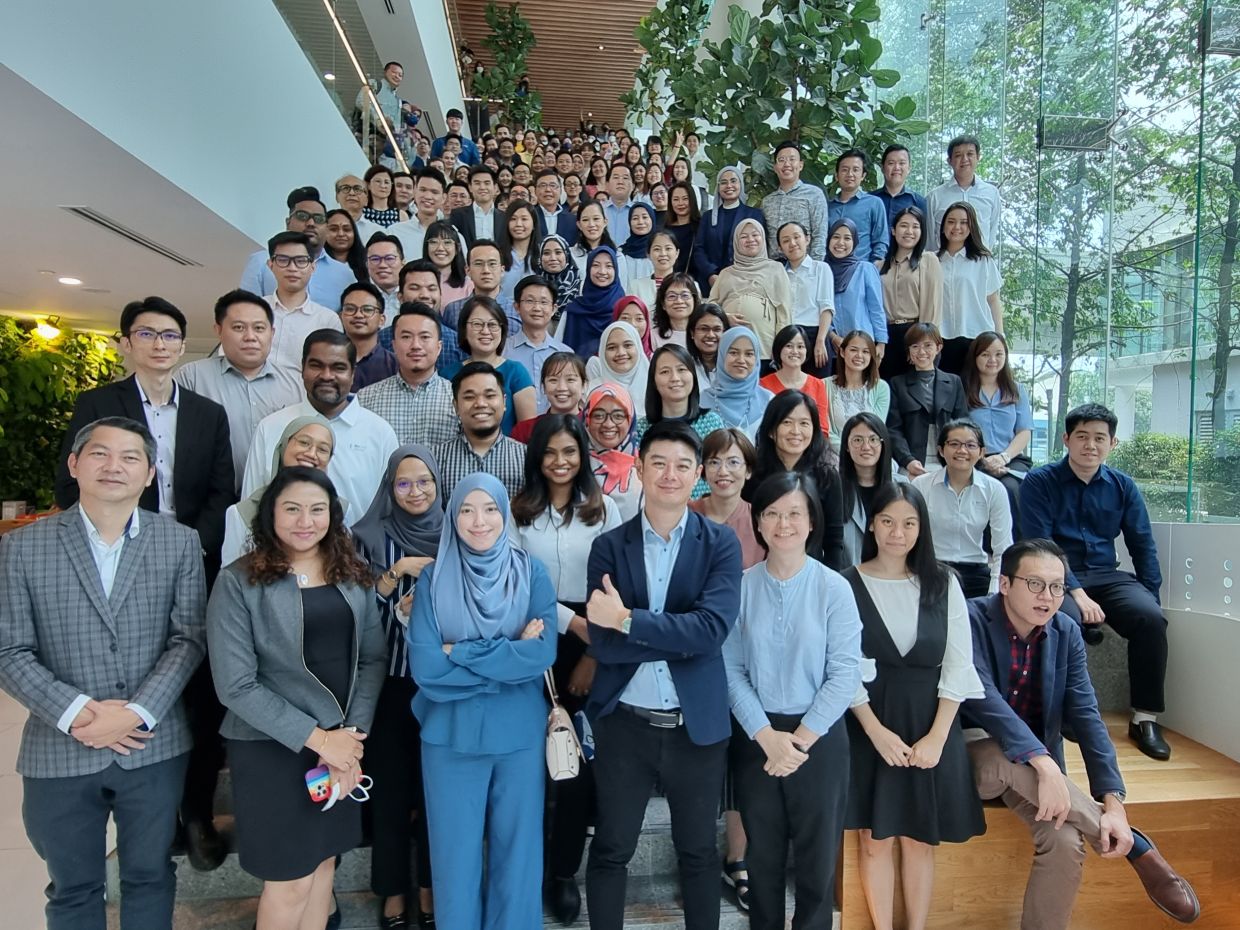 Biomed's team of experts during its most recent Kick-Off Meeting.
AS A channel partner on a mission to raise the quality of healthcare and facilitate medical breakthroughs in South-East Asia, Biomed Global partners with many world-renowned brands in the biomedical and life sciences industry, while actively developing its own expertise and abilities.
Its services range from providing medical diagnostics solutions, to ensuring that researchers have the necessary reagents to advance scientific research.
Since its inception nearly two decades ago, the company has been providing leading medical solutions to its stakeholders.
It achieves this by ensuring its expertise and category knowledge is second to none, establishing a strong supply chain network, having a strong maintenance and support team and most importantly, ensuring a robust regulatory and quality assurance framework.
Its experience and expertise were especially invaluable during the Covid-19 pandemic where it leveraged upon its strong relationships between principals and supply chain partners to provide essential solutions to its customers.
As the world transitions out of the pandemic, there is the need to restructure its organisation by further developing its expertise and enhancing the well-being of its stakeholders, both internally and externally.
Biomed's restructuring focuses on a few broad themes, mainly in terms of sustainability, digital transformation, and talent.
Sustainability
Adopting sustainable practices is something it is prioritising, especially with the impact of unsustainable practices manifesting in various forms in recent years.
The company is gradually shifting its organisation from solely thinking about profitability, to one that considers the long-term good of society, by "making sustainable practices part of our DNA".
Digital transformation
Realising the need to provide a good experience to its stakeholders with lesser resources, the company is investing in a new digital "operating system".
Its plans include incorporating various automations and innovations that have become available in recent years, and a total revamp of some legacy systems that are deemed obsolete.
They also require the company to question the status quo and be prepared to accept innovative ideas.
For its talents, this presents a wonderful opportunity to upskill and gain familiarity with the latest digital technologies.
Talent development
Having talent with passion, strong expertise, team spirit and experience is an essential part of its organisation.
It is an essential ingredient to support its stakeholders, and the company continuously provides various programmes to develop its pool of talent.
In addition, it always welcomes talents with strong expertise, drive and curiosity to join.
To ensure competitiveness, Biomed also periodically reviews its rewards and remuneration among the industry.
It has also upgraded its work environment to ensure it is conducive for talents to do their best work while accommodating a hybrid workplace model.
Ready for the future
With so many initiatives and transformations ongoing, the company is at an exciting phase, with many avenues for its talents to take charge of their learnings and grow together.
These initiatives allow Biomed to optimise its cost without compromising on the experience provided to its stakeholders.
More importantly, these initiatives will improve the organisational resilience, allowing the company to deliver innovative medical solutions to customers in unforeseen circumstances.
All these efforts will come to fruition, when Biomed is recognised as the Gold Standard brand and platform for healthcare and life sciences solutions in South-East Asia.
Its tagline "Empowering partners, Enriching lives" serves as a reminder that it enables lab technicians, clinicians, and researchers to do their best work, indirectly helping to save lives.
That is what inspires the company to strive every day, it is more than "just a business" ― it is a reason for being.
To know more, visit www.biomed-global.com.
Subscribe now to our Premium Plan for an ad-free and unlimited reading experience!