Dear Dr. G,
I am hoping you can enlighten me, as I would like to learn about the private matter of preserving a man's fertility.
I am a bachelor in my mid-thirties and have not been in a long-term relationship, and although I am currently unattached I long for the day when I find my match and start a family with my loved one!
Although I understand I still have a full life ahead of me, I cannot help but thinking that my biological clock may be ticking fast and as such I would like to put Dr. G on the spot about sperm banking as I am determined to treasure the chances of parenthood
Can you tell me what is the process of sperm banking; what sort of screening will be done prior to sperm banking and is this effectively free health screening?
Also, how long can the sperm be frozen and are there regulations on the freezing?
Additionally, in the event that I do not have a partner to bear my child, can my sperm be donated.
I am also curious, who donates their sperm? Does a person get paid for their effort, how often can they donate and can their donations be kept private and confidential?
Yours truly
Banking Benjamin
Sperm freezing is also medically known as sperm cryopreservation. This is the process of preserving fertility for future use, as the gamete is theoretically functional indefinitely after cryopreservation. The longest reported successful
use of stored sperm is 24 years. However, certain jurisdictions such as the United Kingdom imposes a maximum duration of 55 years. Sperm banking is common for men undergoing treatments that may compromise their future fertility such as chemotherapy, radiation and operations such as prostatectomy or vasectomy.
On the other hand, sperm donation is a practice of the provision of a man's sperm with the only intention of artificial insemination for others. From the medical perspective, pregnancy derived from donor artificial insemination is no different from sexual intercourse. Therefore, sperm donation has provided a successful pregnancy for countless childless couples with male-factor infertility.
Although the utilization of donor spers is widely accepted in many cultures, the introduction of donor sperms for single women or lesbian couples still remains controversial.
A sperm bank is a facility or enterprise collecting and storing human gametes.
Such facility can be part of the fertility centre, or an independent entity supplying sperms to clinics. In most countries, regulators such as a HFEA (Human Fertilization and Embryology Authority) impose strict rules on the establishment to ensure safety of the public. Sperm banks typically recruit potential donors through colleges and advertisements. A donor must be healthy, normally aged 18 to 45, willing to undergo frequent and vigorous testing.
Most men who donate their semen do so with the passion and intention to help childless individuals, without the legal responsibility of being a father to the child. Although donors are compensated in many countries, the financial incentive is hardly incentive as these can merely range from 10 to 50 Euros.
Moreover, stringent screening for sexually transmitted infections; genetic diseases and chromosomal abnormalities may also be a deterrent, and the donors tend to be reimbursed only after full medical clearance. For some individuals, medical assessments may be an enticement, however I am sure there are easier ways of getting medical check-ups than shedding your seed.
There is no physical risk of repeated sperm donation. There is no real difference in the recurrent acts of "wasting" of the semen in the comfort of your bedroom or "saving" the samples in the masturbatorium. In certain jurisdictions, there is a limitation of the number of inseminations permissible from one single donor. I often wonder this is protecting regular bankers from getting repetitive strain injuries!
Winston Churchill famously warned; "do not let spacious plans for a new world divert your energies from saving what is left of the old!" In modern days, it is not uncommon for young women choosing to preserve and protect their fertility to enhanced chances of parenthood in later years.
On the other hand, the abundance of sperm in men even well into advancing age almost guarantees viable sperm for pregnancy. Therefore, sperm cryopreservation in healthy men for the protection of their future fertility is uncommon, and makes no sense.
Banking Benjamin - who is contemplating the weird ideas of "sperm-saving" for his future fertility and also "banking on the possibility of private donation" is putting Dr. G on the spot. His response is: "Saving Private Banking is often a waste of energy in a healthy man, as plenty of sperm is still left in the old world to ensure spacious plans in the new!"
Join our Telegram channel to get our Evening Alerts and breaking news highlights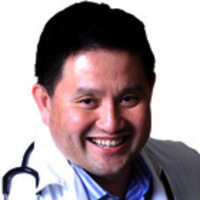 Dr George Lee is a consultant Urologist and Clinical Associate Professor whose professional interest is in men's health. This column is a forum to help men debunk the myths and taboos on men's issues that may be too "hard" to mention. You can send him questions at askdrg@thestar.com.my