Dear Dr G,

I am a 58-year-old man who recently went for a health screening and discovered that my cancer marker PSA had elevated. The doctor advised me to go for a biopsy and sure enough, they detected cancer.

After further tests, I am glad I discovered that the prostate cancer was at its early stage and the chance of a cure is still high.

I have been to the urologist, who advised me to undergo a radical operation to eliminate the cancer. The surgeon told me the chances of cure is high, but there may be complications of incontinence and impotency.

I am terrified. Although I am approaching 60, I have a very senior position in a company, and live an active life, and have a terrific sex life.

My wife is in her mid 40s and we engage in intimacy at least once a week. This is a very important part of our relationship and I worry it may be taken away from me immediately after the operation! 

I hope to put Dr G on the spot to help me to decide what to do.

Can you please tell me why do men get sexual dysfunction after radical prostatectomy? What are the chances of incontinence and ED?

I was asked to undergo robotic radical prostatectomy - can this really reduce my complication rate?

Can you also tell me what is the role of penile rehabilitation programme?

Can I have the best of both worlds in getting cured from the cancer and yet preserving my manhood?

Warmest regards

Desperate man

Prostate cancer is fast becoming the most frequently diagnosed cancer, which constitutes at least 15% of all male cancers. Although the cancer is less common in South-East Asia, the prevalence is rising, as the malignancy is associated with advancing age and sedentary lifestyle.

The treatment modalities for prostate cancer can be quite variable according to the type of tumours in different individuals.

This can range from careful monitoring to robotic radical prostate removal. Clearly, the adversity of the intervention is dependent on the pre-operative status of the individuals, the extent of the cancer and the type of operation performed.
Although surgery carries the highest chance of complete eradication of tumour, men affected by prostate cancer have to consider the potential long-term compromises, with respect to their sexual health.
Join our Telegram channel to get our Evening Alerts and breaking news highlights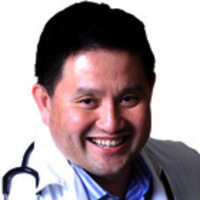 Dr George Lee is a consultant Urologist and Clinical Associate Professor whose professional interest is in men's health. This column is a forum to help men debunk the myths and taboos on men's issues that may be too "hard" to mention. You can send him questions at askdrg@thestar.com.my