Necessity to double up efforts to get more vaccine supply and conduct vaccination as the country is on the verge of a fourth wave.
DESPITE the snail's pace of our current vaccination efforts, I fully expect a travel bubble to be opened up between Malaysia and Singapore by next month.
The border closure has had a knock-on effect on the economy in both countries and travel restrictions need to be lifted, at least for business travellers.
Johor especially, is keen on reopening its borders with our neighbour and this proposal will be part of the agenda when Prime Minister Tan Sri Muhyiddin Yassin conducts an official visit to Singapore to meet his counterpart Lee Hsien Loong on May 4.
But while the borders remain closed, Singapore has issued a travel pass for key business people who reside in the republic.
These travel passes allow holders to enter and exit the country without mandatory quarantine but with Covid-19 tests upon arrival back in Singapore.
The Malaysian Investment Development Authority (Mida) has facilitated these key business travellers (mostly CEOs of companies that have invested heavily in Malaysia) by allowing them to enter the country with a Covid-19 negative test.
These visitors do not have to face the mandatory seven-day quarantine but instead can travel from their hotel to workplace with a Mida liaison officer in tow. For external meetings beyond their workplace, prior permission has to be obtained from Mida.
This arrangement between the two countries, while still cumbersome, has allowed a semblance of cross-border business activity. But leaders from both countries recognise that the borders cannot remain closed for much longer.
We appear to be at a crossroads. Our Covid-19 numbers are going up. With the rate of infection or Rt rate at 1.06, this was inevitable as we open more sections of the economy.
Fears of a fourth wave are very real, as more deadly strains of the pandemic are discovered, but Malaysia cannot afford another crippling lockdown. That would devastate the economy.
But whilst we are constantly urged to maintain SOP and to not let our guard down, we are also being told that our vaccination efforts are being hampered by a lack of supply.
Rich countries hoarding the Covid-19 vaccine market is one of the main reasons why the present supply of the vaccines remains low for Malaysia, according to the authorities.
That may be true, but we seem to be getting our excuses out early in terms of vaccination deadlines. And now there appears to be different messages being conveyed.
The original National Covid-19 Immunisation Programme (NIP) called for more than 100,000 Malaysians being vaccinated on a daily basis at this stage. This would have comfortably got us to the 80% herd immunity target by February 2022.
But then the government announced that Malaysians would achieve the 80% target by the end of this year.
However, we are now being told that starting June, the supply and demand will be in tandem before vaccinations are expected to slowly climb up to finally cover 80% of the population – or about 27 million people – by October.
I sincerely hope this happens because there are also doubts about the efficacy and side effects of two of the vaccines that we have purchased, namely AstraZeneca and Sinovac.
People are worried about which vaccine they will receive but for obvious reasons, when the time comes, you will not be allowed to choose your vaccine.
This is where the government should do more to allay vaccination fears, because phase two of our immunisation plan starts next week.
This is the most crucial phase as it involves the sick and the elderly, the segment of the population that is most vulnerable.
Our magnificent frontliners have managed to sustain a clearly strained public healthcare system for more than a year but they will soon be getting assistance from the private medical practitioners.
The government has allowed private medical facilities to administer vaccine doses under the second and third phase of the NIP and these facilities will now serve as vaccination centres.
The vaccines would be given for free to private hospitals to maximise access to vaccine distribution, covering a wider population.
This public-private partnership that will mobilise a combined medical workforce is going to be crucial in pushing our vaccination numbers up.
If we can increase our vaccination supply in the next couple of months and at the same time avoid a fourth wave, we will be on the road to ensuring Malaysia achieves its target of inoculating at least 80% of the population.
Subscribe now to our Premium Plan for an ad-free and unlimited reading experience!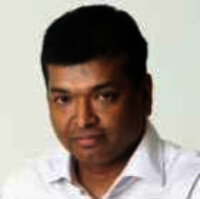 Brian Martin is the managing editor of The Star.