AS the curtain falls on 2020, there was a sense that the new year will bring renewed hope of life returning to some semblance of normality after a year ravaged by Covid-19.
News of the deployment of multiple coronavirus vaccines in different parts of the world felt like the sun coming out after a stormy day.
But now just as the Malaysian government is due to announce a comprehensive rollout plan for the vaccine, there is talk of an imminent lockdown on the way.
For Malaysians, it feels like Groundhog Day all over again. And just like the classic Bill Murray comedy, we are doomed to have our days on the repeat button. Again and again.
It will be deja vu for many of us as we recollect March 2020, when the strict controls affected livelihoods and decimated the economy, but it also must be said, led to a decline in levels of the coronavirus.
None of us wants a repeat of the nationwide movement control order first put in place on March 18 last year, but with daily Covid-19 new cases consistently in the 2000 plus range, we may not have a choice.
As hospitals are at almost 100% capacity, the Health Ministry is already considering allowing people who are Covid-19 positive and who can afford it to be quarantined in hotels or even self-isolate at home.
Health director-general Tan Sri Dr Noor Hisham Abdullah has said the country's healthcare system is at a breaking point.
He said a more targeted approach, especially for "red and yellow states" was needed to balance lives and livelihood.
"Rather than imposing one common rule for the whole nation like what we did for the MCO on March 18 last year, I think now our strategy will change and we will be more localised and targeted in terms of implementation, " he said.
The more cynical among us will say that a "targeted approach" will involve dumping useless politicians.
Yes, just like last March with the Sheraton Move and a change of government, Malaysians are once again being fed stories of how a snap election is inevitable. A year ago, the implementation of the MCO put an end to such talk. This time around, another lockdown will probably do the same.
The man on the street, already badly affected by the pandemic, cannot understand our politicians' obsession with power grabs. Once again we are being thrust into a whirlwind of political selfishness. It would be catastrophic for the country if the present government collapses and a snap general election is called.
The Health DG believes our R-nought infectivity rate (the average number of people each infected person passes the virus on to) is at a dangerous 1.1 level. Imagine a scenario where crowds gather (even in small numbers) for political "ceramahs". The authorities will have their hands full. Covid-19 cases would surge and this would also be the most expensive elections in history simply because of the standard operating procedures, physical distancing requirements and health restrictions in place. The country can ill afford to spend billions on a general election that only selfish and irresponsible politicians are clamouring for.
Lockdowns have worked before, but can we expect the new one to do the same?
The coronavirus spreads when we come into contact with each other, so moving classrooms online, telling people to stay at home and closing shops breaks many of those opportunities for human contact.
The argument for and against can go either way, but expect the government to impose additional restrictions very soon, if not a complete lockdown in high-risk districts.
The Education Ministry's decision to reopen schools on Jan 20 should also be re-evaluated. The virus has already penetrated the community and until we stop or restrict the spread, schools can become a hotbed of the pandemic.
This is despite the disinfection of buildings and equipment in schools as well as stringent SOP. Parents may lament the closure of schools and our children will lose out on months of classroom education, but the reality is that the opening of our schools must go hand in hand with the gradual lifting of MCO restrictions.
As we enter into another year of Covid-19 fatigue, it's important that we keep a sense of perspective. Amidst all the negativity, the pandemic has made us rethink how we operate, how we do business and how we interact with one another.
Another crippling lockdown may be on the cards, and if that is the case, we have to be prepared for further sacrifices.
But more importantly, we shouldn't lose hope that there will be brighter days ahead. Vaccines will be deployed, eventually Malaysians will be immunised and Covid-19 will be beaten. We just need to be patient.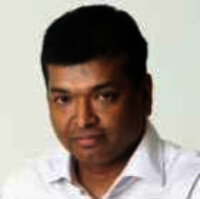 Brian Martin, executive editor of The Star, would like to come clean. He has vested interest in the proposed assessment rate hike since he's a resident of Kuala Lumpur.