It's going to be a long and tiresome two weeks but let's do our part to beat the Covid-19 pandemic.
TOUGH decisions need to be made, and the toughest decisions are usually made in the most crucial of times. The government's resolution to proceed with the movement control order (MCO), despite opposition from some well-intentioned people, was the right thing.
Should it have been enforced earlier? Certainly. Should it have been implemented better? Of course, without a doubt.
Lack of coordination and poor execution of the order led to widespread confusion.
Following the announcement, a great number of Malaysians in various states started travelling back to their hometowns, some gathering in crowded bus terminals and many queued at police stations to apply for inter-state travel permits.
Despite the MCO in place, many Malaysians continued with their favourite pastime – eating and hanging out at food courts and restaurants on the first day.
Many even took to public parks to exercise despite those having been closed for the two weeks.
According to former deputy Health director-general Prof Datuk Dr Lokman Hakim Sulaiman, the people were not well prepared and did not seem to understand what the order entailed and how it was going to help curb the spread of the Covid-19.
"After the Prime Minister's announcement, there was no follow-up forum or announcement to explain in detail what MCO means, and how it is going to be implemented, " he said.
This totally defeats the government's effort to restrict the spread of the virus. This lack of clarity and inconsistency of policy resulted in a series of gaffes and about-turns which has embarrassed the government and caused further confusion.
We are seeing FAQs now from the National Security Council (NSC), but these should have been prepared earlier.
The day before the MCO came into effect, the Communication and Multimedia Ministry sent an urgent notice to the media to send senior editors to attend a briefing in Putrajaya chaired by the minister on Covid-19.
This "briefing" turned out to be nothing more than repeating a few government announcements, which begs the question – why gather some 50-plus people (media and officials from various agencies) in a crowded room for a briefing when a statement would have sufficed?
It's been three days now since the MCO has been in place and I sincerely hope that the ministries, government agencies and especially the NSC have got their act together, because we cannot afford any more slip-ups.
Regardless, this is the time when we need to work together to beat this life-threatening virus. It's up to us now. We need to do our part because sacrifices have to be made.
Please fellow Malaysians, stay at home, stay put. We need to persevere for two weeks. The alternative is unthinkable because as bad as the situation is right now, if the government is forced to declare a full lockdown, things are going to get far worse.
Healthcare services are already stretched. A source at Hospital Kuala Lumpur told me that all wards are full and some patients are forced to sleep in temporary beds along corridors because of the spike in the number of Covid-19 cases. All doctors have had their leave cancelled and recalled.
Malaysians aren't used to social distancing and it shows. People are already complaining about being bored at home.
It's going to be a very long and tiresome two weeks, but put yourself in the shoes of our dedicated healthcare workers, the police force and essential staff in various industries. These people have it much tougher.
We can help frontline personnel by staying home, remaining positive and if possible, caring for the elderly and needy in our communities. Instead of panic buying and stocking up on non-essential stuff, let's stock up on compassion and charity.
For me, the two-week restriction has given me an opportunity to finish long put-off chores, try my hand at different cooking recipes and, most of all, catch up on my reading.
The cancellation and postponement of most sports, especially the English Premier League, has been my biggest frustration, but the delay in awarding the league title to a certain team in red is a small comfort.
I don't really pay attention to astrology or its Chinese and Indian equivalents, fengshui or vashtu sastra, but many of my friends do.
Well, these proponents are left with egg on their face because 2020 and the Year of the Rat is turning out to be anything but what was predicted by the so-called experts and fortune tellers.
Make no mistake, the first three months of this year has been a total nightmare – Covid-19, a global pandemic that has resulted in economic upheaval and sent shockwaves around the world. A worldwide recession looks likely now.
In fact, years from now, countless books would have been written and movies produced on what the world went through in 2020. Let us all hope the underlying theme would be how humanity eventually defeated the pandemic.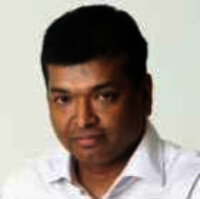 Brian Martin, executive editor of The Star, would like to come clean. He has vested interest in the proposed assessment rate hike since he's a resident of Kuala Lumpur.
Did you find this article insightful?
100% readers found this article insightful