THE Prime Minister may have shot down the MTUC proposal to raise the retirement age from 60 to 65, but don't think for a moment that the matter will end.
Agreeing with Youth and Sports Minister Syed Saddiq Syed Abdul Rahman's view to retain the current retirement age so as not to block employment opportunities for the younger generation, Tun Dr Mahathir Mohamad was reported to have said, "If we are to set the retirement age at 65, the deadwood will be sitting on their chairs and others will not be able to sit there (via promotion)."
The Prime Minister's typical shoot-from-the-hip comment will surely raise more than a few eyebrows, but he does have a point. And as Syed Saddiq says, the government should focus on creating more job opportunities for the younger generation instead of blocking their potential.
Opponents to raising the retirement age also point to significant cost increases for the government and the private sector. These include salaries as well as operating expenditure.
But proponents of raising the retirement age argue that a later retirement date will allow Employees Provident Fund contributors to have additional savings for their twilight years. It should be noted here that more than two-thirds (68%) of EPF members aged 54 have less than RM50,000 in savings!
The country's population of those aged 65 and above will reach 15% of the total population by 2035 and the average Malaysian life expectancy is also expected to rise to 78-80 years old then.
Yet studies show that Malaysians can barely survive on their savings after compulsory retirement. They do not have enough money to tide them over in their senior years. Someone who retires at 60 without any additional supplementary income will struggle to makes ends meet for the next 20 years with only RM50,000 in savings.
The MTUC believes that the Prime Minister should still reconsider its proposal and not reject it outright. The trade union believes that raising the retirement age would not deny employment to youths or create deadwood in the workforce as claimed.
Malaysia is still a developing economy and cannot be classified as a developed nation on par with the likes of Japan or even Singapore. Japan has a retirement age of 65 (with talks of raising it to 70) whereas Singapore's retirement age is 62, but just like China and Indonesia, they have announced plans to raise this to 65.
The last time Malaysia raised the retirement age was in 2013 when it went up from 56 to 60. When this happened, the same arguments were totted out but the government pushed ahead with legislation and both the public and private sector eventually accepted the move.
Personally, I think the country should consider increasing the retirement age, but on a gradual basis, starting with 62. This will mitigate financial hardship for employers who will not have to deal with an additional five-year cost increase but at the same time will give workers an additional two years of fixed income and potential medical insurance coverage.
And if you work longer, you'll postpone the tedium so many retirees fear – and the associated mental and physical impact it can have. It has been medically proven that if you stay active, you live longer. Entering retirement financially and mentally prepared will help you enjoy those years to the fullest.
It may also be worthwhile for us to copy the current Singapore employment model which makes a distinction between retirement age and re-employment age.
Minimum retirement age down south is 62 but employers must offer re-employment to eligible employees who turn 62, up to the age of 67. This provides older workers with more opportunities to work longer, if they wish to do so, while at the same time having the choice to retire when they reach 62.
However, I also believe that the hullabaloo over the proposal for raising the mandatory retirement age misses a key point.
The digital revolution is already changing the way we live, work and communicate. And on the cusp of the Fourth Industrial Revolution (IR4.0) robotics and sensors are poised to replace human labour for tasks that could be automated. So, are we really having an argument about workers in their 60s making meaningful contributions to their companies?
It was only last October when the Prime Minister launched the national policy on IR4.0, ostensibly to help companies, especially in the manufacturing industry, to migrate to IR4.0 in a systematic and comprehensive manner.
But 10 months later, data shows that only 15 to 20% of companies here have begun to migrate to IR4.0. This I feel is a greater concern compared to the push to increase the retirement age, because skills development for a "future-ready" workforce is still sorely lacking.
So, even though it is important for serious consideration to be given for those in their 60s remaining in the workforce, I think it is even more important that Malaysian workers are given the necessary skills to compete in an increasingly digital world.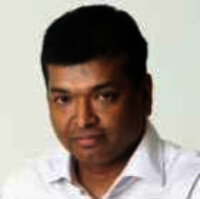 Brian Martin, executive editor of The Star, would like to come clean. He has vested interest in the proposed assessment rate hike since he's a resident of Kuala Lumpur.
What do you think of this article?