Like roulette, the nation is embroiled in a guessing game for the next general election.
THE 15th General Election, which must be held by Sept 16 next year, has become the most difficult one to predict. Currently, its date is just a stab in the dark.
The Dewan Rakyat's term ends by July 15, 2023 and the election must be called within 60 days.
Malaysians are holding their breath for news on the dissolution of the Dewan Rakyat to pave the way for the polls.
The Prime Minister has said a few times that the general election is "near", but unfortunately for us waiting on needles and pins, that time scale is relative because it could mean over the next few months.
The Budget was tabled two days ago, and many are anxious to see if Parliament will finally be dissolved in the coming days.
Unlike previous elections, where those in the political and media circles would usually have an inkling of when it would be, this time we're clueless.
Datuk Seri Ismail Sabri Yaacob has kept his cards close to his chest. There have been no leaks or hints of any kind. The cat has stayed firmly in the bag.
He is fond of vague responses such as Insyaallah, an Arabic expression meaning "God willing."
Basically, we aren't any closer to knowing the election date with that sort of reply.
It's no secret that his Umno party leaders, including party president Datuk Seri Dr Ahmad Zahid Hamidi, who has been pushing for the general election to be held this year, has found the PM's expressions disconcerting and frustrating.
In Bahasa Malaysia, it's called berdolak dalik (meaning wobble), as one senior Umno leader put it.
The past 48 hours have been unsettling for many. The only person who can call for Parliament's dissolution is the Prime Minister, and that can only happen after he seeks the King's consent.
He need not consult Cabinet members, although he has said this would be done.
No sitting PM has ever needed to do that, but then, he is in an unprecedented situation because in the past, the Prime Minister was also the president of Umno. Mail, as he's fondly referred to, may be the PM, but he's just one of the three Umno vice-presidents.
He is answerable to Ahmad Zahid, who is his party boss. The former DPM has now found himself in a much stronger position after being cleared of his bribery charges.
Last month, he was acquitted of 40 charges alleging he received bribes from a company to extend its foreign visa system contract, with the High Court ruling that the prosecution had failed to establish a prima facie case.
He was ruled out by many with Datuk Seri Najib Razak's conviction following the Federal Court's order to jail him for 12 years over charges involving the 1Malaysia Development Fund (1MDB).
The public had expected Ahmad Zahid to be next, but now that he has come out unscathed, he can retain his powers, and this is certainly a curve ball for Ismail.
Ahmad Zahid has the final say to decide on Umno's election candidates since his signature is required as party president for the candidacy letters.
Those who had plotted his downfall may now find themselves out in the cold.
The present Cabinet is also odd, comprising Bersatu and PAS ministers who will be lining up against Barisan Nasional candidates, especially Umno.
To add to the irony, PAS is still warily straddling the divide between Umno and Bersatu. It can't decide because its endgame is about being in the federal government.
Only its hardcore or naive supporters would subscribe to its "Muslim community" or Ummah narrative. It's all about power, which is undoubtedly addictive.
Ismail's party leaders, of course, find it unacceptable that the PM must share confidential information with his Cabinet members who also include Umno's enemies.
The monsoon season and the havoc it wreaks has been widely used as the reason for not holding the general election.
Truth be told, the weather concern must certainly be taken seriously. After all, many of us, including those living on the west coast, have felt the wrath of the floods.
Floods in Malaysia in December 2021 caused economic losses ranging between RM5.3bil to RM6.5bil.
The same year, torrential downpours lashed the peninsula for three days, resulting in floods in eight states, and left 54 dead and two missing.
It is important to note that the King visited the National Flood Forecasting and Warning Centre on Thursday.
It is clear that our weathermen have openly warned that it is not the best time to hold the elections and we can be certain that the King would have posed that question to them.
For His Majesty, his concern is national interest in his decision, and not just be confined to political party interests.
The King, who will leave for London tonight on a working visit, will be away for a week.
The Opposition has been using this reason to stop the GE. This seems a far cry from the past when it was always eager for polls.
Umno has questioned the change of stand this time, saying the Opposition doesn't want the elections because it's in disarray and unconfident of doing well.
Umno says that if people were incensed with the government, the Opposition would surely seize the opportunity to topple the present government.
But this time, it is strongly against the call for Parliament's dissolution, a sentiment echoed even in Penang, Selangor and Negri Sembilan, which are all under Pakatan Harapan.
Two general elections were held during the wet season – on Oct 20, 1990, and Nov 29, 1999.
Then, there's the economic argument. If GE is only called next year, the country's economy will improve, according to a minister.
But most economists believe the global economy will be volatile next year and many countries, including Malaysia, will not be spared.
So, 2023 will certainly be rough. The jury is still out on how the country's economy will improve in the coming months because the impact of the depreciating ringgit will be felt from now till then.
But as the competing parties offer their narratives, a few things are certain.
Since the Dewan Rakyat will expire on July 15, 2023 – that's not too far away, but the decision of the three states, and presumably Kelantan, Kedah and Terengganu under PAS, not to hold polls too, will mean taxpayers will have to pay for polls once more.
Many voters have unsurprisingly become jaded because of political fatigue. They find most politicians untrustworthy.
Some politicians have already talked of alliances and so-called "new political order," which is just a euphemism for cobbling together a federal government even with rival parties if the majority is insufficient to form a government.
Many believe no party will have enough seats to form the next federal government.
We will hear these purportedly principled politicians running down their opponents during campaigning, but don't be surprised if after the votes have been tallied, they justify to their supporters the need for everyone to work together.
It will always be for our interests – never theirs to become ministers and deputies.
But that's mainly because there are enough Malaysians who will believe them in the coming months.
WhatsApp chat groups, supposedly to reminisce old times in school or plan makan sessions, will be hijacked by a few to become political talk shops.
Friends will sometimes become hostile because of their blind allegiance to their political idols.
But what's most disturbing about this election date uncertainty is the inconvenience it has caused most Malaysians.
We can't plan our work or holidays, what with the yearend approaching, because politicians can't decide.
Just tell us if GE is next month or next year, so we can get on with our lives.
Subscribe now to our Premium Plan for an ad-free and unlimited reading experience!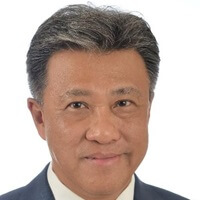 Wong Chun Wai began his career as a journalist in Penang, and has served The Star for over 35 years in various capacities and roles. He is now group editorial and corporate affairs adviser to the group, after having served as group managing director/chief executive officer. On The Beat made its debut on Feb 23 1997 and Chun Wai has penned the column weekly without a break, except for the occasional press holiday when the paper was not published. In May 2011, a compilation of selected articles of On The Beat was published as a book and launched in conjunction with his 50th birthday. Chun Wai also comments on current issues in The Star.