THE picture of President Jokowi in his rolled-up long sleeve white shirt and Tesla boss Elon Musk in a round-collar black T-shirt, says it all. Just two powerful guys hanging out together.
One is the leader of the most populous Muslim nation but is known for his moderate and secular stand. The other is the world's richest man, known for his edgy innovation and unconventional investment strategies.
They looked comfortable at the informal meeting, and we can assume that Joko Widodo and Musk spoke in English, even though the former speaks in Bahasa Indonesia at global events.
Jokowi has captured the imagination of many with his modesty and dressed down image. With his slender stature, he doesn't seem to have the cut of a leader, yet his inexpensive attire has only strengthened his man-of-the-people image.
I was fortunate to get an appointment to meet Jokowi in 2014 when he assumed office, a golden ticket I received through a very well-connected Malaysian friend who lives in Jakarta. Let's just call him a strategist. Jokowi had come to power that year and he wanted to speak to the Malaysian media.
I was told to dress in smart casuals but decided to put on a jacket without a tie. I felt the need to respect the Bapak Presiden since an interview had been lined up.
Lo and behold, Jokowi greeted me in his trademark white shirt and black pants, wearing a pair of non- matching brown shoes to boot.
We spoke in Bahasa Indonesia. Having studied Indonesian literature in Sixth Form and Malay in university certainly helped with my fraternising.
Jokowi was friendly, modest, humble and soft-spoken. In Javanese, he is called a wong cilik, or little people. The English equivalent to that is Indonesian people regarding him as one of them.
Over the years, I travelled to many parts of Indonesia, away from Jakarta, to listen to how the people felt about him. Fast forward to 2022, and his popularity is at its peak as he enters the final phase of his leadership.
He has been entrusted with the chairmanship of G20, or Group of 20 countries of the world's largest economies, and in 2023, Indonesia will be the chair of Asean.
By early 2024, his second term as president will come to an end, but he would have left a legacy, with most Indonesians believing that he has brought stability, kept Islamic extremism at bay and fought corruption.
More importantly, he has brought confidence and pride to Indonesia. The people feel Jokowi has done well for them, despite the growing discontent over the cost of living. The country is also on a leap to a new phase.
Musk chose to talk to Jokowi – excluding Malaysia and others – simply because Indonesia is the largest producer of nickel, which is essential for batteries for electric vehicles.
Indonesia, with its 300 million population, is now seen as a huge economic market with a fast-growing middle-class population.
Top foreign-owned businesses that have invested in Indonesia include Unilever, Google, Astra International, MedcoEnergi, L-Oreal and Toyota.
If this isn't a wake-up call for Malaysia, then what is?
In many areas, Indonesia is either just behind us and breathing down our neck or has caught up and even surpassed us.
The biggest psychological barrier that many of us Malaysians have over our neighbours is that we think we're better off. It's a classic case of sombong bodoh.
In the minds of some condescending and ignorant Malaysians, Indonesia is just a supplier of maids, and construction and palm oil estate workers.
Yes, we're dependent on them, and we're grateful, too, but goodness, Indonesia has progressed so much faster.
It has charted impressive economic development with a projected GDP growth of 5.1% in 2022.
Incredibly for a predominantly Muslim country, Indonesia has no religious insecurity. Although the Muslim groups are powerful, the embrace of Buddhism and Hinduism is open.
There are no half-baked history scholars, unlike in Malaysia, who try to rewrite history by erasing the Hindu past or blacking them out of school textbooks.
It's also no walk in the park for Jokowi to hold a country of 17,508 islands and 1,340 ethnic groups together.
Without doubt, Malay is the root language of Bahasa Indonesia, but it's the political identity Indonesia chooses to retain rather than a linguistic term. It has effectively embraced unity in diversity or "bhinneka tunggal ika", a Kawi or old Javanese phrase, as a national motto, and would rather emphasise its Bahasa Indonesia identity instead of an ethnic one.
While it's commendable to promote the Malay language as an official language of Asean, Bahasa Indonesia will most likely be standard for political expediency, as Indonesia is mindful, and even sensitive, of the wide linguistic range of its diverse population across its archipelago of nearly two million square kilometres.
Don't forget that Indonesia stretches all the way to Papua, the eastern most part of Indonesia, with its Melanesian people, and they use Bahasa Indonesia as its formal language.
While Indonesia has been scarred by the racial riots of the past, with ethnic Chinese being targeted, there is now a greater openness and even admissions of how ethnic relationships were badly handled.
There have been numerous successful movies made that feature the riots, and currently, Indonesia's new breed of ethnic Chinese movie makers and actors including Ernest Prakasa, Dion Wiyoko, Laura Basuki, Morgan Oey and Jenny Zhang Wiradinata have emerged with national celebrity status.
Clearly, our Malaysian politicians need humility as part of their political branding if they hope to endear themselves to us, the common folk.
We've endured enough opening speeches taking up 10 minutes of salutations to titled people, politicians with entourage and civil service officials who must take time off from work to welcome and send off politicians and overbearing leaders – those enamoured by showing off that they are more important than us.
Malaysians have had enough of leaders who think they are entitled and privileged. Haven't we been reading of leaders with millions in the bank accounts or homes stacked with cash and expensive handbags? Not forgetting, too many people have police outriders too, it seems.
Truth be told, the sense of self-importance among some politicians has become nauseating.
And it's also time our leaders talk about national identity, national aspirations and national hopes – rather than sticking to the narrow ethnic and religious narrative.
Keluarga Malaysia must be seen as embracing diversity openly and sincerely for it to appear genuine. Politicians can't talk about it and then do something else the next day, or else it will be seen as a hollow slogan.
We won't attract the likes of Musk to Malaysia if we keep writing the wrong headlines in global news. We need to have the most appropriate branding and narrative, and that means making the right decisions.
Investors have plenty to choose from besides Indonesia, with Vietnam and Thailand ready with their huge manpower supply.
Ceteris paribus, or all other things being equal, we'll need extra factors to draw investors in, including our diversity, strength as an English-speaking nation, and a strong, clean and moderate government.
Investors will never pump money into Malaysia if we keep changing Prime Ministers.
Join our Telegram channel to get our Evening Alerts and breaking news highlights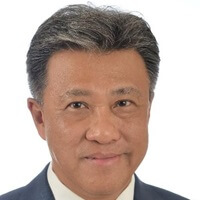 Wong Chun Wai began his career as a journalist in Penang, and has served The Star for over 35 years in various capacities and roles. He is now group editorial and corporate affairs adviser to the group, after having served as group managing director/chief executive officer. On The Beat made its debut on Feb 23 1997 and Chun Wai has penned the column weekly without a break, except for the occasional press holiday when the paper was not published. In May 2011, a compilation of selected articles of On The Beat was published as a book and launched in conjunction with his 50th birthday. Chun Wai also comments on current issues in The Star.