Emblazoned on our nation's coat of arms and Filem Negara's emblem, yet our tigers face a dire prospect in Kelantan.
THIS may be the Year of the Tiger, but they are disappearing from our jungles at an alarming rate. Let's dispense with the silly excuses. We have destroyed their habitat and now, we're expected to believe in this ecological fairy tale that clearing jungles is advantageous to these majestic animals.
We're used to our politicians coming up with yarns, but of late, even senior government officials are getting in on the act.
It's hard to accept the claim that deforested areas are good for tigers, supposedly because their prey, such as deer, would appear there with the new trees.
Kelantan Forestry Department director Abdul Khalim Abu Samah was recently quoted saying that after an area is deforested, new vegetation will grow, which will encourage the presence of new animal species that serve as food for tigers.
"The tiger population will become larger when small trees grow in the deforested area. The area will see the presence of animals such as mouse deer, which are food for tigers. It will be easier for tigers to hunt their prey," Khalim had said.
But before we delve into the subject, it's important we recognise that logging is allowed and accepted in Malaysia.
Selective logging is not the same as excessive logging, which has led to massive deforestation. That's the sore point with most of us. Then, there's illegal logging, too.
Last week, WWF-Malaysia clarified that its study published in 2009, entitled "The importance of selectively logged forests for tiger panthera tigris conservation: A population density estimate in Peninsular Malaysia" by D. Mark Rayan and Shariff Wan Mohamad, was conducted to obtain information on the density of tigers, specifically in selectively logged forests.
The NGO said it was important to note that the study refers to selective logging, not indiscriminate logging.
Selective logging is a forestry practice that involves only cutting a select number of trees annually in a forest compartment, instead of the whole forest at once, in line with sustainable forest management (SFM) practices. The 2009 study found a density estimate of 2.59 adult tigers per 100sq km.
This indicates that selectively logged forests, such as Gunung Basor Forest Reserve, have the potential to accommodate a high density of tigers.
The study concluded that further research was urgently needed to understand the ecology of tigers and their prey in selectively logged forests.
This is to ensure that tiger-friendly management guidelines can be recommended for SFM and therefore, significantly aid tiger conservation in Malaysia.
WWF-Malaysia must have issued the statement to avoid any misunderstanding following Khalim's revelation.
But to have a better understanding of what has been concluded, the Malaysian Nature Society (MNS) has advised that the practical aspects need to be accounted for as well.
"The claim that deforested areas may be good for tigers should be looked at from a practical angle," said MNS president Ahmad Ismail.
"It might be theoretically acceptable to say that when dense forests are cleared, it would create an area where new trees can grow, and this would benefit herbivores.
"Practically, we have to look at the size of the forest that we have for the tiger's habitat. Is it big enough for them to run away from logging areas when logging activities are carried out?
"Tigers are not human-friendly animals. They will run far away from areas where there are human activities. But if the area is not big enough, it might cause conflict between them and humans," he said.
However, a mapping of emerging deforestation hot spots in Kelantan, using the Geographical Information System (GIS) by Nazir Natasha Rozana, found that the state's forests have been heavily exploited over the past few decades due to many factors to satisfy human needs, thus causing the east coast state to lose its forest cover in the process.
It's hard to fathom what Kelantan Deputy Mentri Besar Nik Mohd Amar Nik Abdullah was thinking when he reportedly said: "Tigers do not enter villages because of deforestation. We have read a statement from the Kelantan Wildlife and National Parks Department (Perhilitan), which says that tigers entered the village because they were sick."
Well, it's tough to say who's ill – the poor tigers or our twisted politicians.
According to another report from 2010, Kelantan had 823ha of natural forest, extending over 83% of its land area. However, by 2020, it lost 8.83ha of natural forest, reveals the Global Forest Watch.
It said Kelantan was responsible for 63% of all tree cover loss between 2001 and 2020. This region had the most tree cover loss at 262kha compared to an average of 41.6kha. Areas are provided in thousands of hectares or kha.
The worst affected areas are Gua Musang, Kuala Krai, Tanah Merah, Jeli and Machang, with the PAS-led state government continuing to rely heavily on logging as a revenue source.
In 2019, Channel News Asia reported that Kelantan, which is probably the poorest state, is "blessed with land and forests, but today, much of the state's forests, hills and mountains have been razed for oil palm, durian plantations and mining, depriving the state of natural flood prevention features."
"Because licences to mine, plant and log are lucrative sources of income, Kelantan does not seem to be inclined to put a stop to it. The only way that this situation can be improved or mitigated is for regulations in this area to change.''
Another report by researcher Khor Yu Leng said Kelantan's Orang Asli living near Gua Musang have been affected by logging and durian plantation development, pointing out that the flood of 2014 was record setting, with experts singling out the root of the problem to be deforestation.
Incredibly, despite doing a lousy job in administering the state, with over reliance on funding via concessions and logging, the Islamist government has continued to get itself re-elected in every election.
Tourism, a low hanging fruit in economic terms, is almost non-existent with the state government culling its Malay traditional culture by branding it unIslamic.
Manufacturing is non-existent and if commodities are the only form of agriculture, it will just mean more land clearing. It's clear for all to see the difference between states that have better governance and broader sources of revenue and those that don't.
If the Orang Asli and even the general population don't stand a chance in Kelantan, what more the tigers in the state?
In the words of the senior PAS leader and forestry official, the tigers must be sick to come out of the jungles, and the logic that the state must clear the forest so that the tigers can live better, is alarming, to say the least.
It's a given that the tigers in Kelantan won't have a rip-roaring time, but Malaysians can roar to put pressure on politicians and officials to save one of the most majestic animals and our national pride.
Join our Telegram channel to get our Evening Alerts and breaking news highlights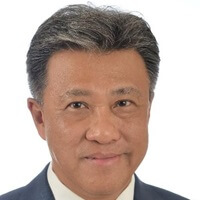 Wong Chun Wai began his career as a journalist in Penang, and has served The Star for over 35 years in various capacities and roles. He is now group editorial and corporate affairs adviser to the group, after having served as group managing director/chief executive officer. On The Beat made its debut on Feb 23 1997 and Chun Wai has penned the column weekly without a break, except for the occasional press holiday when the paper was not published. In May 2011, a compilation of selected articles of On The Beat was published as a book and launched in conjunction with his 50th birthday. Chun Wai also comments on current issues in The Star.