At a time when lives and livelihoods are priority, we could do with staying focused.
THE rakyat is surely wondering if some of our politicians are worth their salt given the pathetic issues they've raised in Parliament when there are clearly bigger concerns.
Malaysians are struggling with matters like rising food prices, job loss, minimum wages, and affordable homes, and then, we have a Member of Parliament who wants to talk about the uniforms of Malaysia Airlines' air stewardesses.
What's wrong with PAS MP Abdul Latiff Abdul Rahman? He seems to be misplacing his priorities when his own Kuala Krai parliamentary constituency has more pressing problems.
He can have his pick from illegal logging, murky water supply, floods, pollution, and telecommunications, among others, yet, what he wants to bring to the attention of top lawmakers is the uniform of MAS crew, which he claims is revealing.
I don't know what he sees each time he goes on board the airline. I only see our busy cabin crew. I see them in their beautiful batik-print uniforms, which represent the tradition and culture of Malaysia.
I see the batik with traditional floral motifs derived from Malaysian flowers including jasmine, cempaka and the leaves of the hibiscus, the national flower. There is the element of the Nyonya kebaya, and if you look a little closer, one can even see the geometric motif inspired by Sabah and Sarawak.
And of course, when we travel on Malaysia Airlines, nothing is more comforting to our ears than the announcement that goes, "to all Malaysians, selamat pulang ke Tanah Air (welcome home)." When the MH crew smiles, I know it's genuinely warm and Malaysian.
It provides a homey feeling, especially for tired Malaysians who have been away from the country for too long. It's the sense of home and seeing the crew, with their batik motif uniforms, which is so pleasing to the eyes.
Our MH crew is certainly one of the best in the world, unlike the grumpy looking, and even rude, flight attendants of many Western airlines. As a seasoned traveller, I have even seen food thrown at a passenger (me) by an attendant of a European airline.
There are only good things to remember about our MH crew, although there would also be one or two unpleasant memories.
So, how would we know what's on Abdul Latiff's mind when he sees the female attendants? We're not mind readers, but I have a suspicion. It's revealing. Not the uniform, but of him.
I would even go a step further. I think he needs help. He's seeing things the rest of us aren't. He has a magnitude of problems in his backyard, yet he's worried about the attire of our national airline's staff.
At a time when Malaysia Airlines is struggling to execute its five-year turnaround plan aimed at making its cash flow positive by 2023, by slashing costs while growing revenue, our lawmakers can certainly do their part in making positive suggestions to promote our national carrier.
The Covid-19 pandemic, which decimated the aviation industry, has put the airline in the red, what with its huge liabilities. So, the last thing it needs is a trivial, unconstructive comment from this PAS MP, who had previously called for the prohibition of all entertainment events that breach Islamic laws.
In his 2020 statement, he did not spell out what he was referring to, except to say that such entertainment activities were inappropriate and outrageous, amid the economic effect on most Malaysians due to Covid-19.
At the height of the pandemic, with all cinemas, restaurants and clubs closed, one wonders what he was on about in Parliament, without specific details to his broad remarks.
All this isn't remotely amusing. After Timah, Nur Sajat, ban on gaming outlets in Kedah, liquor sale prohibition in traditional Chinese shops, added rules on the sale of beers in coffee shops, many Malaysians are wondering if this is the result of pressure exerted by PAS because of its place in the ruling Federal Government, despite having only 18 MPs.
The Islamist party doesn't even command 10% of the 222-member Dewan Rakyat, and yet it is supreme because it's an essential cog in the Federal Government wheel. It has almost no known policies on important issues relating to the economy and how to move the country forward. Its role is to highlight religious issues, according to its interpretations and justifications.
Unreasonable restrictions on alcohol sale have suddenly surfaced when there were none before. For non-Muslims, the perception is that this flurry of rules has impinged on their constitutional freedom and lifestyle choices.
And because of this, the government has unwittingly allowed illegal syndicates to become bigger. For example, illegal betting syndicates have been stealing large chunks of legitimate Number Forecast Operators (NFO) business and robbing the government of some RM3bil in tax revenue annually.
It is naïve of the Kedah PAS government to say that non-Muslims can travel to Penang to roll the dice because Kedahan non-Muslims would simply text the illegal bookies to place their bets.
Ultimately, the winners will be these criminally-linked organisations and corrupt police officers. Does PAS believe that gaming would disappear overnight with more regulations and bans?
Legal NFO operators can't accept bets online, but illegal bookies can. That's another irony because the technology allows users to place bets from their cell phones easily, and adding to that, illegal gambling can now be conducted in cyberspace and beyond national borders.
Then there is contraband beer, which makes up 70% of the total beer volume in Sabah and Sarawak. For Peninsular Malaysia, it represents about 14% of the total volume, according to industry estimates.
That means the Malaysian government loses over RM1.1bil in annual revenue to the illegal alcohol trade, a figure part of the RM300bil shadow economy of the country, reveals a report in The Edge.
And we are vying for beer licences from coffee shops, which will be a pittance in the collection when compared to this huge loss of duties because of the illegal trade. Aren't we getting our priorities all wrong simply because some policy makers want to flex their muscles to control the consumption of liquor – which is the right of non-Muslims?
If only PAS speaks up just as loudly on issues concerning corruption, accountability, governance, and abuses of power. Now, that would be more revealing.
But the obsession over attire doesn't just involve PAS. Why should former Johor DAP leader Dr Boo Cheng Hau question Segambut MP Hannah Yeoh for visiting a mosque wearing a baju kurung and tudung?
It's mind boggling for Dr Boo and some non-Muslims to criticise Yeoh for her decision to display modesty and respect. I've visited many mosques in the Middle East, where no such rule is imposed on women, but if Yeoh chose to wear a tudung, that's her choice and right.
Likewise, when one visits a Sikh temple or gurdwara, it's mandatory for them to cover their heads. It's that simple.
I wish more non-Muslims would stand up to defend Yeoh, instead of offering lame suggestions like she could have just worn a headscarf and not a tudung. Again, we seem fixated on inconsequential issues.
Let's just address what matters.
Subscribe now to our Premium Plan for an ad-free and unlimited reading experience!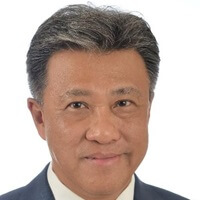 Wong Chun Wai began his career as a journalist in Penang, and has served The Star for over 35 years in various capacities and roles. He is now group editorial and corporate affairs adviser to the group, after having served as group managing director/chief executive officer. On The Beat made its debut on Feb 23 1997 and Chun Wai has penned the column weekly without a break, except for the occasional press holiday when the paper was not published. In May 2011, a compilation of selected articles of On The Beat was published as a book and launched in conjunction with his 50th birthday. Chun Wai also comments on current issues in The Star.