LET'S call it like it is – many Malaysians, especially non-Muslims, are feeling uneasy because of what's unravelling in our country.
The growing perception is there are policies completely incompatible with the multiracial fabric of Malaysia.
In fact, we can even say that these laws, although at state and local government levels, are not in sync with the Federal Constitution.
To put it simply, since PAS became a part of the Federal Government, it has slowly but effectively pushed its objectives of imposing its interpretation of religious values.
The narrative is always the same – it is supposedly to protect the sanctity of the Muslim majority, and not non-Muslims.
But non-Muslims, and even Muslims, are feeling the heat of PAS' narrow-minded view of what they want to achieve in Malaysia. And the consequences are frightening.
In the past, PAS was merely an opposition party at federal level, with powers confined only to predominantly Muslim states like Kelantan and Terengganu.
But the Islamist party has found itself wielding much more clout since it became part of the ruling Federal Government.
It knows it has become a vital cog in holding a weak Federal Government together, so, the party has been able to exert its influence.
But Malaysia remains a plural society even if the population of non-Muslims – particularly the Chinese and Indians – is shrinking. They remain a sizable community.
Malaysia is still a secular country with Islam as its official religion. Certainly, our country is not Afghanistan, Saudi Arabia or Iran, but if this isn't red-flagged, we're in danger of becoming Talibanised.
In the past month, we've had to contend with two issues – a ruckus over Timah whiskey's name, which was baseless to begin with. More incredulous though, it involved four federal ministers arm-twisting the manufacturer to change the brand name.
Finally, MCA president Datuk Seri Dr Wee Ka Siong had to intervene to ensure the name remained. In a face-saving attempt, PAS sulkily insisted its stand hadn't changed.
But PAS isn't alone. It was simple politics and not remotely religious. PKR MP Rusnah Aluai from Melaka, also pushed for the name change, saying drinking Timah was akin to "drinking a Malay woman."
There are 35 PKR MPs, but it had to take a Melaka MP to speak up because of the impending Melaka state election. Surely, it wasn't coincidental.
There wasn't a peep from any PKR MPs over her remark. What happened to the purported moderate multi-racial platform?
Perhaps, it was all staged by PKR to show its credentials at defending Malay and Muslim rights.
So, likewise, when the Kedah Mentri Besar imposed a ban on betting outlets in the state, it was also supported by Amanah state assemblymen. Obviously, Amanah, a splinter party of PAS, wanted to flex its muscles, too.
Kedah Menteri Besar Datuk Seri Muhammad Sanusi Md Nor announced that municipal councils won't renew the business licences of betting outlets, telling punters to head to neighbouring Penang instead.
He had also revealed plans to ban the sale of liquor in rural areas, including part of duty-free island Langkawi.
Muhammad Sanusi became the MB in May 2020, but only now is he banning gaming outlets – midway in the Melaka state polls and ahead of the general election.
He said the move wasn't meant to deny human rights of others or to marginalise any race in the state, adding that the decision was one way of obeying the command of God and being grateful for the blessings given to the state.
The Kedah's MB argument that China has also banned gaming is not convincing. Well, it executes corrupt officials, will PAS propose that, too? There is now the nagging perception that PAS attempts to even justify corruption.
However, gaming won't disappear. With a single stroke, he has decimated legitimate and tax-paying gaming operators, and given the illegal ones more business.
Surely, he can't expect Kedah punters to drive all the way to Penang to get their gambling fix. They will simply call illegal operators, which are criminal in nature, to place their bets.
The biggest beneficiaries will be the criminals and perhaps, corrupt enforcement officers.
A simple WhatsApp message is sufficient and here's the irony – Malaysian gaming outlets aren't allowed to take bets online because the law doesn't allow it, even when all businesses have gone digital, including those run by illegal gaming operators.
According to a news report in 2020, illegal betting syndicates rob the government of some RM3bil in tax revenues annually. It also said that the activities of these illegal 4D operations have grown bigger and more sophisticated over the last decade, eating up market share by the day.
"These illegal 4D syndicates do not only offer bigger cash prizes compared with the legitimate NFOs. They also have extended credit and allow online buying via WhatsApp on draw days," a source was quoted.
The MB was quoted by the media saying gaming activities aren't profitable. I don't know where he got his information from.
In 2020, revenue from the NFOs was more than RM9bil, with sales tax amounting to about RM2bil, but illegal gaming and the Covid-19 pandemic has hit all the operators.
As an additional point, the brewery industry contributes RM2.2bil in taxes annually while contraband beer has cost the government uncollected taxes of over RM1bil a year.
Gaming is a highly regulated business with more hurdles being placed. The Finance Ministry has ceased providing new licences for gaming operations while states like Kelantan, Terengganu and now Kedah, via its councils, have stopped issuing business premises permits.
The point is this – no rational businessman would set up a betting outlet in a Muslim majority area because there would be little business, and in the case of Kedah, it would most likely be in the Alor Setar areas, where there are many Chinese punters.
So, can non-Muslims be faulted for feeling they've been denied their rights?
It's also ridiculous that two PAS lawmakers should be offended by a question posed by a reporter over the Kedah decision and worse, retaliate by asking the reporter if she could tolerate her husband being a gambler.
The two MPs should have explained and defended the Kedah state government decision in a persuasive and rational manner, without needing to be condescending and confrontational.
Neither was it necessary to insist that she pose the question in Bahasa Malaysia, as if needing to prove her loyalty to the country.
It was clearly an attempt to sidetrack the issue by turning the tables on her. The right word is, in fact, bullying, which puts these PAS politicians in poor light.
I'm glad that National Union of Journalist president Farah Marshita Abdul Patah and Gerakan Media Merdeka found their actions unacceptable.
In 1972, PAS was invited to join the Barisan Nasional by Prime Minister Tun Abdul Razak, but seven years later, it pulled out. The same narrative of Malay unity was used then when it joined, but the relationship with Umno has never lasted because acrimony has always existed.
For a party with only 18 MPs against Umno's 38 and Bersatu's 31, PAS has strategically placed itself well in the Federal Government. In Pakatan Harapan, DAP has 42, PKR 35 and Amanah 11.
The biggest test will be when the Federal Government tables the RUU355, also known as the Rang Undang Undang (RUU) Mahkamah Syariah (Bidang Kuasa Jenayah), or the amendments to the Syariah Courts (Criminal Jurisdiction) Act 1965 (known as Act 355).
When PAS was in the opposition, it never went past the first reading as a private member's Bill, brought up by the MP for Marang and PAS president Tan Sri Abdul Hadi Awang on May 26, 2016.
The controversial Bill then proposed to raise the Syariah courts' maximum sentencing limit to 30 years jail, RM100,000 fine and 100 strokes of the cane.
But this time, it will come as a Federal Government Bill and that's the difference. At this point, its contents are unknown, but Prime Minister Datuk Seri Ismail Sabri Yaakob has confirmed that it's currently being drafted.
If there's a lesson learnt from the PAS experience, it's that one can do all the shouting outside the government, but if you're part of the power equation, a political party can be most effective, even if it has fewer seats than the other component parties.
But perceived marginalisation of ethnic minorities and changing our way of life are now matters beyond mere concern.
We want these to be addressed immediately, and we don't want our plural way of life to be destroyed in the name of religion, especially not according to PAS' interpretation.
Subscribe now to our Premium Plan for an ad-free and unlimited reading experience!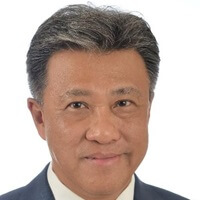 Wong Chun Wai began his career as a journalist in Penang, and has served The Star for over 35 years in various capacities and roles. He is now group editorial and corporate affairs adviser to the group, after having served as group managing director/chief executive officer. On The Beat made its debut on Feb 23 1997 and Chun Wai has penned the column weekly without a break, except for the occasional press holiday when the paper was not published. In May 2011, a compilation of selected articles of On The Beat was published as a book and launched in conjunction with his 50th birthday. Chun Wai also comments on current issues in The Star.