AS a student entering Universiti Kebangsaan Malaysia in 1980, an institution set up to promote the national language, there were some important lessons that awaited me.
Its student population was predominantly Malay, nearly monoethnic to be honest. The university, aware of the racial imbalance, began making changes.
Coming from the richly diverse Penang, the tiny presence of non-Malay students in a rural setting was an unsettling beginning to my student life. I had never heard of the campus' site, Bangi, before I arrived in Selangor.
But being put in an unfamiliar, even uncomfortable environment, and needing to make friends with people from other races over the next three years, made me understand Malaysia better.
With that, I'd like to address the New Economy Policy, which has touched the lives of every single Malaysian. The NEP, which is an affirmative action, has turned 50 years old.
A milestone has been achieved, yet the half century birthday has generated little buzz. Perhaps it remains a contentious and sensitive issue and only a few of us can rationally speak about it.
At UKM, I made many Malay friends as well, and they opened my eyes and mind. I didn't realise that some were so poor that they had to send home some of their scholarship money to help their parents.
Many had difficulties coping with their studies because the books were almost entirely in English. They came from Malay medium schools, sat for their exams in Bahasa Malaysia and had finally entered UKM – only to realise that the reference books were in English while lectures were in Bahasa Malaysia.
It would have been impossible for them to compete on pure meritocracy. It's like expecting an Aboriginal kid living in the bush to be equal with a Caucasian Australian kid enjoying the trappings of suburban life.
The Malays and Orang Asli, who were poor in English, had to undergo English lessons and exams if they were to remain in university.
Having a poor command of English doesn't dim intelligence, but it would certainly disconnect the person from the outside world, where English remains the most important international language.
I remember some students, who turned to me for help, asking if they could memorise English essay writing!
But as time went by, I empathised with their predicament. We're talking about the flares and fun of 1970s and 1980s Malaysia, before the Internet age.
Coming from rural areas, they had no opportunities or finances to attend tuition classes, buy model books, and had no exposure to English or other cultures either.
I understood and appreciated the importance of opportunities and affirmative action better, while my bumiputra friends were equally shocked about their non-Malay friends not getting scholarships, especially those who deserved it.
Some forged friendships with non-Malays for the first time since they had never been exposed to living in a multi-ethnic society with its many complexities.
I used to joke that I had a "Fama scholarship," meaning it was sponsored by my father and mother, but it's true that my parents could afford to pay for my university fees.
They felt the fees, costing only a few hundred ringgit per semester, were cheap. More importantly, they were grateful they didn't have to shell out for an overseas education, which would have cost a bomb. There were only five public universities while private ones were non-existent then.
But for the less privileged non-Malay students, there certainly was resentment, and this is totally understandable, too. My Malay friends also understood that there were poor Chinese and Indians, and that not every non-Malay came from a rich family.
I had an Indian friend who told me his rubber tapper father from Pahang was the only one in the estate who didn't squander his hard-earned money on liquor and gambling because he saved every single sen to pay for his university fees.
Along the way, many qualified non-Malay friends, who had worked hard, failed to be accepted into medical, law and engineering schools simply because of the quota system. It would be difficult for them to have an objective judgement of the NEP.
The NEP, a product of the post-May 13 racial riots in 1969, was formulated to eradicate poverty and restructure society. Specifically, it was installed to rebuild Malaysia to address the unequal and unbalanced economic foundations that put Malays at a disadvantage. In a nutshell, Malays needed a fair share of the economy to become full partners.
The NEP was announced as part of the Second Malaysia Plan (1971-1975) as a 20-year policy. The government would implement the NEP, unapologetically, to shift the imbalances. Bumiputra would be spelled out specifically under the NEP, unlike the first two Malayan Plans and the first Malaysia Plan, where the term "rural inhabitants" was used.
In the book by Dr Chandra Muzaffar, The NEP, Development and Alternative Consciousness, he wrote that Malay poverty was already raised in the 1920s and 30s by reformers like Syed Shaikh Alhady, Haji Abbas Taha and Zainal Abidin Ahmad. The late Universiti Malaya vice-chancellor, Ungku Abdul Aziz, produced what must be regarded as the first academic analysis of Malay poverty by a Malaysian in 1975 entitled Facts and Fallacies on the Malay Economy.
In 1970, Prime Minister Tun Abdul Razak declared the government's intention to create a Malay commercial and industrial community that would be capable of directing, managing and working in enterprises at all levels of complexity on par with the commercial classes of other races, as detailed in Datuk Seri Nazir Razak's book What's in A Name.
"That in turn meant enhancing the way Malays were educated, trained and employed so that the Malays could do high-level jobs. The ownership of business would also have to be shared more equally," he wrote, because in 1970, Malays only owned 2.4% of commercial companies.
Poverty had been reduced, for example, among rubber smallholders, with incidence of poverty reportedly falling from 65% in 1970 to 5% by 1975, with similar drops in other sectors, including rice production.
Fifty years later, the NEP has successfully produced a strong Malay middle class, which is essential for a good economy. In many countries, the absence of a middle class has resulted in imbalances.
Those of us over 60 would recall that Malaysia was once racially segregated into the enclaves of various ethnicities. It was bad because locations were identified by race, for example, Kampung Baru in Kuala Lumpur was Malay and Pudu was Chinese, while Brickfields was Indian. Each time there was a gathering in Kampung Baru, it stoked unnecessary fear.
But when the massive Subang township was built in Selangor, it was purely multi-racial in nature, and no one could really tell which home belonged to which race. Certainly, the discounts for bumiputras have helped build multi-racial neighbourhoods. Urbanisation has also been successful for bumiputras, an objective of the NEP.
Having multi-racial workforces – the objective of uplifting Malays to be professionals, including sending them overseas to study – in Malaysian companies is certainly a positive result of the NEP.
No doubt, the NEP has produced many Malay tycoons, but in the 1970s and 1980s, many non-Malay tycoons had also emerged.
The big names include Tan Sri Azman Hashim of Ambank, Tan Sri Syed Mokhtar Al-Bukhary, Ananda Krishnan, Tan Sri Vincent Tan, Tan Sri Francis Yeoh, Tan Sri Jeffrey Cheah, and then there are newer ones like Tan Sri Tony Fernandes, Tan Sri Lim Kang Hoo, Tan Sri G. Gnanalingam, Tan Sri David Kong and Tan Sri Lim Wee Chai. There are opportunities for Malaysians to rise to the top, after all.
Some of the Malay tycoons still in the game today, albeit with NEP leverage, remain good businessmen providing livelihoods to millions of workers of all races.
They didn't dispose of their shares, earned for being Malay, to get short gains and land trophy wives, or buy over-priced nasi lemak or noodles in airlines via related transactions.
The NEP has been successful, although we can't ignore that it has also been a hurdle to genuine national unity. The number of poor Malays and non-Malays remains.
The NEP also took away the insecurity of Malays. As Dr Chandra wrote "by and large, Malay apprehensions are linked to the poverty of the majority of Malays in relation to what is perceived as non-Malay affluence." That was his view in 1989, and to some extent, perhaps to a lesser degree, in 2021, the situation remains the same.
It can't be denied that national unity would be hard to foster if vast sections of the population remain poor, but at the same time, it doesn't help if a section of Malaysians feel deprived and unfairly left out.
"Even if Malay capitalists are created but Malay poverty persists, the problem of national unity will remain. For in such a situation, the question of Malay poverty can still be exploited to bring about ethnic conflict," he added.
That, unfortunately, is the reality, even when corrupt Malay leaders would literally steal millions, if not billions, from institutions purportedly established to protect the interests of their race.
Then, there are also politicians who perpetuate the belief that it's better for a corrupt Malay leader to have the reigns than a clean non-Muslim. They even justify bribery from a supposedly religious standpoint.
Dr Chandra also wrote that the NEP didn't mean touching on a significant segment of the Chinese employment market "namely family businesses and other small and medium-sized enterprises." Logically, it certainly doesn't mean imposing a 51% quota criteria, for example, for small companies built by others.
Nazir wrote, "I strongly believe that, had later politicians respected the pledges made by Abdul Razak and (deputy prime minister) Dr Ismail (Abdul Rahman) that the NEP should last for no more than 20 years, it would have been regarded as a shining success.
"The NEP lives on for 50 years after its creation, a distorted, twisted and often counterproductive version of the original creation."
I don't think many Malaysians in their right mind would argue against the objectives of the programme, which sought to correct the imbalances without being unjust, over a 20-year period. It targeted 30%, although the Malay population was almost 60% then, and even more now.
But no Malaysian should be unfairly left out of employment opportunity or admission into university for not being bumiputra, especially after half a century of the NEP.
We must slowly remove the race narrative from our policies, including the NEP, with a needs-based approach. Ultimately, it would still revert to the needs of the bumiputras as they form the majority.
Having said that, the number of non-Malays has continued to shrink sharply. So, where do all these policies lead to, and does it mean that affirmative actions would finally need to be applied to the minorities, which could be just 20-25% of the population? Already, there are more foreigners than Indians in Malaysia.
The competition against bumiputras may come from second or third generation Cambodians, Bangladeshis, Indians, Rohingyas, Syrians and Pakistanis, who may insist that they have the right to enjoy the same privileges as Malays.
They could say that they are bumiputras under the Federal Constitution, as they are Muslims who practise the Malay way of life, and possibly even have Malay spouses. And surely, the third or fourth generation Malaysians, of Chinese and Indian ethnicity, shouldn't have less entitlement than them.
Malaysia now needs a serious recalibration. We will lose our lustre as a nation to foreign investors if we don't snap out of our slumber. We continue to slip down the ladder in Asean, losing to Vietnam, while Indonesia is now just a few steps behind us.
We can't sustain what we have. We need to create a better Malaysia and make the most of our diversity as a truly Malaysian nation. Unfortunately, I don't think we can rely on our politicians to decide our future. We must do this together.
Let's start with focusing our attention on enlarging the Malaysian pie instead of talking about the size of the slices, when the pie is shrinking.
Subscribe now to our Premium Plan for an ad-free and unlimited reading experience!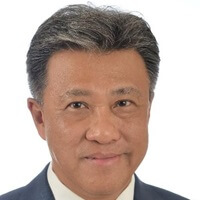 Wong Chun Wai began his career as a journalist in Penang, and has served The Star for over 35 years in various capacities and roles. He is now group editorial and corporate affairs adviser to the group, after having served as group managing director/chief executive officer. On The Beat made its debut on Feb 23 1997 and Chun Wai has penned the column weekly without a break, except for the occasional press holiday when the paper was not published. In May 2011, a compilation of selected articles of On The Beat was published as a book and launched in conjunction with his 50th birthday. Chun Wai also comments on current issues in The Star.