AS unbelievable as this sounds, many of us are now in the unenviable position of wondering if our vaccination wasn't merely blank shots, which reports have intimated.
These are probably isolated incidents, but we certainly have source for concern. There's a trust deficit in Malaysia, and that's calling it like it is.
It's fair to say there's a general wariness with the government, and these acts of negligence have become associated with alleged corruption and incompetence.
Never mind that the frontliners have administered over 16 million doses and 13 police reports have been lodged so far, because until we get the full story, we really don't know what has transpired.
But the mood it's left is foul. In my chat group, friends who had earlier praised the frontliners for their wonderful experiences have changed their tone overnight and become an angry mob.
It's certainly one of the most trending subjects in social media, and even for those still stuck in the analogue world.
Jokes about Astra Takkena, a reference about Malaysians being injected without the vaccine and those who got empty shots receiving SeeNoVacc, are being shared.
With that said, when I go for my regular medical check-up tomorrow, I'm going to ask my doctor to include a test on my antibodies level, just to be sure I got the right dose of Covid-19 vaccination.
It's a simple process of measuring the quantity of antibodies in my blood sample. Since I'm going to have my blood sugar level screened, I might as well include this along with the other checks.
Many people are upset because they're now uncertain. The anxiety generated is by the viral videos, since social media has a way of amplifying issues.
Health Minister Dr Adham Baba has said that affected individuals would be invited to receive their true shots.
"Will be called in for an injection again," he said on WhatsApp when asked about the issue, as reported by Berita Harian last week.
But Dr Adham isn't the most popular politician in Malaysia. His serial blundering hasn't help even though he made perfect sense this time.
His deputy, Dr Noor Azmi Ghazali had earlier explained that fatigued vaccinators could be behind the "blank shot" cases.
The first incident happened on July 17 at a drive-through vaccination centre at the Lapangan Terbang Sungai Petani army camp, meant for armed forces personnel and their family members, according to the Covid-19 Immunisation Task Force (CITF). Curiously, two more incidents happened on the same day, one each in Kuala Lumpur and Bangi, Selangor.
Police reports have been lodged by those affected in all three incidents.
CITF said the police are investigating the cases and that the public will be kept updated.
"If wrongdoing is found, CITF will not hesitate to terminate the services of the personnel involved and also take action in accordance with the law," it said.
I'd like to give the benefit of doubt because I find these incidents truly bizarre. The implicated vaccinators must be, well, sadistic, because they were aware of someone recording this with their mobile phone, and yet, they did a bad job, intentional or otherwise.
One would expect an errant person, with intentions of selling the vaccine, to only do this despicable act under the least possible scrutiny. So, this is something I can't understand.
As much as we appreciate these volunteers' work, they must also realise that their negligence is criminal. It gives a false sense of security and confidence to the recipients.
It's even worse that the result of this is the failure to protect these people. Many of us are already waking up to the fact that the vaccines don't necessarily protect us completely.
I have friends and relatives who have tested positive despite receiving their first, and even second doses. So, can we imagine what it could have been like for those who received a blank jab?
So, the question here is, how many unfortunate Malaysians fall into this category?
It's only proper, as a matter of principle and accountability, that we're informed of what happened.
And it won't be good enough for Malaysians to be merely told that they can get another vaccination if they received a blank injection.
Surely the authorities don't want to appear to be covering up these slack actions by the vaccinators.
According to my sources, involving one PPC, the vaccinator was reprimanded, and she pleaded negligence, citing long hours and the long queue. I was told most of these nurses work between eight and 10 hours. And sometimes, even to 12 hours and more.
They administer an average of 15 shots per hour, so that would work out to about 120 shots a day at least.
It's good that the Standard Operating Procedure (SOP) has been applied for vaccinators to show recipients their vaccine dosages and the empty vials, which are audited daily.
All personnel administering Covid-19 vaccines must show the filled syringe to recipients before they are injected.
There are bound to be human errors, as with any other jobs. It's another story, of course, if deceit or malice are involved.
A search on the Internet will reveal instances of blank jabs being accidentally administered around the world. On March 10, the New York Daily News reported many people getting empty shots in central Virginia while a similar incident took place in Norfolk, also in the US, in April, according to 13news.com.
In June, there was an uproar in Bihar, India, when a vaccinator was filmed injecting a blank shot, according to Indian media.
There are many such mishaps in other countries too, but minus the conspiracy theories prevalent in Malaysia.
In February, it was reported that a staff member at the Singapore National Eye Centre (SNEC) had mistakenly injected someone with the equivalent of five doses of the Pfizer-BioNTech Covid-19 vaccine.
This occurred during a vaccination exercise and was due to human error resulting from a lapse in communication among members of the vaccination team, said SNEC. The worker in charge of diluting the vaccine had been called away to attend to other matters before it was done.
On June 14, a 16-year-old boy was wrongly given the first dose of the Moderna Covid-19 vaccine, though thankfully, his health shouldn't be threatened.
The mistake was discovered at Kolam Ayer Community Club vaccination centre, when its staff realised the boy was below 18 years old after he was given the shot.
In a joint statement, the Ministry of Education and the Ministry of Health (MOH) said that vaccination centre staff should have checked his age during registration, and both apologised for the inconvenience and anxiety caused.
The MOH and police need to conclude their investigations soon and MOH must apologise for the misstep, so we can all move on and let the frontliners continue their work.
Work must be in shifts and maximum working hours observed so that these vaccinators are not overworked.
We shouldn't let our frontliners work under intense pressure and suspicion. Let's wrap up the investigations and let the police reveal the findings, so that we can leave this behind us.
Join our Telegram channel to get our Evening Alerts and breaking news highlights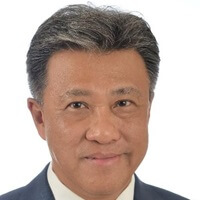 Wong Chun Wai began his career as a journalist in Penang, and has served The Star for over 35 years in various capacities and roles. He is now group editorial and corporate affairs adviser to the group, after having served as group managing director/chief executive officer. On The Beat made its debut on Feb 23 1997 and Chun Wai has penned the column weekly without a break, except for the occasional press holiday when the paper was not published. In May 2011, a compilation of selected articles of On The Beat was published as a book and launched in conjunction with his 50th birthday. Chun Wai also comments on current issues in The Star.