Just when another education institution's days seemed numbered, the voice of reason fortuitously prevailed.
THE controversy surrounding the century-old SMK Convent Bukit Nanas has concluded happily, following the government's decision to extend the school's 60-year lease.
In fact, the Prime Minister's Office also specified that permission granted is exclusively for education purposes.
That means, no mall or high-end condominium can be erected on the site.
CBN won't have to worry when the lease officially ends on Sept 6 because judicial reviews in courts will no longer be necessary.
But to recap the issue, it was never about CBN facing the wrecking ball once its land lease expires, as feared by some alumni, and even the media.
Contention arose from the statement made by Federal Territories Land and Mines Office director, Datuk Muhammad Yasir Yahya, about the land returning to the government.
This conjures images of CBN being gazetted as an educational institution that's fully government aided.
And that's exactly what stakeholders – the school, teachers, students, parents and alumni – fear most. Picture CBN as just another school with its lost identity and values, all painstakingly built over the last 100 years. What a heart-breaking sight.
Let's be honest. Many of our government-aided schools have become overbearingly pious, to the point that too much time
has been allotted for religious education at the expense of subjects like Science and Mathematics.
Tun Dr Mahathir Mohamad has said that while he believes schools should provide religious education, it should not encroach on the teaching of other subjects.
In interviews while he was Prime Minister under the Pakatan Harapan government, Dr Mahathir said the push for more Islam in the curriculum was not a government policy, but the agenda of "certain ministers and civil servants" to promote the religion.
"They have their own interpretation of what is needed in schools to increase the knowledge of the religion, " he reportedly said.
This is what an overwhelming number of Malaysians, especially those with direct interests, feel about the current CBN controversy – that if it becomes a government-aided school, it will lose what CBN stands for.
Interestingly, although CBN is a missionary school, most of its 800-odd students are Malays, and they want to keep the school – with its multiracial balance, open-mindedness and emphasis on English – intact.
With its urban set up, stakeholders are looking at other schools in the country and wondering if CBN will still get to retain its award-winning cheerleading and gymnastics teams, the latter of which has proudly produced the likes of former gymnast and now coach for the national team Dr Farrah-Hani Imran.
In the past, leotards and skirts have become sources of tiring controversies and accusations of improper attire, although logic eventually prevailed.
Although CBN has a Catholic background, most of us from such missionary schools can vouch that there were no attempts to convert us into Christians.
Instead, it's at such schools, which I call the neutral ground, that students of all races gather to study and play together, and forge life-long friendships.
Those of us who attended such Catholic schools, previously called English-medium schools, enjoyed real friendships with people from other races, and not mere functional relationships.
Like all missionary schools, CBN promotes discipline, resilience and tenacity, and most importantly, multiculturalism, moderation and respect for all faiths.
CBN continues its tradition of annual prom nights, so its students can turn up decked in their best. Conversely, the school also sends its students to participate at nasyid competitions.
Unlike some city missionary schools, whose enrolments have succumbed to competition from Chinese primary and international schools, CBS has no shortage of students.
In fact, each year, it declines applications because the school simply can't cope with more.
That certainly reflects on the quality of the teaching at CBN. And a list of alumni luminaries including Tengku Permaisuri Selangor Tengku Permaisuri Norashikin, former minister Tan Sri Rafidah Aziz, lawyer Ambiga Sreenevasan, artiste Adibah
Noor, actress Vanida Imran, Bank Negara governor Datuk Nor Shamsiah Mohd Yunus and former TV3 journalist Haliza Hashim, is hugely impressive, too.
The school, once perched on the slope of a hill where pineapple and coffee were planted, was founded in 1899, and has remained one of the best schools in our country.
But what is highly disturbing is that while a judicial review is pending in the courts, the FT Land and Mines Office announced an arbitrary decision.
Its director jumped the gun by announcing the land would go back to the government and CBN should become a government-aided school, suggesting funds wouldn't be forthcoming if otherwise.
It's also not his business to be involved in the deliberations and policy making of the status of a school, saying "that the government decided against renewing the school's lease to bring about this change in status."
Well, I have strong faith that CBN can raise enough funds without being a government-aided school. In fact, via crowdfunding, it has even been able to extend its multi-purpose hall.
Smart 55-inch television sets are now available in 30 classes, while mobile phones and laptops were donated to needy students to have online class access.
It's the same story in Chinese primary schools around the country, where the community has rallied to raise funds to improve school facilities.
Regardless of CBN's status, its students deserve the rightful financial support from the Education Ministry. There's no reason for it to face discrimination in any shape or form.
However, it's heartening that Prime Minister Tan Sri Muhyiddin Yassin has stepped in to end the issue. Thank you, sir.
Meanwhile, city schools are in danger of falling into the hands of developers.
One way to circumvent the issue is to renew the lease of such schools, and as for CBN, it should be classified a national heritage under the National Heritage Act 2005.
City schools, in the centre of Kuala Lumpur and Penang, must not be viewed as a source of cheap land.
In 2012, the SK Convent Infant Jesus in Johor Baru also faced a threat of relocation, with talk of the school being moved to Nusajaya, 50km away. Fortunately, state Ruler Sultan Ibrahim Almarhum Sultan Iskandar intervened to prevent it, decreeing the then 87-year-old school a heritage building and exempt from demolition.
Congratulations to the stakeholders of CBN and Malaysians who spoke up for the iconic school in the heart KL.
Its motto is most apt – Simple in Virtue, Steadfast in Duty. You can count on the support of
this Xaverian from Penang – Labor Omnia Vincit, or labour works all.
Malaysians who've benefited from the well-rounded education they received from the missionaries, remain eternally indebted to these dedicated brothers and nuns who profoundly shaped our values.
Subscribe now to our Premium Plan for an ad-free and unlimited reading experience!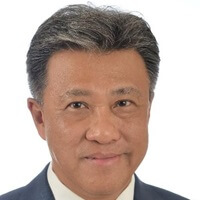 Wong Chun Wai began his career as a journalist in Penang, and has served The Star for over 35 years in various capacities and roles. He is now group editorial and corporate affairs adviser to the group, after having served as group managing director/chief executive officer. On The Beat made its debut on Feb 23 1997 and Chun Wai has penned the column weekly without a break, except for the occasional press holiday when the paper was not published. In May 2011, a compilation of selected articles of On The Beat was published as a book and launched in conjunction with his 50th birthday. Chun Wai also comments on current issues in The Star.