A nation known for its infallible governance has been thrown a curve ball.

SINGAPORE Deputy Prime Minister Heng Swee Keat dropped a bombshell when he announced his decision to step down as the leading fourth generation leader.
This simply means he won't succeed 69-year-old Prime Minister Lee Hsien Loong.
Heng, 60, cited age as a factor, saying he will be 65 by the time the Covid-19 crisis is expected to be over, and expressed hope that "a younger leader... (with) a longer runway can take over."
As part of the arrangement, DPM Heng will step down as the 4G (Fourth Generation) leader and Finance Minister.
Heng has been battling health issues. In 2016, he collapsed during a Cabinet meeting and reportedly suffered a stroke. The Prime Minister's Office then issued a statement saying Heng's sudden stroke was due to an aneurysm.
He had to undergo neurosurgery to relieve pressure in his brain due to the bleeding, the statement said.
But Heng continued being politically active after he recovered, and was even touted as the next PM.
In his 40-year career, he has been a police officer, principal private secretary to the late premier Lee Kuan Yew, senior civil servant, head of Singapore's central bank and education minister, and is currently Finance Minister.
Heng, a Harvard and Cambridge graduate, has been described by the press as a hands-on leader, kind-hearted and mild-mannered. His critics, however, say he lacks charisma and has been poor at handling the grassroots. Others have condemned him for not being a political street fighter.
Whenever I've cabbed it in Singapore, the drivers have invariably asked me embarrassing questions about Malaysia, subtly putting our country down, but in more recent times, it has been the other way round.
I tend to feel uneasy listening to their grouses about their leaders, especially those concerning the high cost of living and job opportunities.
The complaint has always been about Singaporean leaders' lacking empathy – them not being in touch with the ground despite their impressive academic qualifications.
Veteran Singapore journalist PN Balji, writing in Yahoo! News Singapore, opines that Heng's explanation wasn't convincing and has left many unanswered questions.
He said Singapore's well-choreographed leadership succession has gone "topsy turvy", even though Hsien Loong had already pledged to stay on till the end of the pandemic.
"The Singapore system is such that everything is well planned. Now Mr Heng steps aside and we don't know who is going to take over.
"He is not going to be Finance Minister, but he's still going to be DPM for a while. It's all very intriguing and unsettling for Singapore, " Baljit wrote.
Baljit is also unconvinced by the 4G leaders citing the pandemic as a reason for the disruption in leadership succession.
"Covid-19 has been here for a year. Is it worse than what it was a year ago? And PM Lee has already said he will not hand it over until Covid-19 is over. So, what is the pressure on Heng Swee Keat?"
Others say Heng has been fumbling, citing a 2019 parliamentary session as an example.
Yahoo! News reported that having proposed a motion that called on Workers Party Members of Parliament, Low Thia Khiang and Sylvia Lim, to recuse themselves from financial matters relating to the Aljunied-Hougang Town Council (AHTC), he (Heng) was meant to carry the ball.
"Instead, just minutes into the debate on the motion, Heng had to call for a time-out. He hummed and hawed, flipping through his folder like a student stumbling through his class presentation.
"Tellingly, clips of PM Lee looking exasperated and instructing Heng on what to say in the session had been circulating online. The latter's reputation has always been that of a genial technocrat, and not a political street fighter.
"Then came the 2020 election, when Heng made his infamous 'East Coast Plan' gaffe and led his East Coast team to a less than convincing victory, with just 53.41% of the vote share.
"And despite delivering five pandemic Budgets, he was not at the front and centre of the government's efforts to combat the coronavirus, raising questions about whether he inspired confidence among his own colleagues."
So, what's next? The attention is now on Minister for Trade and Industry and Minister in charge of Public Affairs, Chan Chun Sing, 51, Transport Minister, Ong Ye Kung, 51, Minister of Education, Lawrence Wong, 48, and Minister for National Development and Minister in charge of Social Services Integration, Desmond Lee, 44.
While Heng has said he is ready to give it all up at 60, and Hsien Loong planning his exit at 70, this seems a stark contrast to Malaysia, where old is gold, apparently.
Tun Dr Mahathir Mohamad seems ready to be Prime Minister again at 96, while veteran Umno leader Tengku Razaleigh Hamzah also thinks he is PM material at 84 years old.
Datuk Seri Anwar Ibrahim will blow out the candles for 74 this year, while DAP's Lim Kit Siang just turned 80 recently.
They don't seem to have a life. It's sad but, we're expected to believe that they are doing this for the people. Of course, we will believe them. Demi rakyat dan negara. Yes, we've heard that one before.
It's ironic that there's no expiry date for a political career, yet, for those voting politicians into office, 18 is still not the valid age for exercising their civil rights.
Succession planning has little priority in Malaysian politics. No one wants to give up the pursuit of power, believing it's their God-given right to be Prime Minister.
Subscribe now to our Premium Plan for an ad-free and unlimited reading experience!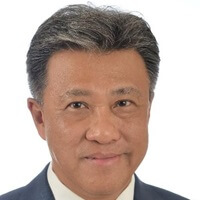 Wong Chun Wai began his career as a journalist in Penang, and has served The Star for over 35 years in various capacities and roles. He is now group editorial and corporate affairs adviser to the group, after having served as group managing director/chief executive officer. On The Beat made its debut on Feb 23 1997 and Chun Wai has penned the column weekly without a break, except for the occasional press holiday when the paper was not published. In May 2011, a compilation of selected articles of On The Beat was published as a book and launched in conjunction with his 50th birthday. Chun Wai also comments on current issues in The Star.