IT'S the government's job to grease the wheels for businesses to stay afloat, especially the smaller ones, as Malaysians struggle with the impact of the Covid-19 pandemic
The new 2021 liquor guidelines have banned the sale of hard liquor in all sundry shops, convenience stores and Chinese medicine shops in KL.
The ruling was predictably swiftly executed and involved no consultation with stakeholders. And it's also clearly an infringement of minority rights.
Rules on liquor sale have been racking up. Oktoberfest events, which were allowed previously, have since been banned, too.
Recently, DBKL announced a freeze on all new liquor licence applications with immediate effect. So, yet another ruling on the sale of hard liquor.
Beer will still be sold at Chinese medicine shops and convenience stores, although only available from 7am – 9pm and placed away from non-alcoholic beverages.
Another ruling indicates that liquor sale won't be allowed on premises facing police stations, places of worship, schools and hospitals.
So, if you've been operating such a business for decades, in front of a police station, for example, now, you'll have to close shop because of this new ruling.
It takes effect in October 2021, which means these stores have about 10 months to adjust.
Shorter operating hours have also been imposed on pubs, bars and restaurants in KL. Most of us want to unwind after work, and in KL, that's not 5pm. Besides, socialising only begins after 9pm.
KL is also an international city, so many tourists in the Bukit Bintang area obviously want to stay out late.
I would have expected such a ruling to come from PAS-run states like Kelantan and Terengganu, but not KL, what with its huge non-Muslim population.
The irony is that while DBKL has decided to clamp down on these small businesses, liquor can still be sold in restaurants, bars, hotels, commercial complexes, warehouses and supermarkets.
I can't tell if we're supposed to be grateful to DBKL for this discretion, but this is where something seems to have gone askew – you can buy and drink hard liquor from these outlets, but not from your neighbourhood convenience stores and Chinese medicine shops.
And why are Chinese medicine shops being targeted? They are mostly patronised by Chinese, if not 99.9%, and with their business dwindling, many have converted parts of their shops to sell general food items as well as hard liquor.
Strangely, wine has now become classified as hard liquor. Most drinkers would likely beg to differ because it's accepted as part of food matching. Champagne is used for celebrations, mostly.
For the ignorant, including PAS MP Nik Muhammad Zawawi Salleh, who has since apologised, liquor consumption isn't banned in the Bible.
As we all know, the first miracle performed by Jesus was to turn water into wine at a wedding, and there are many references to the use of wine in the Bible, too. Many churches in Europe still practise using wine for holy communion, although Ribena is mostly used in Malaysia.
Here's the biggest myth – most Malaysians are killed on the road from drink driving. But the facts say they die from not wearing
helmets.
Statistics indicate that 60% of motorcycle fatalities happen in rural settings, which presumably have no liquor or convenience stores selling hard liquor. Not even beer.
These victims were also not drunk or intoxicated. Most were either not wearing helmets, or just bad motorists.
Malaysia has the highest road accident death rate in Asean and the third highest in Asia. The World Health Organisation's 2013 statistics portrayed Malaysia among the emerging countries with the riskiest roads after Thailand and South Africa.
Malaysia registered a death rate of 23 per 100,000 population. Based on these statistics against the estimated population of 30 million, 7,000 to 8,000 people die on our roads every year. And more than 50% of road accident fatalities involve motorcyclists. According to findings by the International Association of Traffic and Safety Sciences, the highest number of motorcycle fatalities occur in rural locations (61%), primary roads (62%) and straight road sections (66%).
"The majority are riders (89%), 16 to 20 years old (22.5%), and 90% of the motorcycles are privately owned.
"Of those involved in fatal accidents, 75% of the motorcyclists wear helmets, and 35% do not have proper licences.
"The highest number of fatalities by type of collision is 'angular or side' (27.5%)."
Bukit Aman Investigation and Traffic Enforcement director, Datuk Azisman Alias said that between January and June 2019,281,527 accidents were reported in the country. This number is a 2.5% increase from 2018, which saw 274,556 accidents in the same period.
Our motorcyclists are the biggest culprits, and victims, too. They account for two-thirds of road crash fatalities and sadly, the majority are teenagers. These are the ones who consider wearing a helmet optional
Yet strangely, liquor has taken the rap for accidents. Following some high-profile cases of drink driving, which unfortunately involved policemen as victims, these tragedies have been cited for a clamp down on liquor sales.
It's probably to please PAS since the Islamist government is now a part of the ruling Federal Government and many state governments.
So, we have the likes of the Deputy Minister in the Prime Minister's Department Ahmad Marzuk Shaary and PAS leaders cheering DBKL's decision, with the former saying the government hasn't ruled out expanding KL's liquor sale ban on these types of businesses to other states.
The Federal Territory has the highest alcohol consumption, followed by Sarawak and Sabah. That makes sense given KL's huge non-Muslim population and its tourists.
According to reports by the International Organisation of Good Templars, Malaysia has the highest liquor tax worldwide at 15%.
Statistics show the total revenue tax on alcoholic beverages in Malaysia from 2012 to 2017 increased from RM1.4bil to RM1.9bil.
The Confederation of Malaysian Brewers Berhad estimates that the brewing industry in Malaysia alone supports 61,000 people in direct or indirect employment, while taxes, salaries and profits are equal to 0.3% of gross domestic product. They also pay hundreds of millions in corporate tax and other taxes, including SST and GST.
But the biggest challenge after this will be the prevalence of illicit liquor, which will be a threat to national tax revenue, estimated at RM1.5bil in losses to the government, which already desperately needs revenue.
The DBKL move has left a bitter taste in many in KL, especially when the food and beverage industry has taken a severe beating.
Subscribe now to our Premium Plan for an ad-free and unlimited reading experience!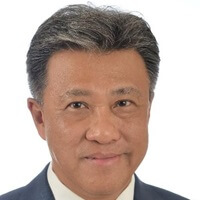 Wong Chun Wai began his career as a journalist in Penang, and has served The Star for over 35 years in various capacities and roles. He is now group editorial and corporate affairs adviser to the group, after having served as group managing director/chief executive officer. On The Beat made its debut on Feb 23 1997 and Chun Wai has penned the column weekly without a break, except for the occasional press holiday when the paper was not published. In May 2011, a compilation of selected articles of On The Beat was published as a book and launched in conjunction with his 50th birthday. Chun Wai also comments on current issues in The Star.