At a time when there's so much to divide us, let's focus on what could bring us together instead – reviving the economy.

POLITICAL power is intoxicating, and that's why it's so hard for politicians who have tasted power to ride into the sunset.
It's so addictive that without the perks, privileges and recognition that come with it, many struggle in their lives. They can't fathom not seeing their faces in the news.
So, we have 95-year-old Tun Dr Mahathir Mohamad, who has set a record for being prime minister twice, and yet, is determined to be the premier once more.
He is also the first PM to have stepped down twice. He has said he wants to lead Malaysia for six months. Others say he has intimated to Pakatan Harapan leaders that it could be a year.
But no one can be sure when it comes to Dr Mahathir. The bigger question though is, what can one do in six months?
Forget about being the PM. Even a temporary teacher can't perform miracles in such a short time.
By next year, Dr Mahathir will be 96, and that's old even by Japanese standards, a nation with many of the oldest people.
But he seems all fired up to fight the Perikatan Nasional (PN) government, and despite his age, shows no sign of suffering from political fatigue like the rest of us.
Well, who can blame PKR president Datuk Seri Anwar Ibrahim for not buying into Dr Mahathir passing him the baton after half a year?
Dr Mahathir has gone on record so many times to say he has no intention of letting Anwar succeed him directly as PM, even if the PH government was intact. He has said, in different ways, but in the same tone, that he can't help Anwar if others don't want him at the helm.
Then we have the DAP, which is looking like a party desperate to roam the corridors of power again, even at the expense of throwing away political principles for the sake of political expediency.
It's caught in a predicament, and despite bearing the battle scars of past clashes with Dr Mahathir, it's still begging him to lead the way, even if it means ditching Anwar. That said, it has also repeatedly said it wants to be a mediator with Amanah, which also wants to be back in power.
Dr Mahathir is back to his old ways. Last week, he played the Malay card again, saying the Chinese in Malaysia have become extremely rich and own almost all towns, which he feels is unhealthy.
It's as if he's been caught in a time warp since he wrote the Malay Dilemma in 1970, but one can only suspect he's using the issue to regain Malay popularity.
But the truth is, while bumiputeras make up the most households in the bottom 40% (B40) category, the income gap between the rich and poor is the biggest in the Chinese community, revealed a news report in 2017, quoting data from an Economic Planning Unit report.
The Edge compared household income and expenditure data for the top 20% (T20) and B40 groups for bumiputeras, Indians and Chinese in 2014 and 2016.
It found that the income gap remained unchanged among the bumiputeras and narrowed among the Indians, but increased among the Chinese.
For every RM1 the bumiputeras in the B40 earned (in 2014), those in the T20 earned RM5.30. The gap remained the same in 2016.
"Among the Indians in the same period, the income gap narrowed from RM5.50 to RM5.20, and was the smallest among the ethnic groups, " it said.
But among the Chinese, the income gap rose from RM5.80 in 2014 to RM6 in 2016.
"This is the only ethnic group that experienced a widening of the income gap – the biggest compared with the others – between 2014 and 2016."
According to a 2018 Khazanah Institute Report, the gap between the rich and poor has grown wider, which affects all the races. It has become a class stratification issue and not race.
There's more research to rebut Dr Mahathir. He should read a London School of Economics and Political Science article, written by Muhammed Abdul Khalid and Li Yang titled "Income inequality among different ethnic groups: the case of Malaysia."
The study found that in the top 1%, the Chinese saw their piece of the pie shrink dramatically, while the bumiputera's share grew rapidly. Among the top 1%, the income share of the Chinese decreased by almost half, from 15% in 2002 to 8% in 2013. The share of the bumiputera doubled in the same period, increasing from 3% to 6% in 2013.
For the top 10%, the average growth rate of national income per adult for bumiputera is 5.4%, compared to 1.2% for Chinese and 4.6% for Indians.
"In the top 1%, the average growth rate for bumiputera was 8.3%, which is a sharp contrast to -0.5% for Chinese and 3.4% for Indians, " the article said.
It concluded by saying that the drop of the Chinese share at the top was mainly driven by the decline of the property income share, from 9% of total pretax personal income in 2002 to 3% in 2014.
The bumiputera increase was the result of wage, self-employed and property incomes.
And then there is Amanah, an offshoot of PAS, which has to claw its way back into government because it needs the power of patronage before the next general election, or it will end up becoming a footnote in history, beaten to a pulp by PAS.
At least DAP seems to be in a better position than Amanah because anti-establishment sentiments have returned in Chinese predominant areas since PN came into power.
Prior to that, the DAP was getting hammered for being unable to stop the khat issue, refusing to provide allocation to Tunku Abdul Rahman University College, and failing to get recognition for the Unified Examination Certificate (UEC), a standardised test for Chinese independent high school students.
If that wasn't enough, the arrogance of some DAP leaders was off-putting to many Chinese community leaders.
Both DAP and Amanah have stepped up their efforts in increasing numbers to topple Tan Sri Muhyiddin Yassin.
Then there is Datuk Seri Anwar Ibrahim. Although he is 72, he is still set on proving naysayers wrong about fate denying him the role of PM.
He hasn't given in to the temptation of working out a deal for Dr Mahathir to be PM again, and invariably notching another record for being the PM-in-waiting for a second time.
While time and tide wait for no man, he often said he was prepared give latitude to Dr Mahathir. However, he has found out the hard way this time that the elder statesman is not even giving him space and time to warm his Opposition Leader's seat.
But many also see Anwar as a figure long in the tooth who should make way for younger leaders. They feel he hasn't shown any direction, and instead, is only resolute about fulfilling his ambition of becoming a PM. That's the perception, unfortunately.
Time is running out for PH. It has 107 Members of Parliament, and could even have 108, but certainly not 112, which is the simple majority. The PN has 114 MPs and can add more, but the majority will still be wafer thin, unless Muhyiddin can work out a deal with Anwar. For now, the duo has a common enemy – Dr Mahathir. Both would want to stop him becoming PM.
It's an irony since Dr Mahathir can't be PM again without the support of Anwar, and Anwar can't be PM without DAP, Warisan and Amanah. Talk about a catch-22 situation.
All these parties, including the PKR, has more MPs than Dr Mahathir's remaining four former Bersatu MPs, who remain loyal to him, and are still ready for him to be PM.
Malaysian politics is certainly bizarre. After all, Dr Mahathir also quit as PM and caused his own government to collapse, which is another classic case study for "Bizarre Political Moves 101" in a political science course.
But while Dr Mahathir and Anwar continue their standoff, the reality is that, even if PH manages to get enough numbers to oust Muhyiddin, the PM will not hand over the reins on a silver platter, but instead, simply call for the dissolution of Parliament to pave the way for snap elections.
A look at the state of affairs of the political players would indicate that almost none of them can compete on their own, so they will have no choice but to form alliances.
Muhyiddin can't continue with a slim majority in the Dewan Rakyat, that's for sure. He will need to strengthen his position and the government, and a window could open after the Budget presentation in November, where a populist move would help.
Muhyiddin will need to work on the financial figures by then. It's hoped the economy would have been turned around by then, too.
All the political drama makes for good suspense and gossip, but ultimately, the present government will remain.
There are many misgivings over the formation of the "backdoor government" and even recent court decisions, but his handling of the Covid-19 pandemic has certainly earned him plenty of brownie points.
Like him or loath him, let's at least give credit where it's due. Muhyiddin did a good job, and rolling out the economic stimulus has helped many, though that still won't be enough.
The next few months will be crucial because he will need to give the economy another shot in the arm, and if certain conditions need to be extended to save businesses and retain jobs including extending loan moratorium, he will need to make some tough calls.
For now, ordinary Malaysians are more worried about their jobs than the ambitions of politicians. So, let's get our priorities right because it's the economy that matters.
Malaysia needs leaders who can take us out of this post-movement control order (MCO) period effectively, and not orators with records of overpromising but underdelivering.
Let's not play the racial card because we're all in the same boat, one we don't want to rock.
Join our Telegram channel to get our Evening Alerts and breaking news highlights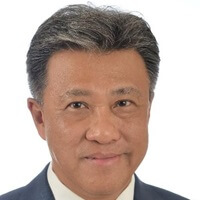 Wong Chun Wai began his career as a journalist in Penang, and has served The Star for over 35 years in various capacities and roles. He is now group editorial and corporate affairs adviser to the group, after having served as group managing director/chief executive officer. On The Beat made its debut on Feb 23 1997 and Chun Wai has penned the column weekly without a break, except for the occasional press holiday when the paper was not published. In May 2011, a compilation of selected articles of On The Beat was published as a book and launched in conjunction with his 50th birthday. Chun Wai also comments on current issues in The Star.