Be the change you wish to see in the world, said Gandhi. Unfortunately, Covid-19 has taken fate into its own hands and altered our lives permanently.
LET'S face it. Life will never be the same again for Malaysians, if or when the Movement Control Order (MCO) is lifted on April 14, because we can't ever let our guard down again.
Truth be told, the fight against the Covid-19 virus will be long haul and it won't disappear even after the MCO has ended, a sentiment echoed by Singapore Prime Minister Lee Hsien Loong and his deputy, Heng Swee Keat, who both predict it will see out the entire year.
We must resign to the New Normal being here to stay. The virus will still be lurking beyond our homes, waiting to strike insidiously, but unfortunately, we must continue to live and work. We can't remain locked in like rats forever.
For a start, it will now become socially acceptable to wear face masks, like with most people in Hong Kong and China, following the outbreak of the severe acute respiratory syndrome (SARS) in 2002.
While the debate rages on whether face masks can combat Covid-19, with health experts weighing in on the argument, it has become common practice, common courtesy, or call it plain common sense, to wear one for the immediate future as soon as we're out of a controlled environment like home.
In the cities of Seoul, Beijing and Tokyo, where air pollution has constantly choked them, it has become a necessity even.
No way can it be business as usual after April 14, when millions of us resume living like before, oblivious to the recent past and naively believing we're once more safe.
Hong Kong and China are experiencing a second wave of Covid-19, with many imported cases, especially through those returning from abroad. Their borders are now closed to outsiders while entertainment outlets remain shut.
As CNN accurately reported, "this is a pattern playing out across parts of Asia – mainland China, Singapore, Taiwan – that were among the first to tackle the outbreak. All are now introducing new restrictions as a sudden wave of renewed cases begins to crest.
"Compared to major cities in the West, like London or New York, residents in Hong Kong can sometimes feel as if they're living in the future. Many of the measures enacted in the Asian metropolis back in February are now being rolled out in European and American cities.
"But this latest lesson may be a bitter pill to swallow, as it indicates that quarantines and social distancing must continue well beyond the initial wave of cases, if another round of infections is to be avoided. For those just going into lockdown, that could mean they're in for the long haul."
After two weeks of working from home, the analogue way of operating from the old-fashioned office will now need a rethink.
From the employer's perspective, paying utility bills, cleaning washrooms and providing car park spaces will all look infinitely dispensable.
We've been able to function effectively because of technology. The older among us, especially bosses, have been forced to adapt to technology to reach employees.
Insisting their staff break the MCO rule for physical meetings isn't an option.
Our homes have now become our offices. I'm fortunate that I'm always productive at home, particularly with my writing, when I'm devoid of office distractions.
Modern newsrooms have long had their reporters' copies edited in other parts of the world, including in Australia, as Asian publishers trimmed their workforce, closed offices and dealt with the problems of deteriorating standards in English.
As Al-Jazeera reported, quoting analysts, that "the pandemic and the measures we are taking to save ourselves could permanently change the ways in which we live, work, worship and play in the future. Envisioning that post-pandemic world is key in ensuring we change for the better, not the worse."
Friday prayers for Muslims and Sunday church services have both been called off.
President Donald Trump talks of getting past the lockdown by Easter, his only concern to resurrect the dying businesses by April 12, done at the expense of saving lives. All this against a backdrop of increasing cases and death toll.
The United States now has the highest number of known cases in the world, with more than 104,000, surpassing China and Italy.
The gathering of huge numbers of people for prayer may be a practice, but religious leaders of the various faiths will now have to manage the crowds more effectively in the New Normal.
Options that need consideration include using digital tools to reach out to the faithful, which might be more effective, and restricting the number of pilgrims gathered.
I can't picture how big concerts, or football matches, attended by 60,000 people each time, will look like from now.
How will we travel henceforth in the age of social distancing? It doesn't matter whether you travel in economy or business class but imagine being stuck in a plane for 16 hours or more.
New management attention, in a post-MCO period, needs to be installed and in the coming months, the situation will become tougher.
Sitting closely at food courts must now be reviewed, with operators in Singapore already taking the initiative by putting alternate seats to create some form of social distancing.
Instead of going to the cinemas, video-on-demand service will become more essential, as those of us now imprisoned at home can attest.
Digital will be all-encompassing from now. If the West has long questioned the use of digital surveillance by China, especially, of its citizens, it's now proven that it can be a useful weapon in the fight against Covid-19.
Authorities can keep track of the movements of Covid-19 patients through their mobile phones, for example, even if that means intruding on the privacy of users.
The Covid-19 outbreak has truly assaulted our lives. From the carnage, though, comes the realisation of our mistakes and the way we've taken many things in life for granted. Sure, we know the errors of our ways, but how long will realisation remain reality?
The simple pleasure of life – eating two half-boiled eggs, with toasted bread layered with butter and kaya, along with a cup of Milo, has never tasted so beautiful. And it's a morning treat for me to have the newspapers in hand, too.
Let's count our blessings and stay safe and positive, Malaysia.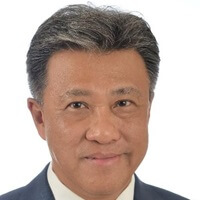 Wong Chun Wai began his career as a journalist in Penang, and has served The Star for over 35 years in various capacities and roles. He is now group editorial and corporate affairs adviser to the group, after having served as group managing director/chief executive officer. On The Beat made its debut on Feb 23 1997 and Chun Wai has penned the column weekly without a break, except for the occasional press holiday when the paper was not published. In May 2011, a compilation of selected articles of On The Beat was published as a book and launched in conjunction with his 50th birthday. Chun Wai also comments on current issues in The Star.
Did you find this article insightful?
100% readers found this article insightful