AN incident a couple of days ago escaped the attention of the national media, but Sabah's Daily Express reported it with an appropriate headline - "Comedian has the last laugh on PAS."
Popular Singapore stand-up comedian Kumar performed to a capacity crowd at the Financial Park Convention Hall in Labuan.
But it almost didn't take off. The Labuan Corporation licensing committee was reportedly under pressure to have the show cancelled, purportedly on grounds of morality.
The allegations were that the comedian was a transgender, and the claims had gone around for five days before the concert.
The Daily Express reported that the protests came from PAS.
Here's the sad part. As a compromise, the show proceeded on the condition that it was strictly for non-Muslim adults.
The newspaper reported that the organiser was compelled to announce refunds for Muslims who had bought the tickets earlier, including those from Brunei.
Kumar, whose real name is Kumaran Chinnadurai, had performed to a full house in Kota Kinabalu before heading to Labuan.
This is probably the first time in Malaysia's history where Muslims were banned from attending a comic show involving a purported transgender, and the first time that a government authority succumbed to pressure from PAS, an opposition party.
Since when does the Labuan Corporation, a local authority under the Federal Territories Ministry, which now comes under the Prime Minister himself, take orders from PAS, or any other religious body?
Was it an arbitrary decision by a Labuan Corporation official? Are we heading towards a situation where each time PAS calls for a cancellation, it must be obeyed?
The same applies to the action by the Home Ministry to raid 11 Swatch watch outlets in shopping malls across the country on May 13 and 14.
Strangely, five malls in Alor Setar, Kuala Terengganu, and Kota Baru - all PAS controlled states - were reportedly let off with warnings. In Johor Baru and Kuching, they were just as lucky but not those in Kuala Lumpur and Sabah.
Enforcement officers reportedly seized the brand's "Pride Collection" featuring watches with rainbow colours after social media users linked the collection to British band Coldplay's support for the lesbian, gay, bisexual, and transgender (LGBT) community.
The raid on these watch outlets was a first too. It is unprecedented and puts us on a slippery slope to extremism. If news reports are to be believed, the authorities were acting on the comments on social media.
Many leaders like Canadian Prime Minister Justin Trudeau, Australian PM Anthony Albanese, Finland PM Antti Rinne and London Mayor Sadiq Khan, the Mayor of London, have all openly endorsed and taken part in Pride parades. Should we then ban these leaders from coming to KL, going by this warped logic.
The list includes the PMs of Luxemburg, Xavier Bettel and Serbia, Ana Brnabic. Then there is Pete Buttigieg, the US Secretary of Transportation, and Germany's former health minister Jens Spahn.
Australian Foreign Minister Penny Wong, the Sabah-born politician, is openly gay. So, what are we going to do about that? Maybe she can never visit Labuan from now on?
This also comes in the wake of a comment by PAS MP for Pasir Salak, Jamaluddin Yahya, who called for LGBT community to be classified as mental health patients.
Malaysia was never a society that openly embraces LGBT practices. There won't be any Pride parades and gatherings. There won't be same sex marriages. Malaysia is still a conservative country, and this includes non-Muslims.
But most of us are not going to persecute anyone who chooses to live differently in private, including going to the extremes of declaring these people as having mental disorders.
Really, it is the MP who needs mental help. The raids on Swatch outlets is a classic case of over-reacting.
Will we soon have stand-up comics and singers, whose gender identities are questioned, being limited only to non-Muslim audiences?
That will be a sad day for my many good Muslim friends who operate and perform at stand-up comic outlets.
It happened last week, for the first time, because the Labuan Corporation was too timid to tell off those who applied pressure.
Something is terribly wrong when we prefer to worry about rainbow-coloured watches and a comedian when politicians ignore more important concerns like how to boost the economy, the cost of living and education standards.
I may have to rush out and but the rainbow-themed Paddle Pop ice cream before some officials decide to issue an order to stop the sales of such gelato. They may think it represents the LGBT, too.
Well, somewhere over the rainbow....
Subscribe now to our Premium Plan for an ad-free and unlimited reading experience!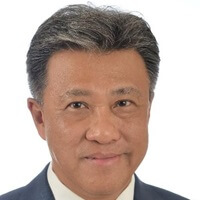 Wong Chun Wai began his career as a journalist in Penang, and has served The Star for over 35 years in various capacities and roles. He is now group editorial and corporate affairs adviser to the group, after having served as group managing director/chief executive officer. On The Beat made its debut on Feb 23 1997 and Chun Wai has penned the column weekly without a break, except for the occasional press holiday when the paper was not published. In May 2011, a compilation of selected articles of On The Beat was published as a book and launched in conjunction with his 50th birthday. Chun Wai also comments on current issues in The Star.