EVEN if you did not vote for him or his coalition, now is the time for Malaysians to unite and support Datuk Seri Anwar Ibrahim and his new unity government.
Enough of the politicking and squabbling that preceded GE15, as we enter an uncertain 2023, we need a government in place, even if it's a non-majority one, to prepare the country for the tough challenges ahead.
There is no time to gloat over the spoils of victory as we enter a new year in barely a month and a bit.
The economic challenges facing the nation will be daunting and we expect a pared down Cabinet to get cracking.
The cost of living is spiralling, and this is foremost on the people's minds.
After forming his Cabinet, the first move our new Prime Minister will make is to pass Budget 2023.
This will no longer be an Election Budget and there must be genuine steps taken to address the structural issues plaguing our nation.
There appears to be a coordinated, concerted effort to fan racial sentiments post-GE15 which is threatening to tear the very fabric of our multi-racial society.
We must not and we cannot allow this to happen.
The trending topics on Malaysian twitter the last one week since the historic elections has been almost exclusively concerning politics and the formation of a new government.
Strangely, the World Cup, a huge talking point for Malaysians, has not been trending.
Instead, it's topics like Istana Negara, King, Anwar, Muhyiddin and ominously, May 13.
The toxicity on social media has gone up several notches.
The level of downright racist and supremacist posts especially on short video platform TikTok is alarming, and the police need to act quickly to curb further spread of damaging content.
Senior politicians who should know better, are not helping.
When you post or repost unverified, incendiary videos on your accounts, you must be held accountable.
Please do not plead ignorance.
TikTok also issued a statement to say it was on high alert for content that violates its guidelines in Malaysia after the inconclusive general election.
And separately the Malaysian Communications and Multimedia Commission (MCMC) has also confirmed that more than 100 posts that violate Section 233 of the Communications and Multimedia Act 1998 have been taken down or removed.
Once Cabinet members are appointed, it is important for these newly-minted ministers to realise that they were elected by the people and are accountable to the people.
While we have high expectations for this historic line-up, it is also important that our Cabinet works together to ensure that incidences of corruption, excesses, mismanagement, and abuse of power will all be consigned to the dustbin of history.
What now? The new team in Putrajaya will have its work cut out.
The task ahead is daunting, but not insurmountable.
In many ways, Malaysia needs a reset.
The country is deeply divided along racial and religious lines.
The election results have confirmed this.
The income disparity needs to be minimised and the education system needs an enormous boost.
Above all, leakages need to stop.
As we enter an uncertain economic period, Malaysia doesn't need grandiose economic projects, we need strong fundamental policy responses and not blatant identity politics.
It's time the team in Putrajaya realise that if they don't get their act right, reduce the income gap, stop the blatant corruption and most importantly, improve governance of the various institutions like the MACC and the police by allowing parliamentary oversight, they will also be thrown out in five years' time.
It's common knowledge that all institutions need oversight and as a thriving democracy, more so after GE15, key positions of authority need to be appointed by and report to Parliamentary Select Committees.
It's about time for democracy to take on a new lease on life.
And this includes having an effective opposition.
A leader of the Opposition should be appointed and a shadow Cabinet should be initiated for a check-and-balance role against the Government's policies and initiatives.
The shadow Cabinet is a feature of the Westminster system of government.
It is a team of senior spokespeople chosen by the Leader of the Opposition to mirror the Cabinet in Government.
Each member of the shadow Cabinet is appointed to lead on a specific policy area for their party and to question and challenge their counterpart in the Cabinet.
All eyes will be on Putrajaya now in the coming days as a new Cabinet is sworn in.
There will be no honeymoon period for these ministers.
It is comforting that many leaders have called on the victorious parties to not celebrate nor to seek retribution.
Mr Prime Minister, we, the rakyat look on you to unite our nation.
Above all, please heed the King's advice calling for an inclusive government.
The rakyat should not be burdened by never-ending politicking when the country needs a stable government to navigate the economic landscape and develop the nation.
Subscribe now to our Premium Plan for an ad-free and unlimited reading experience!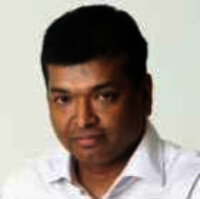 Brian Martin is the managing editor of The Star.