Dear Dr. G,
My wife and I are both in our mid-thirties and engage in very frequent and healthy sexual relationship.
Both of us have very strong appetite for sex and enjoy our mischievous time between the sheets.
Apart from dressing up in sexy undergarments to excite each other, we also read many articles about different sexual positions.
We truly believe in making every sexual encounter magical and memorable.
As we progress in our relationship, my wife is getting kinky and started toying the idea of having marital aids to spice up the activities even more.
Although we openly talk about our likes and dislikes between the sheets, we do worry that certain lines are just not meant to be crossed.
I am unsure if incorporating sex toys in bed will enhance or harm relationships between couples.
As I am toying with the idea of getting my wife a Christmas surprise, I hope to put Dr. G on the spot for some clarification.
What exactly are sex toys? How long has sex toys been around?
Are sex toys predominantly for men or women?
Has any research been done on the benefit and risks of sex toys on relationships?
Lastly, in the 21st century, are sex toys keeping up with technology?
Looking forward to your advice.
Warmest Regards
Toying Tom
Sex toys are objects or a device that have sole purpose of enhancing sexual pleasure. Sex toys can broadly be divided into different categories. The devices can be gender specific or gender-neutral, penetrative or non-penetrative, and electro or non-electro-stimulation. There are many crossover versions that may not fit the bill, but the exact mode of use and effectiveness are generally user dependent.
Perhaps the most widely known sex toy is penile shaped dildo. Such toys are made of various materials and come in various shape and sizes to cater for all bedrooms needs. The erotic devices may also be static or vibratory in nature. On the other hand, the male-orientated sex toys are also available but perhaps less publicised. The aid may be in the form of artificially shaped vagina. Again, the variations of toys may come in the form of mouth or anus, vibratory or otherwise, depending what strikes the users' fancy.
The sex toy industry is estimated to be valued at USD$15bil globally and with a projected growth of 30% per annum. TV series such as Real Housewives of Atlanta, featuring Kandi Burruss frequently displaying and giving out sex toys as presents help to fuel the industry. Although such programmes, including the Bling Empire, portraying Asian cultures are helping to diminish the taboo, the embarrassment of acquiring and using adult toys in the bedroom still prohibit open acceptance for couples. In some countries such as South Africa, such devices are even deemed obscene and illegal.
Although sexual pleasure enhancing objects identified as "toys" may not be acceptable for many conservative societies, the same devices with the toned-down euphemism such as marital aid or bedroom enhancers, may be more palatable. The marital aid in the broader sense should include medications and supplements that help couples to enhance their sexual experience.
The evolution of sex toy has also been transformed in the 21st century. The utilisation of technology allows virtual reality to be incorporated into sex toys such as sex dolls and other devices. Clearly the line differentiating social acceptability is also blurring, raising many ethical questions as time progresses. When taboo in the subject matter diminishes, mature discussions about the moral values of incorporating sex toys in the bedroom can begin, where robust scientific research can be conducted on the impact of sex toys on relationships.
A recent publication by Chapman revealed that the overall female satisfaction in sexual relationship was enhanced with marital aids. However, heterosexual men who had used sex toys with their partners reported lower levels of sexual satisfaction than men who had never used a sex toy with their partners. Most heterosexual men who had used vibrators with a partner reported doing so to increase their partner's pleasure (as opposed to their own). However, the same study found that men who regularly use vibrators (on themselves, on their partners, or both) score higher on measures of erectile function, orgasm function, sexual desire, and sexual satisfaction than men who have rarely or never reached for a vibrator.
The erotic adventures with the aids of devices has been documented for many centuries, from the depiction in ancient Egyptian artifacts to the Emperor's Court paintings in China. In the 1960's sexual revolutions, the industry of the adult toys saw huge growth with a wide range of products. The first female aviator to fly solo across Atlantic Ocean, Amelia Earhart once said: "Adventure is worthwhile in itself."
Dr G reckons: "Toying with the idea is already worthwhile in itself, open discussions on feelings of the toy will definitely ensure more adventures between the sheets, with or without the toys!"
Subscribe now to our Premium Plan for an ad-free and unlimited reading experience!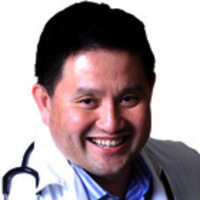 Dr George Lee is a consultant Urologist and Clinical Associate Professor whose professional interest is in men's health. This column is a forum to help men debunk the myths and taboos on men's issues that may be too "hard" to mention. You can send him questions at askdrg@thestar.com.my