The power-generating units of a nuclear plant in southern China were shut down twice last week after its water filters were blocked by masses of small shrimp, the safety regulator said.
Big shoals of the tiny acetes – krill-like shrimp that are just a few centimetres long – flooded the seawater diversion channel and circulating water pumping stations of the Yangjiang Nuclear Power Station in Guangdong on March 24, the National Nuclear Safety Administration said in a statement.
They crippled the water pumping stations and caused one of the nuclear plant's six power-generating units to go into automatic safe shutdown, while the other five units ran at 80 per cent of capacity.
The unit that shut down was powered up again the next day after station staff cleared the acetes and cleaned the filters.
But soon after on March 25, the same thing happened, with large shoals of acetes again finding their way into the pumping stations and causing four power-generating units to shut down automatically. The station shut off the other two units for safety reasons.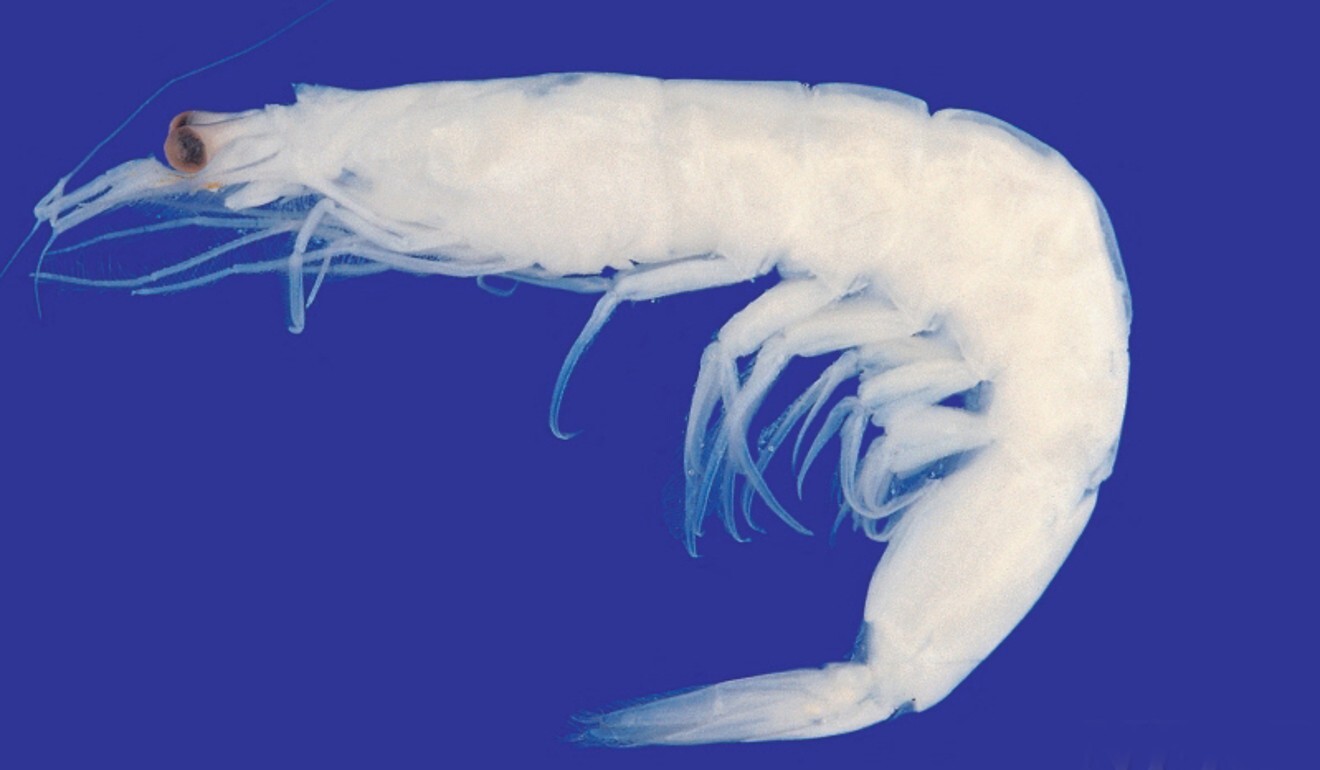 The incident on March 25 was rated a Level 1 on the International Nuclear and Radiological Event Scale, meaning it was an "anomaly" that had no safety or health consequences. Only two nuclear events have been rated at the top of the scale as Level 7 "major accidents" – the Chernobyl disaster in 1986 and Fukushima in 2011.
China's nuclear safety regulator said the situation at the Yangjiang plant was under control.
"At present, all six units ... are in a safe and controllable condition," the statement said. "Staff at the scene are taking measures such as fishing out the acetes and cleaning the filters, before reactivating the units and bringing them back to normal operation in accordance with the relevant procedures."
Pan Chin, head and chair professor of nuclear engineering at City University of Hong Kong, said the two incidents were "operational events with no radiation leak".
"The shutdown ... is also an indication that the protection system of the power plant is functioning as designed," he said.
"This incident is not unexpected," Pan said. "The power plant uses seawater as a coolant for the condenser and occasionally aquatic animals may get close to the intake and cause such incidents."
The Hong Kong Nuclear Society also noted that similar incidents had happened before.
"Similar events have occurred at nuclear power plants using seawater as a coolant for their power-generating units [including non-nuclear ones] throughout the world, including China," said Luk Bing-lam, chairman of the society.
In 2016, a generating unit at the Lingao Nuclear Power Plant in Shenzhen was guided to a safe shutdown by an automatic reactor protection signal after its seawater intake was inundated with tiny marine crustaceans, according to Hong Kong's Security Bureau. They blocked the filtering screen drum at the intake and tripped two seawater intake pumps.
China's nuclear safety regulator said it had asked all nuclear power station operators to use marine life detection systems in light of incidents such as those at Yangjiang last week.
But Pan from CityU said the acetes could be too small to be detected by a marine life warning system.
"If a system can detect the approach of marine life, large or small, early enough, leaving enough time to take some action to prevent them from approaching further ... there will be no such incident," he said, adding that the systems needed to be improved.
The Yangjiang nuclear plant in Guangdong is about 235km from Hong Kong. It is owned by the China General Nuclear Power Corporation, which operates over 20 nuclear power stations in China. CLP, one of Hong Kong's two power companies, acquired a 17 per cent stake in the plant in 2017.
Purchase the China AI Report 2020 brought to you by SCMP Research and enjoy a 20% discount (original price US$400). This 60-page all new intelligence report gives you first-hand insights and analysis into the latest industry developments and intelligence about China AI. Get exclusive access to our webinars for continuous learning, and interact with China AI executives in live Q&A. Offer valid until 31 March 2020.
More from South China Morning Post:
For the latest news from the South China Morning Post download our mobile app. Copyright 2020.
Subscribe now to our Premium Plan for an ad-free and unlimited reading experience!