Uygurs became Muslims not by choice but by force, and Islam is not their only religion, Beijing said in a white paper published on Sunday, as it continued its propaganda campaign to justify its controversial policies in the far western province of Xinjiang.
"The Uygur people adopted Islam not of their own volition … but had it forced upon them by religious wars and the ruling class," according to the document released by the State Council Information Office.
Islamic beliefs were forced on the Uygurs during the expansion of Arabic states. This is a historical fact, the report said, though that did not undermine the Uygurs' religious rights now.
The report said also that there are Uygurs who hold to faiths other than Islam, and others who do not practise any religion at all.
The paper also took aim at the Uygurs's historic links with Turkey.
"Historically, the Uygurs' ancestors were enslaved by the Turks," it said, citing a history of conflicts between the two groups dating back to the 8th century.
The white paper was issued amid a campaign by Beijing to justify its policies in the restive region, which is home to more than 10 million Uygurs, most whom are Muslim.
Earlier this month, the ambassadors of 22 countries signed a letter calling on Beijing to halt its mass detention of Uygurs in Xinjiang, the first such joint move on the issue at the UN Human Rights Council.
The signatories included envoys from Britain, France, Germany, Australia, Canada, Japan and Switzerland. The United States, which quit the forum a year ago, did not sign the letter.
China responded by issuing a letter signed by the ambassadors of 37 countries, including several Muslim majority states like Saudi Arabia and Pakistan, backing its policies in the region.
Beijing said the show of support was "a powerful response to the groundless accusations made against China by a small number of Western countries".
UN experts and activists say at least 1 million Uygurs and other Muslims are currently being held in detention centres in Xinjiang. China describes the facilities as training and education centres that aim to stamp out religious extremism and provide people with useful skills. It has never said how many people are being detained in them.
The United States has repeatedly criticised Beijing over its policies in Xinjiang.
On Wednesday, US President Donald Trump met victims of religious persecution from around the world, including Jewher Ilham, a Uygur woman whose father Ilham Tohti was sentenced to life imprisonment in 2014 after being found guilty of promoting separatism.
"That's tough stuff," Trump said after hearing Ilham's account of her father's ordeal.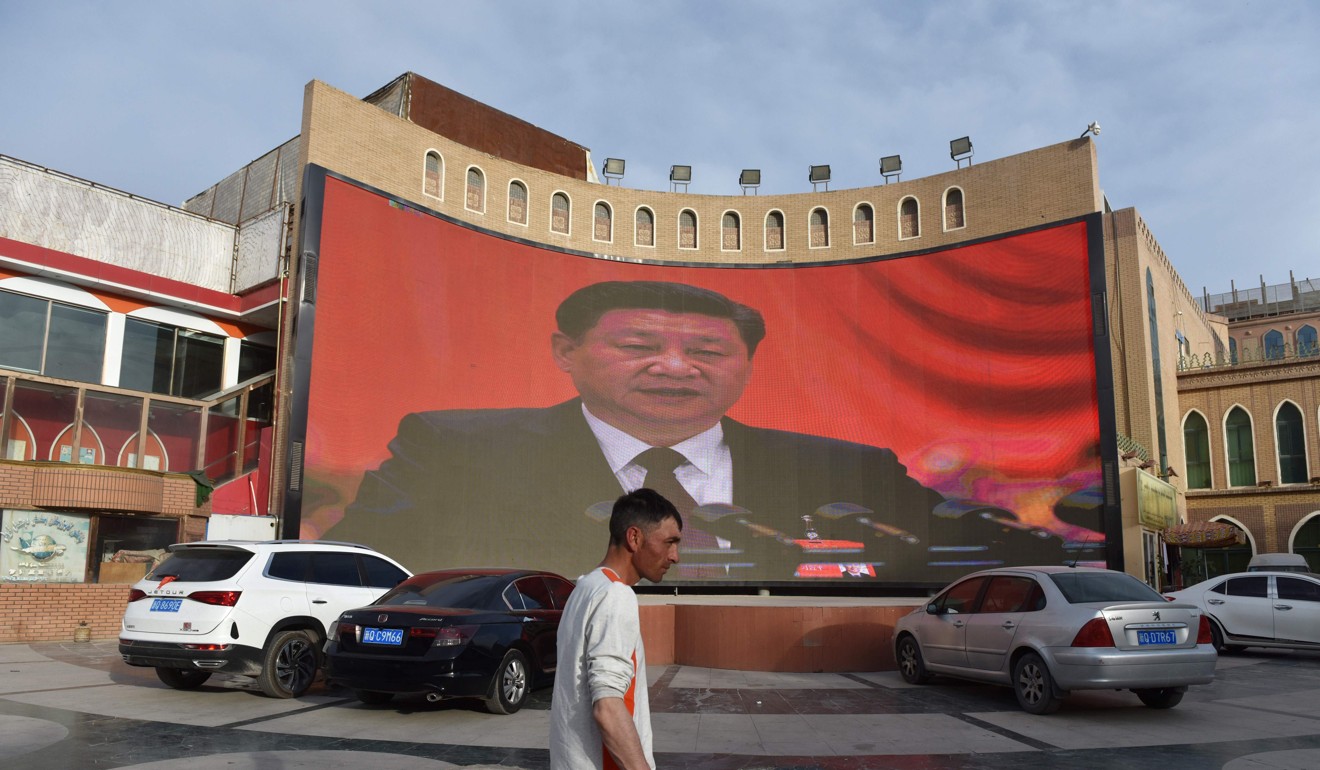 In January, US lawmakers nominated the imprisoned economist, writer and former professor at Minzu University in Beijing, for the 2019 Nobel Peace Prize in a bid to pressure China to stop its crackdown on the minority group.
Sunday's white paper is the latest in a string of similar documents published recently by Beijing as it seeks to defend the legitimacy of its policies in Xinjiang. In a document issued in March, it said that over the past five years it had arrested nearly 13,000 "terrorists" in the region.
Neither the March report nor Sunday's white paper mentioned Beijing's other controversial policies in the region, such as the collection of DNA samples and extensive surveillance on local people.
"Xinjiang has borrowed from international experiences, combined them with local realities, and taken resolute measures against terrorism and extremism," it said.
The measures have been effective, it said, though did not elaborate.
Over the past year, China has increased its efforts to defend the camps, including organising strictly controlled visits by selected diplomats and journalists to see the people who live in them.
State media has also released videos showing seemingly happy and healthy people inside the camps in a bid to counter accounts of harsh conditions and abuse published by the Western media.
More from South China Morning Post:
For the latest news from the South China Morning Post download our mobile app. Copyright 2019.