1. Mambang Di Awan, Perak: Loosely translated from Malay as "fairy in the clouds", the name was coined when a group of tin miners believed they saw an angel in the clouds as they were resting after a hard day's work.
2. Tanjung Rimau, Malacca: Derived from "harimau" or tiger in Malay, the town got its name from early settlers who claimed a "weretiger" would appear and help villagers in times of hardship. Another theory is that after warrior Panglima Hitam spotted a one-eyed tiger sitting on an anthill, he noticed that the area was suitable to be developed.
3. Pantai Penyabong, Johor: The name of this beach comes from "menyabong ayam" or cockfighting activities conducted by pirates who lived in the area long ago.
4. Port Dickson, Negri Sembilan: Initially called "Tanjung" or cape, the town's name was changed in honour of British High Commissioner Sir John Frederick Dickson who realised Tanjung could be a strategic port. The new name was bestowed after the launch of a railway track.
5. Putrajaya, Kuala Lumpur: The Federal Government administrative centre was named in honour of Malaysia's first Prime Minister, Tunku Abdul Rahman Putra al-Haj. In Malay, the word "putra" (originally Sanskrit) means prince or male child, and "jaya" means success. Hence, Putrajaya literally means victorious men or people.
6. Pulau Kapas, Terengganu: There are several legends surrounding the island's name, which translates from Malay as "cotton island" but one story claims that a merchant ship full of cotton sank near the island and its entire load was washed ashore. As a result, the island's yellow sand beaches became as white as cotton.
7. Bau, Sarawak: Meaning "smell" in Malay, the name Bau is believed to have been derived from an older name, "Mau San", given by Chinese miners. Another claim is that the place had an odour from the deaths caused by a past conflict.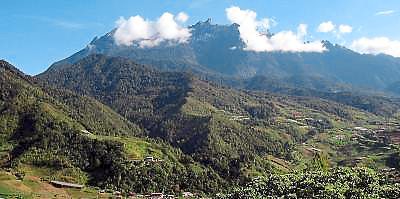 8. Kota Kinabalu, Sabah: The city is named after the famous Mount Kinabalu. The word "Kinabalu" is derived from "Aki Nabalu", which means the "revered abode of the dead" in the Kadazandusun language. It was called Jesselton before being renamed Kota Kinabalu in 1967.
Subscribe now to our Premium Plan for an ad-free and unlimited reading experience!