Three youths have their say
GOING for tuition classes outside of schooling hours is the norm for a significant number of Malaysian students, even those as young as preschoolers. But is this a necessity or merely a response to the fear of missing out?
We get participants of the BRATs Young Journalist Programme run by The Star's Newspaper-in-Education (Star-NiE) team to share their thoughts on the prevailing trend.
To join Star-NiE's online youth community, go to facebook.com/niebrats.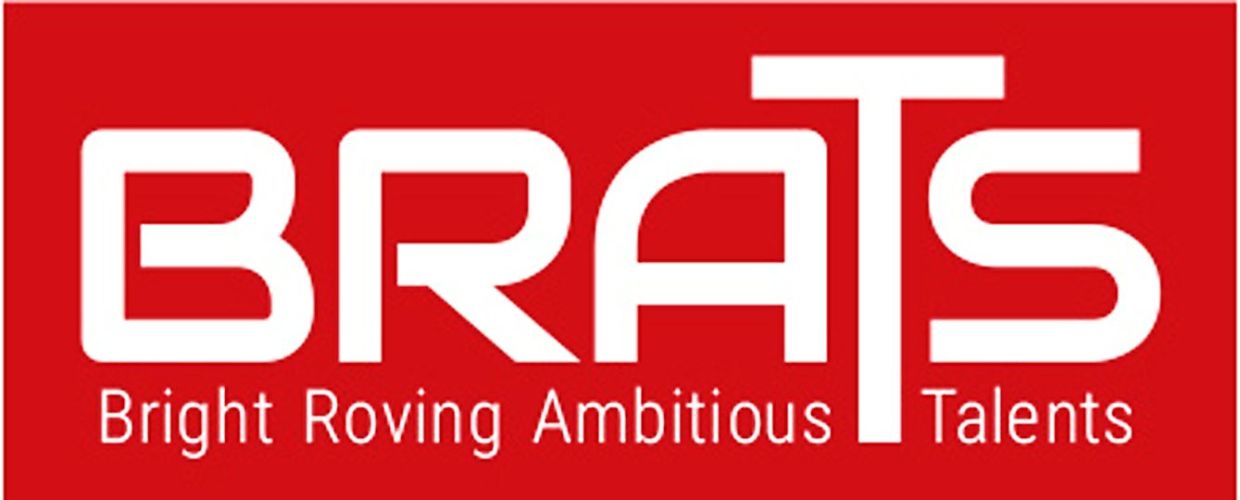 Avenue for supplementary learning
"I ATTENDED tuition from Year One up to the completion of my secondary school studies.Starting out, I signed up for extra help in four subjects – Mandarin, Bahasa Melayu, Science and Mathematics.
My experience was rather positive. The classes were conducted in my housing area as an effort by my tutors to enhance pupils' academic performance. My tutors also happened to be teaching in my school.
I received guidance on two subjects per day, consistently attending the classes without fail, from 6pm to 8pm on Fridays and Saturdays, up until the day I took my Primary School Achievement Test (UPSR).
My tuition journey did not end there. Even before I began my secondary school education, my family had already sought out recommendations for the best tuition centres for each subject.
I ended up going to a tuition centre that offered a class for every compulsory subject. When I was in the lower forms, I signed up for all the subjects that were offered, namely, Science, Mathematics, Geography, History, English Language, Bahasa Melayu and Mandarin.
This meant that I would spend almost an entire day of my weekend, from 9am to 6pm, at the tuition centre, which only operated during the weekends. It was as if I had an extra day of classes, in addition to the five days of school, and it was even longer than a normal schooling day.
Once I reached the upper form, I had even more to take on as I enrolled in the Science stream, with subjects such as Biology, Chemistry, Physics and Additional Mathematics to study for. Hence, I had evening or night classes to attend after school, besides a day of the weekend.
Those years were extremely tiring as I had less time to do schoolwork and had assignments from tuition to complete.
No doubt, attending tuition classes allowed me to gain new perspectives and better understanding of complex concepts. My tutors offered creative explanations, simplifying intricate ideas and making them more digestible.
This was really helpful, especially when classes shifted online during the enforcement of the movement control order due to Covid-19.
Moreover, tuition classes offer an avenue for students to expand their social networks. At the tuition centre I attended, I formed new friendships that enriched my learning journey. It also became a regular gathering spot for my former primary schoolmates who had moved on to different secondary schools.
But I am well aware of the downsides of tuition culture. Students can face extra academic pressure and be overwhelmed by the workload, leading to adverse consequences such as anxiety and depression, which are counterproductive to the purpose of attending tuition.
It can also turn the learning process into unhealthy competition among students. It was unsettling to see my peers comparing grades with one another, caring only about the marks on their papers instead of the value gained through their learning.
Essentially, my view is that tuition should not be seen as a necessity, or a means to increase competition, but an avenue for supplementary learning.
That said, one should also question the need for in-service teachers to provide tuition classes.
Shouldn't more effort be focused on improving the quality and accessibility of our education system?" – Charis Chiang En-Hui, 20, Kuala Lumpur
School lessons are good enough
"I WAS once quite worried about not attending more tuition classes but eventually I understood that though they are a great tool for those who need extra help in their studies, it is not necessary for everyone.
Throughout my primary to A-Level education, despite being surrounded by friends who attended tuition on a daily basis, I rarely signed up for any such classes because I am lucky enough to say that I could understand the lessons in school fairly well.
But I did go for a few tuition classes and crash courses, primarily to reinforce my understanding of subjects that I was weak in.
Tuition should be treated only as a tool to enhance one's understanding of a certain subject, especially if one is unable to keep up in class. What is more important here is one's curiosity and thirst for knowledge, without which one would not be able to see the purpose of learning and cultivate an interest in it.
If one is curious and willing to learn, one can utilise the large amount of free online resources, such as Khan Academy and Datacamp, as well as forums like Stack Exchange, which allow individuals to learn independently.
Other than academic classes, some students sign up for lessons that teach content outside of the education syllabus, such as open dance classes, painting courses and foreign language lessons, which enrich their experience and allow them to explore their interests.
In these instances, such lessons serve a meaningful purpose, which is helping individuals learn a specific skill or subject and get to know themselves better.
However, what is more commonly seen in my peers is that they would sign up for tuition for almost every academic subject, even those that they were not weak in.
This was likely due to parental pressure and the persuasive advertising of some profit-driven tuition centres.
Though tuition classes provide a lot of exercises to prepare students for examinations, one's performance depends on one's willingness to learn.
Persuasive advertising by tuition centres that feature dozens of students' testimonials, rapid grade improvements within a few weeks and the quality of students signing up can play on the students' (or their parents') insecurities and convince them that they should take the extra classes, even though they may be perfectly fine without them.
All things considered, while tuition exists for a good reason, we should recognise that spoonfed knowledge can only get us so far.
Waiting ahead of us are many lessons where we need to learn by ourselves because no one will have a template to guide us by.
Though it might seem unnerving that we do not have a 'tutor' to guide us in future, I believe in the saying 'where there's a will, there's a way'.
To have the will to learn independently, we need to figure out what we are studying for, rather than solely chasing grades." – Dickson Lai, 19, Singapore
Beware of character compromise
"When I was in Year Six, my English Language teacher did a quick survey to determine who attended private tuition or otherwise. Probably a third of the class did.
She had to double-check with two academic rivals to see if they indeed did not attend such classes – that was me and a male classmate.
Neither of us had ever slipped from the top three positions throughout our six years of primary schooling, so I guess that accounted for something.
Nevertheless, I often wondered what it was like to receive private lessons. Even now, having never been registered for such tuition throughout my entire schooling, I still wonder what exactly they are to society, considering the number of Malaysian students who attend them.
For years, we have seen how important academic excellence is in order to earn opportunities to further one's studies and accomplish one's dreams. But amid such emphasis, what is worrying is its potential compromise on character-building.
A child's years of rapid growth should be enriched. Children should learn to thrive in various fields, supported by the love and care of their family members and friends.
As their brains develop apace with the input they receive, such input should not be limited to books, papers and crammed spaces. And it should not solely focus on recital of textbook contents verbatim, or on chalking up grades in tests and examinations." - Amira Aisha Ainuddin Wahid, 19, Selangor
Now that you have read the article, test your understanding by carrying out the following English language activities.
1 What does the word "tuition" mean to you? Write it out in the form of an acrostic poem. (An acrostic poem is a poem where usually the first letter of each line spells out a word or a message; the letters (in a vertical row) can also appear anywhere in the poem.)
2 The article presents three views. Whose view are you most inclined to disagree with? Write a letter to the writer, in not more than 350 words, to express your stance.
The Star's Newspaper-in-Education (Star-NiE) programme promotes the use of English language in primary and secondary schools nationwide. For Star-NiE enquiries, email starnie@thestar.com.my.
Subscribe now to our Premium Plan for an ad-free and unlimited reading experience!